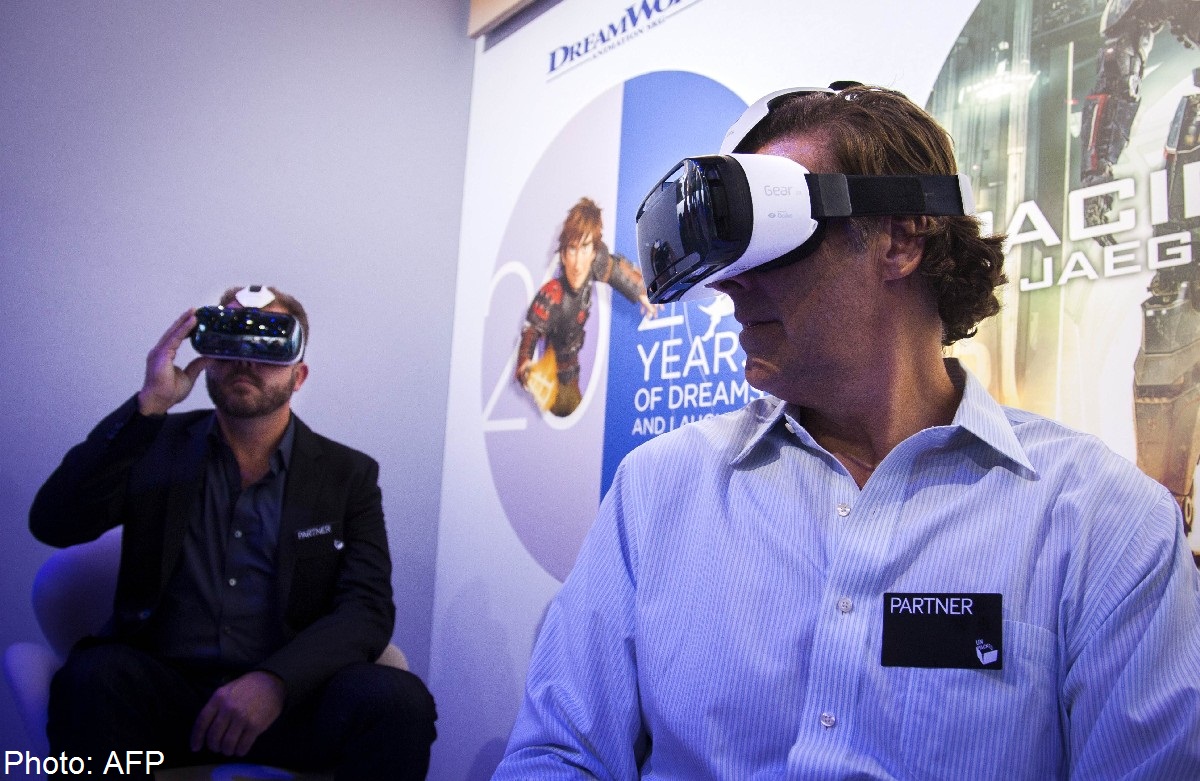 Samsung Electronics Co Ltd has launched a virtual reality headset for its new Galaxy Note 4 phablet using technology from Oculus VR, a company that Facebook Inc acquired for US$2 billion (S$2.5 billion).
The wireless headset, called Samsung Gear VR Innovator Edition, allows users to watch videos and play games in a virtual reality setting.
Samsung, the world's biggest mobile phone maker, unveiled the Galaxy Note 4 phablet earlier on Wednesday.
The headset, into which the Note 4 can be docked, will have four visual settings that simulate experiences such as sitting in a theatre or being on stage.
The headset is a beta version for "developers and enthusiasts; it's going to be sold online only," Oculus VR Chief Executive Brendan Iribe said. "It's not mass-market consumer ready." Samsung did not announce a price for the product but said it would be available later this year.
The Gear VR is not the first mobile virtual reality headset. Earlier this year, Google showed off a cardboard box that when attached to an Android phone transforms it into a virtual reality headset.
The Gear VR has lower latency and better images compared to previously developed mobile VR headsets from Google and others, Iribe said.
Sony Corp also has a prototype for a virtual reality headset for its Playstation 4 games console. The headset, in development under the name "Project Morpheus", is designed to project images that shift along with the movements of a gamer's head.
The Note 4 features a crisper, 5.7-inch (14.5-cm) display in a metal frame, reflecting Samsung's latest design strategy to keep pace with rivals including Apple Inc, which is expected to launch its first large-screen iPhone next week.
The new Galaxy Note 4 offers accessories designed to attract gamers. It also has an improved pen stylus and related software as a handwriting alternative to typing on a keyboard.