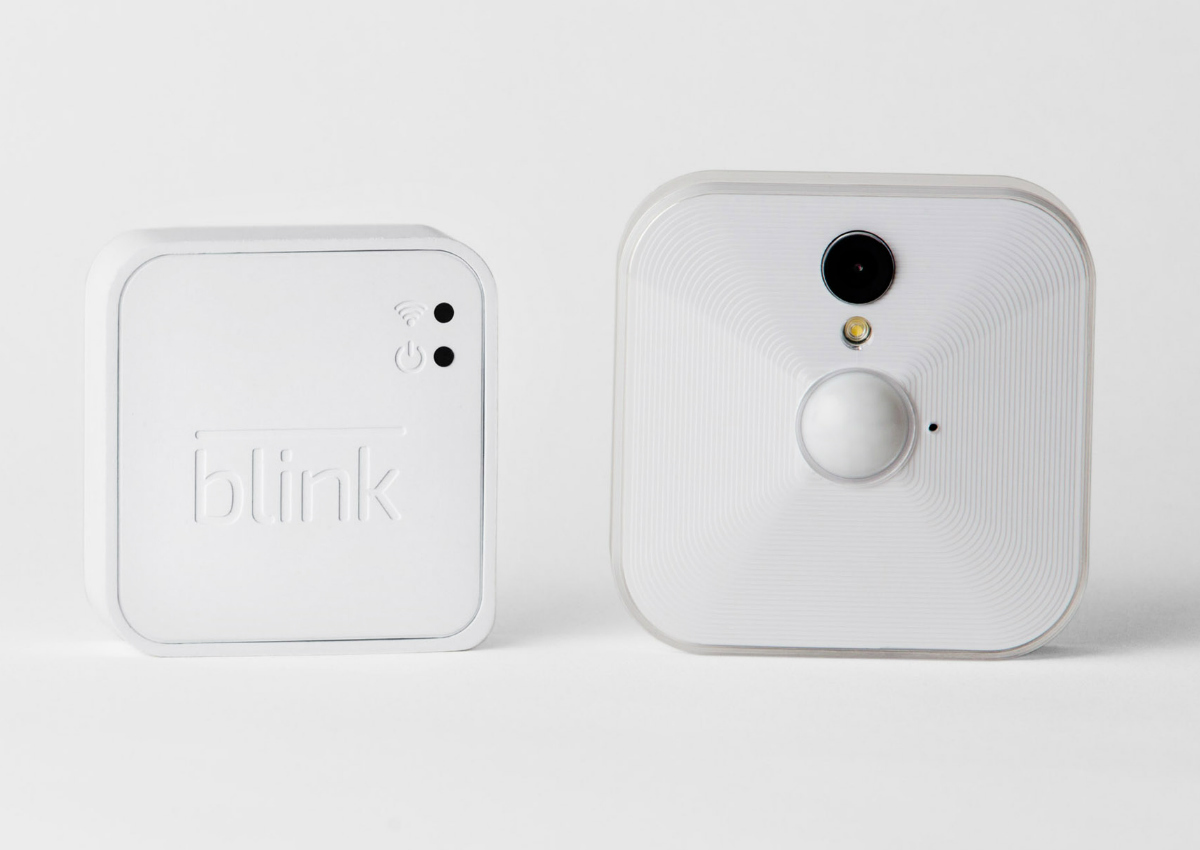 Setting up home security cameras is often more difficult than it should be.
For one thing, you may have to fiddle with complicated controls on a computer.
Finding the right spot with a nearby electrical outlet to place the cameras can be tricky too.
The Blink Home Security and HD Video Monitoring system nips these two potential issues in the bud.
Firstly, it is wire-free, as it runs off two AA batteries.
Its maker, Boston-based start-up Immedia, says that the batteries will last up to two years based on normal operation, defined as 40,000 total seconds (around 11 hours) of video.
This duration may not seem long, but it is probably adequate for home users because the Blink camera is designed to record video clips of between 5sec and 60sec when it detects motion.
The camera is controlled via a mobile app (for iOS and Android).
No matter where you are, as long as your smartphone is connected to the Internet, you can receive app notifications from the Blink cameras.
The app also lets you create a schedule to enable or disable the camera's motion-detection feature.
Blink was a successful Kickstarter project developed by Immedia in 2014, but the product is manufactured by local electronics firm Aztech, which is now bringing the camera to Singapore.
The Blink starter kit ($188) comes with a Sync Module that connects to your Wi-Fi network, and a single Blink camera that has to be paired with the Sync module.
Additional cameras cost $132 each, though the Sync Module supports only up to 10 cameras.
Each Blink camera has a plastic mounting kit that lets you attach the lightweight camera to the wall via an adhesive strip or screws.
Although it can be placed anywhere, the camera is built for indoor use and lacks waterproofing.
For a security camera, Blink has rudimentary features.
It records 720p videos with audio from a one-way microphone.
It lacks night vision, though an LED illuminator turns on to bathe the surroundings in white light if the camera is triggered.
The camera does not pan or tilt, and cannot zoom in for a close-up.
The recorded clips, which appear sharp enough to me, are uploaded to Blink's cloud server and are available for viewing on your mobile device.
You can also download and share these clips with others.
Blink limits each user to 7,200 seconds (2hr) of video on its server. Older clips will be overwritten by newer ones once the limit is reached.
This limitation is probably because Blink does not charge a monthly fee for cloud storage, unlike other home-security camera makers.
A Live View mode lets you turn on the camera to monitor its surroundings in real time.
But it takes about 10sec for the camera to start up and there is a fair amount of time lag and the occasional jerkiness when viewing the live feed.
In addition, the camera cannot record or take a photo while in this mode, which reduces its usefulness.
Blink also works with the Amazon Echo smart speaker, so you can use voice command to toggle the motion-detection feature.
TECH SPECS
PRICE: $188 (starter kit with one camera)
VIDEO RESOLUTION: Up to 1,280 x 720 pixels
VIDEO FORMAT: H.264
FIELD OF VIEW: 110 degrees
NIGHT VISION: Visible white LED
MOTION DETECTION: Yes
MOBILE APPS: iOS and Android
RATING
FEATURES: 3/5
DESIGN: 4/5
PERFORMANCE: 3/5
VALUE FOR MONEY: 4/5
OVERALL: 3/5
Verdict: An inexpensive security camera that can be placed anywhere at home.
vinchang@sph.com.sg

This article was first published on Jan 18, 2017.
Get a copy of The Straits Times or go to straitstimes.com for more stories.