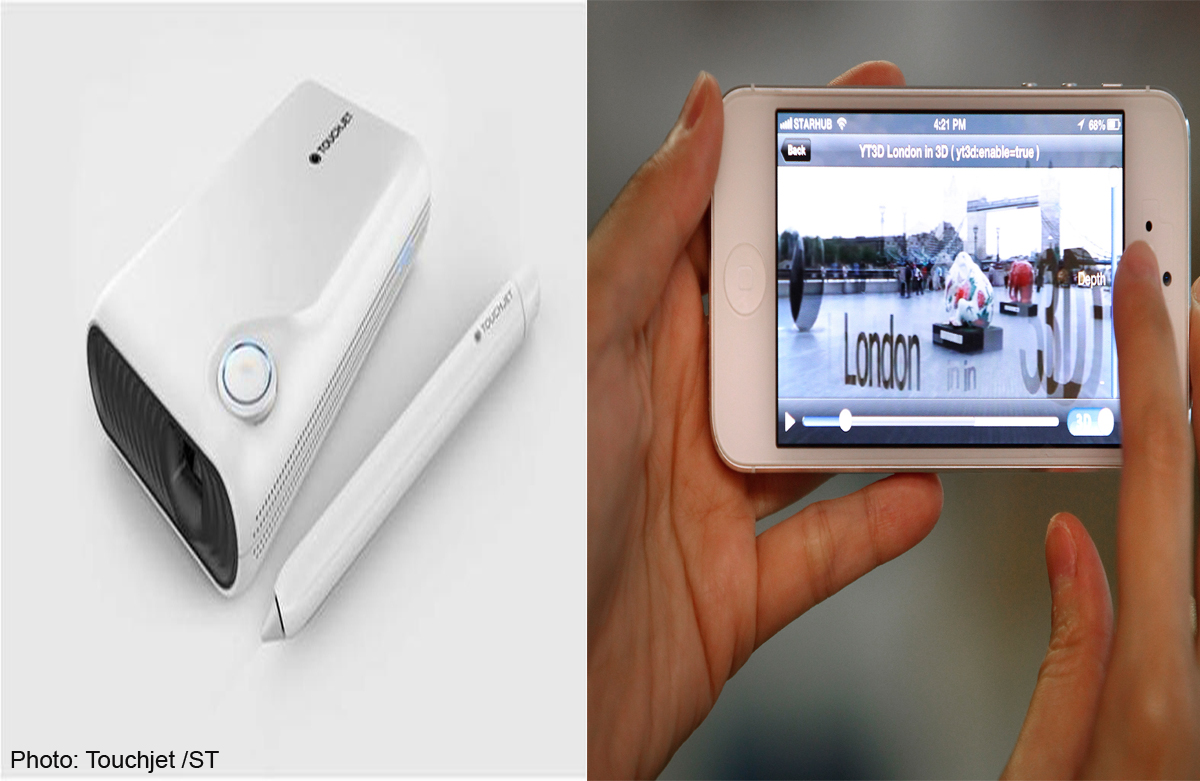 Local companies with new technology and products to show off will get their big chance at a mega consumer electronics show in Berlin next month.
Ten small and medium-sized enterprises (SMEs) are Berlin-bound, with two of them showcasing new technology at the IFA 2014 show, from Sept 5 to 10.
For instance, nanotechnology company Nanoveu has developed what is known as the EyeFly3D technology, which will allow consumers to view brighter and sharper 3D content on mobile devices, without needing 3D glasses.
Touchjet, which focuses on embedded mobile human computer interfaces, has developed a pocket-size projector that will transform any surface into an 80-inch interactive touchscreen.
These companies will be led by International Enterprise (IE) Singapore and the Singaporean-German Chamber of Industry and Commerce (SGC).
Mr Jason Lim, group director for technology business at IE Singapore, offered advice on capturing opportunities in the Asia-Pacific region.
"It is critical for Singapore tech SMEs to first build brand awareness in Europe and the United States, as these two markets remain key influencers of consumption patterns worldwide," he said.
He noted that local tech SMEs "are in good stead to ride on this growth, as many have leveraged Singapore's mature consumer electronics market" to export competitive and well-received products.
SMEs such as BITwave, Trek 2000 and XMI are examples of companies that have gained a strong global footprint, he added.
At the show, BITwave, a high-tech research and development company, will showcase its latest Bluetooth headset device with patented "Tune-to-Fit Technology" for users with hearing problems, while XMI - popular for its X-mini speakers - will introduce a new audio system.
IE Singapore and the SGC will also invite almost 100 buyers from seven European countries to meet the companies, in conjunction with the show.
The IFA exhibition "would be an excellent springboard to support our Singapore SMEs", said Ms Margit Kunz, SGC's deputy general manager. This would be useful for companies entering European markets that want to establish "a strong foothold in Europe's vast consumer electronics sector", she added.
Mr Lim said: "IE Singapore will continue to help raise mindshare of such tech SMEs and support them through introducing business leads and partners."
rachaelb@sph.com.sg
This article was published on Aug 13 in The Straits Times.
Get a copy of The Straits Times or go to straitstimes.com for more stories.