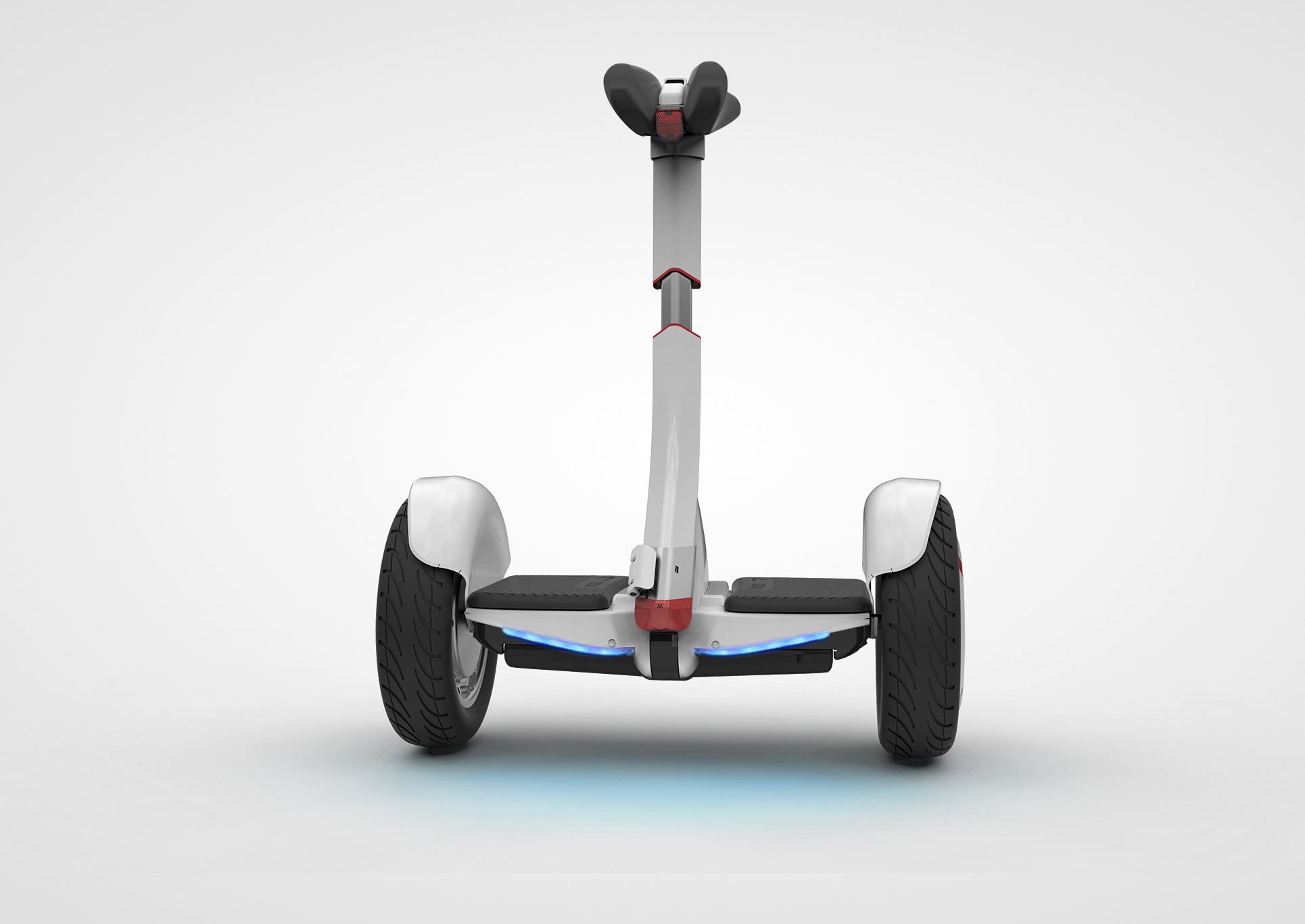 The public knows these two- wheeled electric scooters as hoverboards, even though they don't hover, and act more like a dicycle.
Their notoriety has exploded in recent months, mainly because YouTube is filled with videos of folks spinning out of control, or flying off these machines.
This is despite the fact that these machines are supposed to have self-balancing electronics for stability.
Thankfully, I had no bad experience with the Ninebot Mini Pro. With wheels much larger (26.2cm) than some of the generic models sold online, the Mini Pro offers greater stability for users, and a larger standing platform for riders.
So how do these machines move?
The scooter detects a shift in a rider's weight, but it is not simply about bending forward to accelerate. Instead, you lean your entire body forward by just a bit, to register that you intend to move forward. Think of the famous forward lean by Michael Jackson in his Smooth Criminal music video.
Pretty soon, I was swaying back and forth to move forward and stop. In fact, the biggest difficulty I had was stepping on and off, one foot at a time, because I was afraid that the unit would detect my weight and push off before I moved my other foot.
The learning process for the Mini Pro is further enhanced by the use of the app, which pairs the vehicle to your phone. Aside from tracking your speeds and distance travelled, there is also a short tutorial that coaches you on the proper way to stand and move off.
One standout difference between this and other scooters is the adjustable stem in the middle of the device.
The stem lets you push the scooter around when you are not riding it. But that's not all. There are two curved cushion pads at the top of the stem that fit nicely between your thighs when you stand on it, and they don't just provide stability to your legs.
Push lightly to the left and the unit turns left. Push right and it turns right. Do it while stationary and you can even rotate on the spot.
The entire motion mechanism is very well implemented and it took me less than 30 minutes to get the hang of it. Pretty soon, actions such as slowing down, turning corners and even moving up the slope of a parking ramp became second nature. I was even manoeuvring tight spaces at HDB void decks.
And while it is not noticeable to riders, there are rear lights on the unit. Red comes up when you are stopping, and the lights change when you're turning as well.
If you're thinking of racing with the unit, the software actually monitors your speed and will decelerate slowly if you're moving too fast.
Though the maximum speed is set to 18kmh, I managed to hit 21kmh before the machine started beeping loudly to inform me that I was moving too fast.
Verdict: The Ninebot Mini Pro is more expensive than many generic two-wheeled scooters, but it also offers a higher level of comfort and quality.
TECH SPECS
PRICE: $1,290
MAXIMUM SPEED: 18kmh
DISTANCE PER CHARGE: Around 30km
MAXIMUM CLIMBING ANGLE: 15 degrees
MAXIMUM LOAD: 100kg
RATING
FEATURES: 4/5
DESIGN: 4/5
BATTERY LIFE: 4/5
OVERALL: 4/5
sherwinl@sph.com.sg

This article was first published on February 03, 2016.
Get a copy of The Straits Times or go to straitstimes.com for more stories.