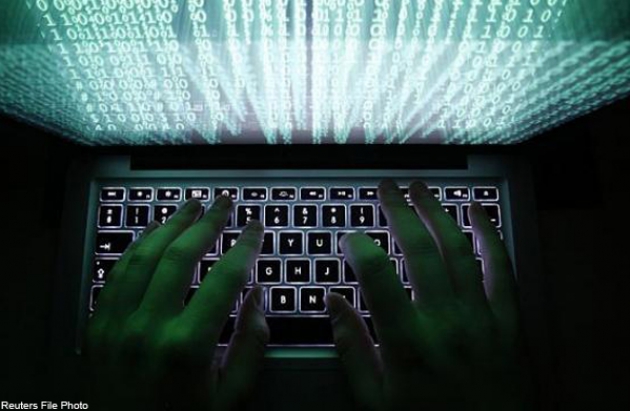 The battle against international terrorists and religious extremists has to be fought in the digital realm and cannot be won by "analogue means only", said Defence Minister Ng Eng Hen.
Noting that these extremists use social media for their cause, Dr Ng said these groups have learnt who are the people who understand religion superficially and how to attract them using false ideologies and bring them over to Iraq and Syria.
Technology has to be used to counter this, as this was "a digital battle that cannot be won by analogue means only", he said yesterday at the Defence Technology Prize ceremony.
"What is the world's most powerful weapon? It's really what people believe in," he said.
"What people believe in will affect their resolve, their actions that come out from it, and will ultimately determine the outcome."
Calling on the defence technology community here to join the fight against the extremists, Dr Ng said they would have to collaborate with others on the Internet, as they already do in the real world.
Dr Ng's comments come after he announced this week that Singapore will contribute military personnel and equipment to the multinational coalition battling the Islamic State in Iraq and Syria (ISIS), making it the first South-east Asian nation to join the global campaign against the militant group.
More than 200 people from South-east Asia are estimated to have gone to Syria and Iraq to fight for ISIS, including at least two Singaporeans.
At the annual event to recognise cutting-edge ideas in defence science, Dr Ng gave out the top prizes to three people and five teams for breakthroughs in their field of research.
They included extending the lifespan of Singapore's ageing missile corvettes and bolstering the warships' firepower, and devising a chemical formula that ensures explosives are safer to handle.
Paying tribute to the defence researchers and engineers, Dr Ng called them silent warriors who have toiled hard and made great breakthroughs.
More than eight in 10 projects that have bagged the Defence Technology Prize since 1989 have been put into use. Of the 86 award- winning projects, 74 were operationalised. This is because a high premium is placed on whether the ideas can actually be put into use, said chief defence scientist Quek Tong Boon, who sits on the judging panel.
But the journey from the laboratory to the battlefield is also fraught with failures.
"We have a culture that accepts that there is no shortcut to true innovation... it's part of the journey to success," said Mr Quek.
jermync@sph.com.sg

This article was first published on November 8, 2014.
Get a copy of The Straits Times or go to straitstimes.com for more stories.