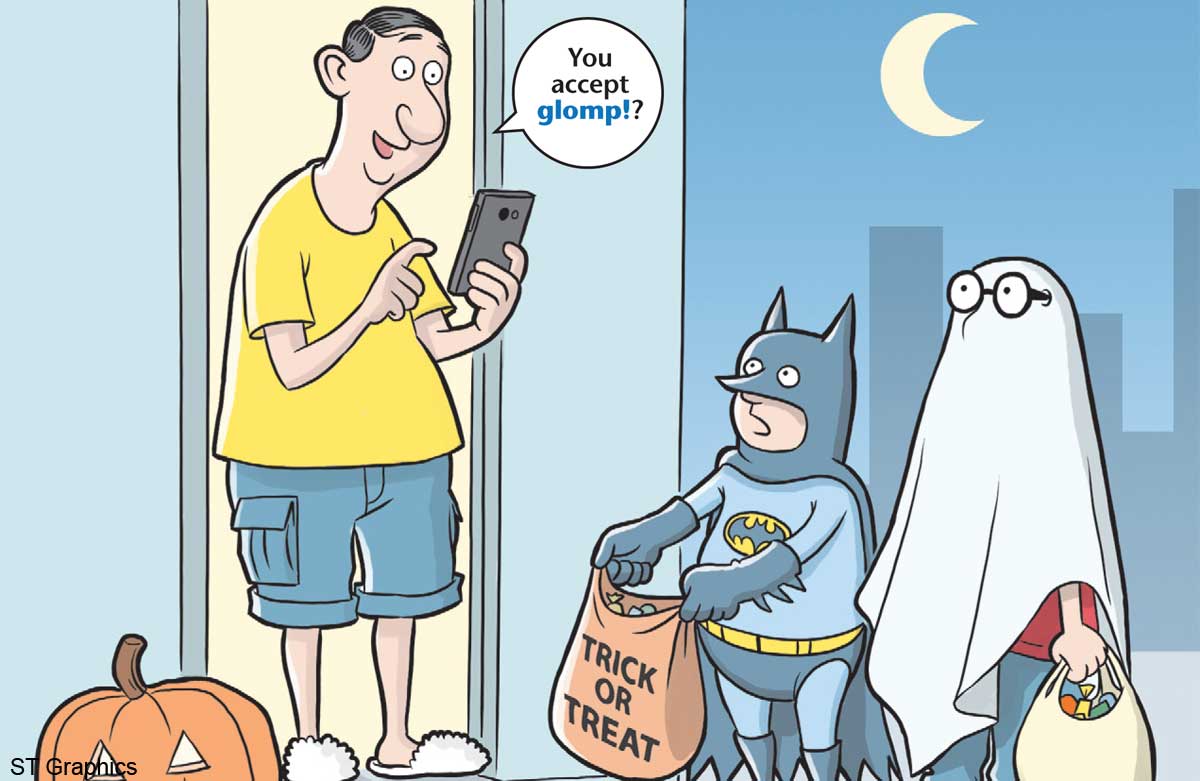 SINGAPORE - Being a friend has never been easier or more electronic, what with the abundance of social media platforms and apps.
You can chat for free using WhatsApp, comment on friends' Instagram photos, like their Facebook posts and even send inane one-word greetings on the recently released Yo.
Now, a new app called glomp! makes it easy to send friends a little treat, be it a cup of coffee, a salad or frozen yogurt.
It was launched in April this year for Apple and Android devices by founder Zachary Lai. glomp! is available in Hong Kong and Singapore. He wants to take it global and is targeting countries such as the United States.
The 45-year-old Australian marketing professional, based in Hong Kong and Singapore, says he created the app after analysing what he felt was missing in digital conversations and wanted to focus on "everyday casual moments".
"Giving friends a treat does not need special reasons," he says.
To do that on glomp!, users can access the website or download the app for free and connect through e-mail, Facebook or within the platform itself. They can then buy treats such as a slice of cake or a cup of coffee for their friends and pay using a credit card or via PayPal.
The treats they choose are delivered to their friends as an e-voucher which can be redeemed at the merchant's bricks-and-mortar shop. glomp! earns money by taking a small fee from each transaction, which is included in the price that users pay.
"Everyone is already communicating on different mobile apps, so glomp! takes the digital conversation to the next level," Mr Lai says, adding that the giving of real treats adds a human touch.
The idea seems to strike a chord with some people.
Ms Son Ju Eun, 19, a Korean student at Temasek Polytechnic, is keen to use it.
She says: "I'm busy every day so it'd be the perfect platform to give my friends a surprise treat once in a while. It's a creative idea for connecting people through the cyber world."
Others such as 20-year-old student Darrylin Lee are less convinced.
"The process of using the app to treat people isn't convenient. My friends have to join glomp! to get a voucher from me. I might as well walk into the store with them."
British audio designer Nik Lee, 38, who has used the app, says: "I've bought beer, coffee and smoothie treats with it and certainly see myself using it a lot more, especially for touching base with people in my business network."
glomp! is in partnership with merchants such as bakery chain Cedele, Mogambo Bar And Restaurant, nightclub Le Noir and yogurt chain Berrylite. Prices of the products range from $4 to $20 and more tie-ups are in the pipeline.
"It is a great way to market our establishment online as well as bring real sales and additional customers to our venue," says Mr Stewart Bailey, director of Mogambo in Boat Quay.
Mr Lai says he is confident that the app will benefit interpersonal relationships. "We are adding that next human level to digital communication by introducing the offline experience of treating."
cherylm@sph.com.sg

This article was first published on July 06, 2014.
Get a copy of The Straits Times or go to straitstimes.com for more stories.