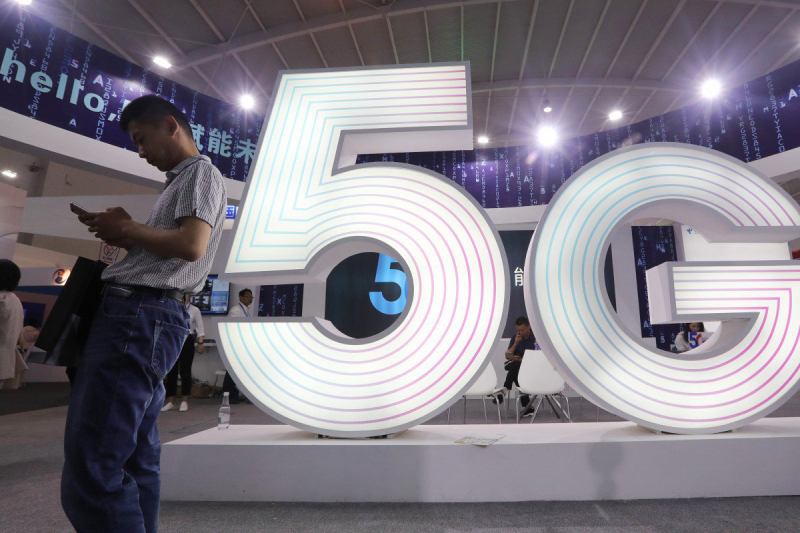 Tencent Holdings, China's biggest social media and games company, will collaborate with US chip giant Qualcomm to bring 5G and other new technologies to gaming devices as the Chinese tech giant pursues new growth at a time of growing tech tensions between the US and China.
The two companies will work together to optimise mobile gaming devices running on Qualcomm's Snapdragon Elite gaming chip, develop 5G gaming use cases, and explore new technologies such as virtual and augmented reality, according to a statement issued by Qualcomm's China subsidiary and Tencent Games, the Chinese internet giant's gaming arm.
"Mobile gaming, an important 5G use case, will soon take advantage of the next generation of connectivity," Frank Meng, chairman of Qualcomm China, said in the statement. "Faster speeds, more bandwidth, and cutting edge ultra-low latency will support real-time, multiplayer and immersive gaming experience."
Tencent said on Tuesday that the partnership will explore smartphone and other possible formats for gaming products.
The collaboration with Qualcomm comes amid Tencent's efforts to explore new growth in gaming, its biggest revenue contributor, after the industry in China was crippled last year by a regulatory crackdown on internet content and efforts to stem gaming addiction, with Chinese authorities suspending the licensing process for new games for nine months, restarting it in December.
The central government has blamed mobile gaming for contributing to myopia among the nation's youth, while policymakers have accused gaming companies of peddling products that are as addictive as opium.
In the first quarter, Tencent reported a 2 per cent year-on-year decline in mobile games revenue to 21.2 billion yuan (US$3 billion) due to fewer new titles being released in the period.
Tencent should see its games growth recover to 23 per cent year on year in the second quarter thanks to multiple new titles being released, according to a report from Goldman Sachs.
The newly released game Peacekeeper Elite exceeded 50 million daily active users in less than two months since its launch, according to the company.
Tencent has also moved into the hardware field with a new gaming phone, called the Republic of Gamers Phone II, co-developed with Taiwanese electronics maker Asus, the companies revealed last week.
Apart from the Qualcomm collaboration, the Shenzhen-based company is deepening its US ties with the renewal of a partnership with the National Basketball Association (NBA).
As the game's biggest partner outside the US, Tencent will stream NBA games for five more years through to the 2024-25 NBA season, according to a statement from the NBA on Sunday.
More than 490 million Chinese watched NBA programs on Tencent's platforms last year, according to the statement.
The article was first published in South China Morning Post.