If you're a fan of Korean dramas, you might have heard of Memories Of Alhambra, a series that revolves around an augmented reality game set mainly around the Alhambra Palace in Granada, Spain, as well as other iconic destinations in the world.
In the drama, gamers had to travel to specific locations to retrieve items and complete their missions to level up and win the game.
This drama might be a work of fiction, but the trend of gamers travelling around the world to play such AR games or participate in gaming events is real enough.
StarLifestyle Tech spoke to several AR gaming enthusiasts to find out what they think of combining gaming and travel.
A REGIONAL THING
Kuala Lumpur-based IT programmer, Zack Yeoh, revealed that travelling for gaming events is an important part of his lifestyle.
An avid Pokemon Go player, Yeoh, 27, has travelled to Tainan, Taiwan, and Yokohama, Japan, with his friends to take part in the location-based AR mobile game's real-world events like the Tainan Safari Zone and Yokohama Go Fest.
"Travel and the game go hand-in-hand for us. My friends and I often plan our holidays around such events," he said.
"We will register for the event, then make our travel arrangements such as flights and accommodation. Usually, we will arrive a few days before the event and stay on after it to do the touristy stuff," he added.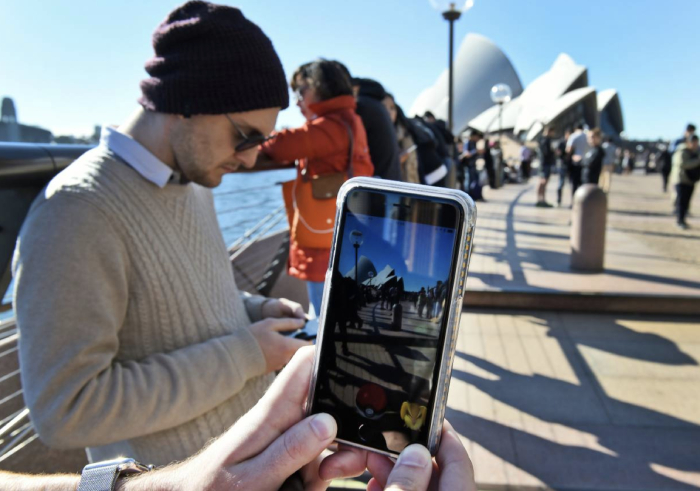 Some gamers combine gaming in their travel plans, playing the game while enjoying tourist attractions (such as the Sydney Opera House seen in the background). PHOTO: AFP
Administrator Mandy Lee, 37, is another avid gamer who travelled with her friends to participate in a gaming event: the Pokemon Go Safari Zone held in Sentosa, Singapore last April.
"Not only was it the first such event in this region (Southeast Asia), it was the first time most of us attended this type of event, so we were very excited when our registration was successful," she enthused.
The event was free but registration was required, with a limited number of tickets issued by ballot.
A QR code was then emailed to those selected to attend the event on one of the event's five days.
"We booked our flights immediately, and coincidentally, we bumped into other gamers whom we know on the same flight," she said.
"We had a great time! There were so many people - many from Singapore and Malaysia - as well as from other countries," Lee added.
Adding to the attraction are the rare Pokemons that spawn in greater numbers at such events.
Tan with his most recent catch on Pokemon Go.  PHOTO: The Star/Asia News Network
"There are many regionals (region-specific pokemon) in the game, so unless you travel or trade pokemon with someone from there, it is difficult to get those pokemon in your Pokedex," New Zealand-based university student, Ryan Tan, 21, explained.
"While I'm originally from Malaysia, I'm fortunate enough to be based in New Zealand for most of the year since 2018, so I get to catch pokemons from both regions," he said.
Yeoh concurred: "Going for such events is fun because you get to catch rare and special Pokemon only available then and at the event location.
"You also get to meet gamers from other parts of the world and make new friends," enthused Yeoh, who also plays Harry Potter: Wizards Unite and Ingress, but to a lesser degree.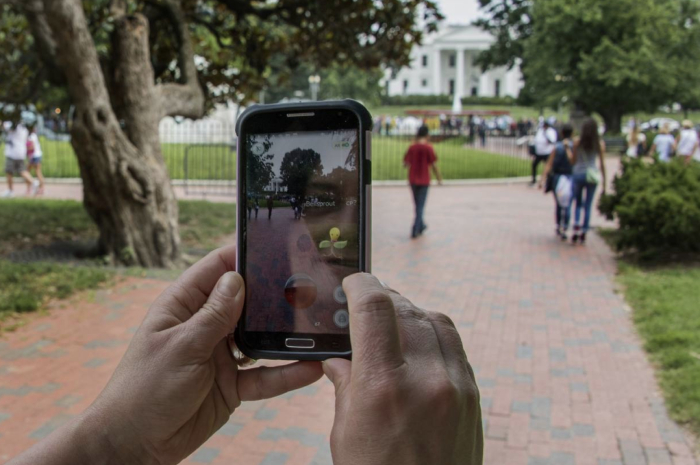 Pokemon Go players enjoy going to the game's real-world events as they get to catch rare Pokemons and make new like-minded friends.  PHOTO: AFP
Tan, whose whole family plays the game, also recently went on a family trip to Hokkaido, Japan.
"We got to catch pokemon that spawn only in places experiencing snow like the Snowy Castform. You wouldn't find these pokemon in Malaysia or New Zealand!" he said.
GLOBE-TROTTING FUN
Asyraf Noor Azizi, 30, who is in event management, makes it a point to play Pokemon Go whenever he travels.
"Travelling without playing the game would be such a waste because of these pokemon that are region-exclusive. There are also 'nests' where you can find a high spawn rate for certain pokemon, so it is only normal for a gamer who is looking for such pokemon to go there," he explained.
Asyraf played the game when he travelled to Taiwan, Hong Kong and Singapore.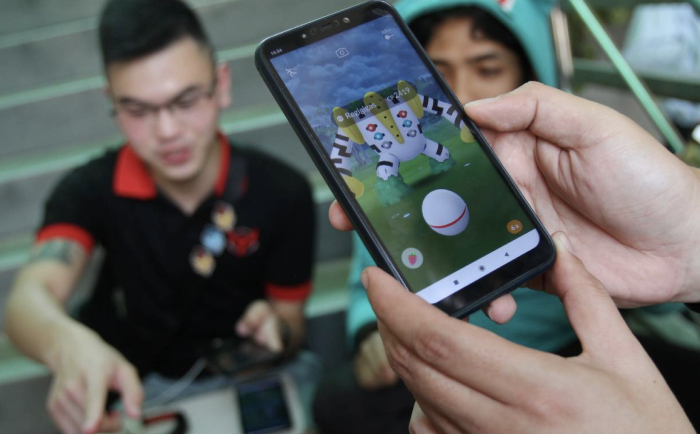 Augmented reality gaming enthusiasts gather for events in the real world (such as raids in the case of Pokemon Go). PHOTO: The Star/Asia News Network
But it's more than just the game, a visit to "tourist attractions" such as the Pokemon Centre at the travel destination is usually part of the plan too.
"For Pokemon Go players and fans like me, a visit to the Pokemon Center in Singapore and Taiwan, and the Pokemon Hub in Hong Kong, was a must," Asyraf said.
"We would just 'go wild' in the store even though many of us are far from being teenagers," Yeoh laughed.
"I even got WhatsApp messages from my friends back home requesting their favourite Pokemon plushie when they found out I would be visiting the centre (in Yokohama, Japan), and they are adults!" he added.
THE COST FACTOR
But, while gaming travel is on the rise, cost and logistics are still factors to consider.
Yeoh admits that travelling for such events is not cheap. Aside from the cost of travel, some events also require registration fees.
But for someone who spends RM50 (S$17) weekly on in-app purchases in the game, he says that cost is not an issue to him.
"Most people spend money on their hobbies. Sports fans will often spend on buying the right equipment or shoes, those who love to dance spend on lessons, but for me, I spend my money on such games," Yeoh said.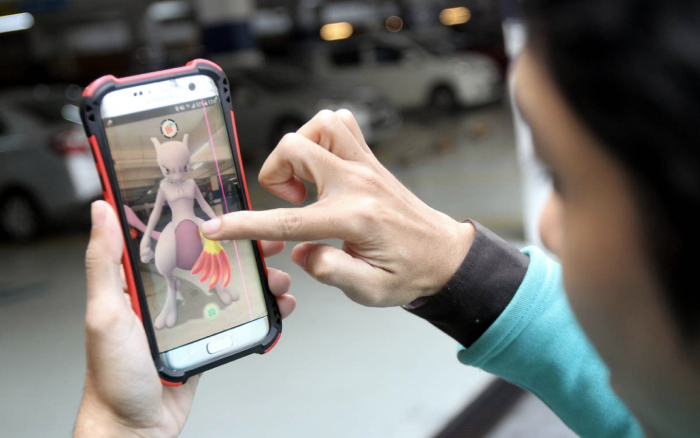 Augmented reality mobile games such as Pokemon Go have evolved to offer more features such as a buddy that you can feed (pictured), play, battle, walk with and more.  PHOTO: The Star/Asia News Network
In Lee's case, since the event was held in Singapore and she only spent the weekend there, the travel costs weren't as high.
"It was just the flights, accommodation, internal transport and pocket WiFi," she said.
"Some other friends drove or took the bus, so it was even cheaper for them," she added.
Her only complaint was the hot weather as the event was held outdoors.
"For most Asians, we tend to stay indoors because our weather is like summer all year round. But it's different for visitors from countries that experience the four seasons. They would appreciate spending the day outside in the sunshine," she remarked.
"On the other hand, if the event is in a country where it's cold, you need to prepare the necessary warm clothing because a lot of walking around outdoors is required," Yeoh countered.
STAYING CONNECTED
As the game requires a constant Internet connection, a pocket WiFi or local SIM card becomes necessary to play the game overseas.
"For gaming events, it's better to go with a group of friends. If you get a pocket WiFi, you can share the device and save costs because it can usually accommodate multiple users," Yeoh advised.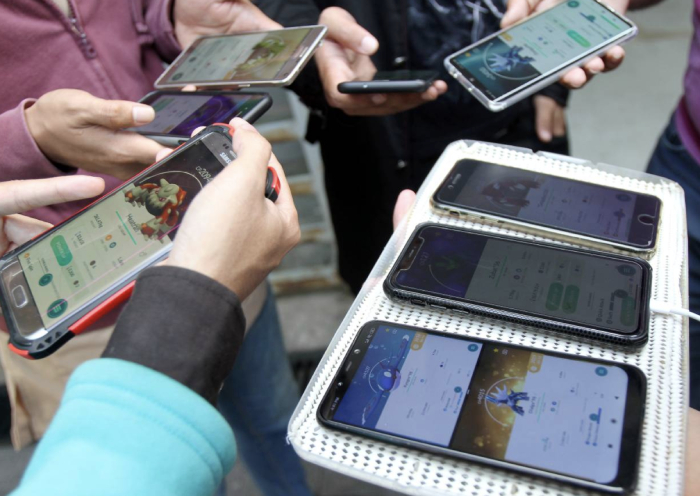 Some gamers have multiple accounts on multiple mobile phones. PHOTO: The Star/Asia News Network
Research and planning are also required when travelling overseas for a gaming event because of factors such as logistics and language.
"None of us speak Japanese, but the locals were friendly even though most of them did not speak much English. We got by with the use of a translation app to communicate and Google Maps to find our way around in Yokohama," he said.
"You'll need to arrange transport to the event venue or venues. In the case of Taiwan or Japan, it's easy to get around on public transport," Yeoh added.
LOCAL CONSIDERATIONS
While it is fun to travel overseas to attend gaming events, most of the gamers concur it would be great if such an event was held in Malaysia.
"I believe it would encourage tourism and be good for the country because gamers from overseas would come to Malaysia. Usually if they come here for such an event, they would stay on to enjoy the sights," Yeoh said.
Tan agreed: "It would benefit the economy of the host country because of the spendings on accommodation, food, transport, sightseeing and shopping while the gamers are here."
StarLifestyle Tech contacted Niantic, Inc (developer of such AR games as Pokemon Go, Harry Potter Wizards Unite and Ingress) for their input but they were unable to comment at press time.