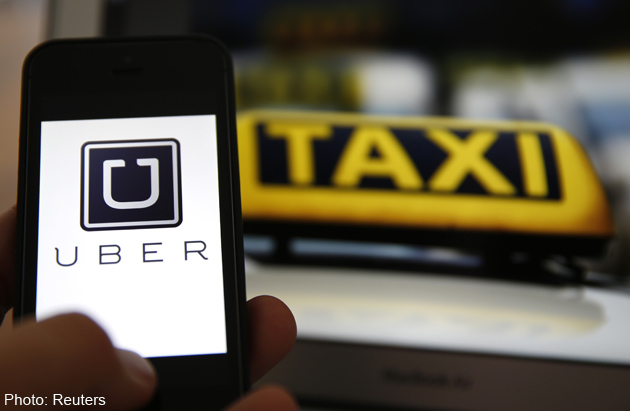 THE HAGUE - Uber, the fast-growing online car sharing service, has been banned from taking bookings in the Netherlands via its smartphone app where it could face fines of up to 100,000 euros (S$161,906).
Uber said it would appeal against the decision by the Trade and Industry Appeals Tribunal in The Hague on Monday. It ordered Uber to stop providing the service known as UberPop, which it said broke a law requiring that drivers have a special licence.
Uber, which was been valued at around $40 billion ahead of a planned IPO, could be fined a total of 100,000 euros. Drivers could also face fines of 10,000 euros for each violation, up to a maximum of 40,000, the court said.
"This is only the first step in a long-running legal battle," Uber said in a statement.
Uber had asked the Dutch court to overturn a government-imposed ban and fines for use of UberPop, the smartphone application used to arrange rides.
"We believe were are offering a service within the spirit of the law. We will continue to offer safe, competitive, quality services to consumers," said spokesman Thomas van Oortmerssen.
Launched in California four years ago, the service has rapidly become popular in a number of countries because it often undercuts established taxi and minicab services.
However, taxi drivers across Europe say Uber breaks local taxi rules and violates licensing, insurance and safety regulations. It has faced legal action in Germany and a number of European capitals.
Uber service was also banned in Delhi on Monday after a female passenger accused one of its drivers of rape.
Uber said that Monday's Dutch ruling did not address the underlying legality of UberPop and that the decision was based on a law from 2000, when there were no smartphones.
"The law is out of date and that means the technological service we offer had not yet been invented," Van Oortmerssen said. "The law needs to be changed to make it possible and it is now up to the politicians to do that."