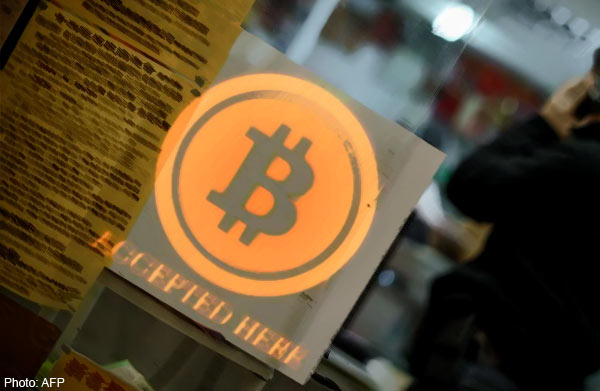 NEW YORK - Venture capitalist Tim Draper was the sole winner of an auction last week of 30,000 bitcoins by the US Marshals Service, according to a statement on Wednesday.
Draper is partnering with Palo Alto-based Vaurum, which facilitates over-the-counter bitcoin trading, Vaurum Chief Executive Officer Avish Bhama said in a statement. Draper, a major backer of Vaurum, will partner with the company to use the coins as a liquidity source for Vaurum's trading platforms in emerging markets, the statement said.
The bitcoins, a virtual currency that is "mined" by computers solving complex algorithms, were seized last year by the Marshalls Service in a crackdown on illegal online activity.
Acceptance of bitcoin has been growing as more merchants allow customers to pay for goods and services with the currency. "With the help of Vaurum and this newly purchased bitcoin, we expect to be able to create new services that can provide liquidity and confidence to markets that have been hamstrung by weak currencies," Draper said in the statement.
The US Marshals Service auctioned off 29,655 bitcoin at an estimated worth of about US$18 million (S$22.47 million) in an online, sealed-bid auction that drew more than 40 bidders, including a number of well-known players in the crypto-currency. Terms of the sale have not been disclosed, but the success gives the virtual currency more legitimacy as a means of exchange.
The bitcoin was part of 144,000 bitcoin seized in October in a raid on Silk Road, an Internet black-market bazaar that authorities said had been used for illegal drug transactions and other goods.
A spokeswoman for the US Marshals Service said Wednesday it will not conduct another auction of bitcoins unless there is a court order for the agency to do so.
Draper is something of Silicon Valley royalty, the son of one of the nation's first venture capitalists and father of another. In 1985 he founded Draper Associates, the firm which would grow into Draper Fisher Jurvetson, known for investments such as online communication service Skype, electric carmaker Tesla and Chinese web services company Baidu.
Like many in Silicon Valley, Draper has embraced bitcoin, which with its open internet architecture and growing use as an alternative currency, appeals to venture capitalists and their fondness for open and disruptive technologies. "Of course, no one is totally secure in holding their own country's currency. We want to enable people to hold and trade bitcoin to secure themselves against weakening currencies," the Vaurum statement said.
Andreessen Horowitz and Union Square Ventures back bitcoin wallet Coinbase and Lightspeed Ventures backs bitcoin exchange BTC China.
In addition to Draper, Vaurum has backing from former AOL Chief Executive Officer Steve Case and Battery Ventures.