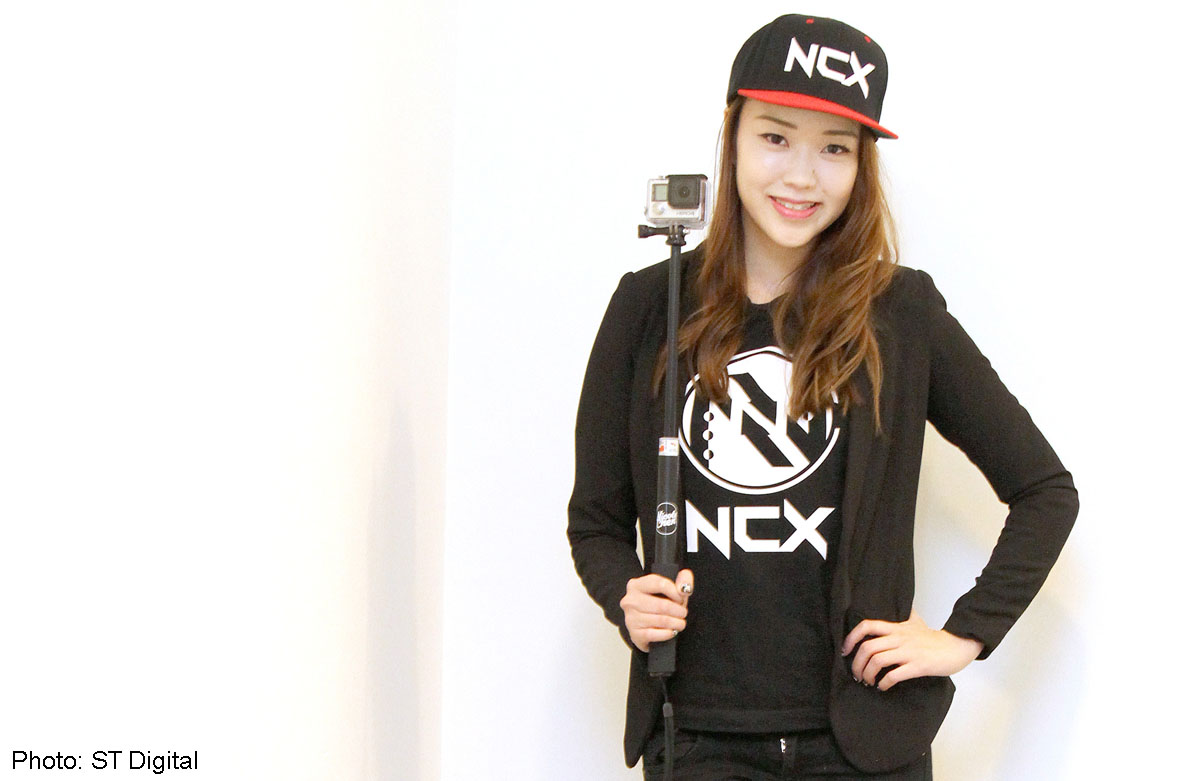 Singapore DJ Nicole Chen describes her move from modelling to the DJ console as a "natural progression".
From the time she was young, she took speech and drama classes, trained in classical piano and even took tap dancing classes.
"I just did not take singing classes," she said with a laugh.
At the tender age of four, she started appearing in commercials and advertisements for clients such as Pizza Hut and SingTel. Signed with Phantom Model agency since then, she continued to model through her schooldays. As Miss Earth Singapore 2007, she represented the country in the international competition.
Now 28, the Temasek Polytechnic graduate said that deejaying has been a secret hobby since she started learning how to spin decks at 21. Her friends would ask her to arrange the music during parties. "So I will be burning CDs to play at the parties. And they always say my music is very good," she said.
She thinks that some club DJs do not do partygoers justice. Because of her classical training, she said, "it hurts my ears when some DJs' music goes off pitch or even stops altogether".
As partygoers make the effort to dress up, she said, they deserve better than this. "I treat deejaying as a very important job," she said.
In 2010, she began to deejay at a Japanese bar, A971, in Clarke Quay. This nightspot franchise originated in Roppongi, Tokyo. After two months, they sent her to the Roppongi bar to perform.
From there, she started to get more DJ gigs from all over Asia and beyond. She has since performed at festivals, exclusive events, launches and openings in cities such as Beijing, New York and Sydney.
One of her career highlights so far was performing in front of a 100,000-strong audience at the Ultra Music Festival in South Korea and Japan this year. She was the only female DJ representing Singapore.
She said of the festival: "It was very difficult to get into it, unless you are a very well-known DJ. They are opening up to Asian DJs and probably chose the best DJs from different countries to be at the festival."
These days, she estimates she spends 70 per cent of her time working overseas.
But tonight, she will be spinning at the Celebrate with the World 2015 countdown party tonight at The Promontory @ Marina Bay.
It will be her first time spinning for a year-end countdown party here, though she has already done that in Vietnam and Hong Kong.
"It is more relaxing here, as this is my home and a place for me to rest," she said.
"What I did during the Ultra Music Festival in Korea and Japan, I will do even better here," she said.
1. I was one of the DJs representing Singapore at the Mysterious Music Festival in Kuching, Sarawak. When I asked the audience to raise their hands, they did so. It was so beautiful.
2. I am part of this exclusive social network called Asian Elites. Someone has to vouch for you in order for you to join this group. This was taken when we were having our Christmas party on a yacht in Singapore.
3. This was taken in my home before I went out for a gig at The Butter Factory. I was just trying out a new look.
4. This was at Ultra Music Festival Korea 2014. There were many stars at the event, including Elva Hsiao and Jay Park. This was my shot with the legendary DJ Steve Aoki.
WHO: Nicole Chen, 28, is a Singaporean model-turned-DJ who has been spinning the decks since 2010. She had gigs in various parts of the world, from New York to Beijing. Tonight, she will be spinning at the Celebrate with the World 2015 countdown party at The Promontory @ Marina Bay.
HER CAMERA: I bought the GoPro Hero4 Black Edition because of the quality of the videos and the pictures it can take. It is very important because I need it for my work.
This article was first published on Dec 31, 2014. Get a copy of Digital Life, The Straits Times or go to straitstimes.com for more stories.