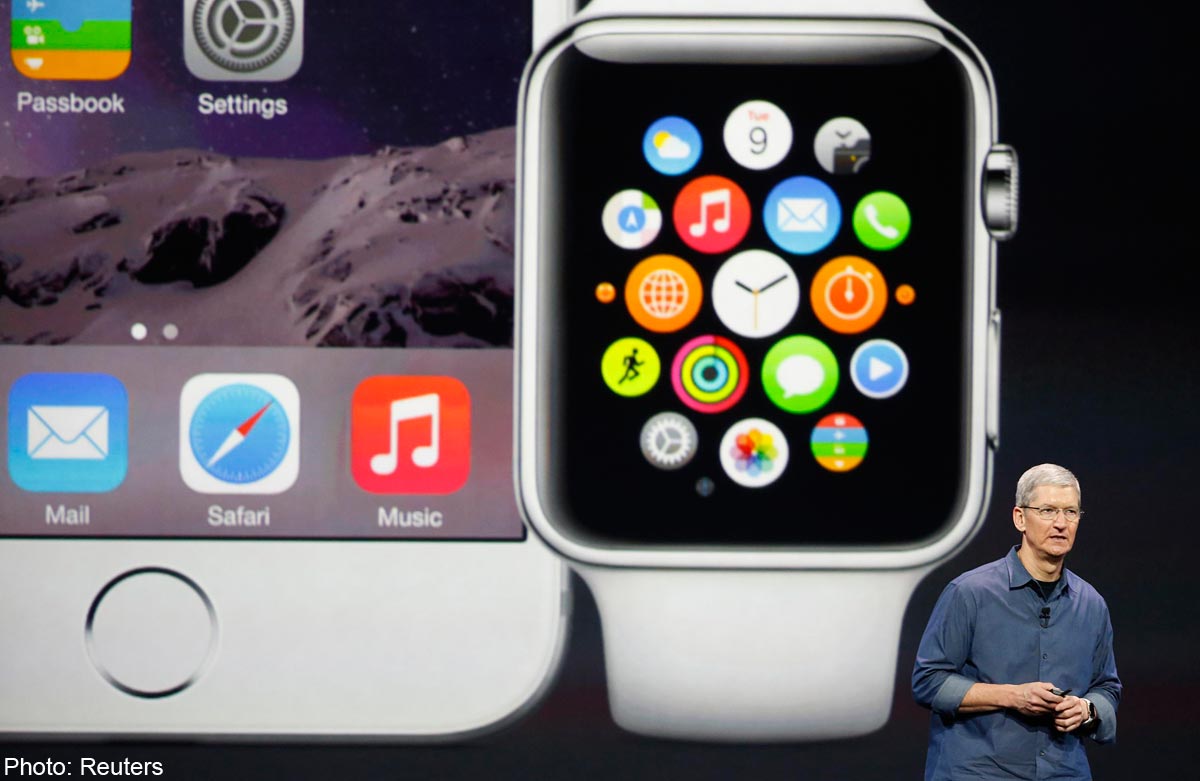 Apple's event in Cupertino on Sept 9 was received with much fanfare yesterday. For those trying to follow the event on apple.com/live, it was miserable as the streaming failed. For many minutes, there was a simulcast of Chinese at the same time as Tim Cook and Phil Schiller's presentations.
That aside, all the iPhone 6 rumours were mostly on target. There were two new iPhones models, a 4.7 inch and a 5.5 inch. It would sport near field communication (NFC) technology that can be used in mobile payments. The rumours were wrong on the sapphire glass that was supposed to replace the Gorilla glass on the iPhones. The sapphire instead will be used for the Apple Watch.
The Apple Pay will not touch consumers here anytime soon. It will be launched in the United States this year. It uses NFC, Touch ID and a secure chip to keep precious personal info under lock and key. But it would be interesting to see how mobile developers here use the NFC feature to create new apps.
People are giving up wearing watches because they can use their smartphones to tell the time. But the Apple Watch is likely the game changer for the company Steve Jobs co-founded some 30 years ago.
Available next year, it is a new product designed and developed in the post-Jobs era and will signal whether Apple still have the capability to successfully create another industry, that is the hybrid of timepieces with software smarts.
The Apple Watch is a rectangular gizmo with rounded corners and a smooth sapphire crystal face. Functionality aside, the Apple Watch is a personalisable object of beauty - you can change straps every day. I would imagine some users buying two models, one for everyday or sports wear and the other for evening wear. I just might consider this option.
Immediately, people are just concerned about the new iPhones which will be ready for pre-ordering on Sept 12 with the real devices in users' hands on Sept 19. Be prepared for long queues at the telcos.
Key iPhone features
What's unique about the two new iPhones?
Two things are outstanding. First, the optical image stabilisation feature and second, the voice calls automatically switching from cellular to wi-fi. Both features give Apple an edge over their competitors.
Apple's optical image stabiliser comes in handy when you are taking a photo of a scrumptious dish in a dimly lit restaurant. There is not enough light, so the exposure is slow. You have to hold the phone still for a few more seconds. The hand shakes because it is fatigued. This feature is usually available in high-end cameras.
The stabiliser corrects the "blur" and gives you a clear photo. This feature combined with the high resolution especially the 1080 high definition on the 5.5 inch iPhone 6 Plus will give you brilliant images.
The other key feature is the automatic switch from cellular voice to wi-fi when a user moves into a hotspot. This is a great feature because wi-fi is free. Users will save some dollars because they will use fewer cellular minutes.
That only leaves a last question: is Apple late with a phablet, the iPhone 6 Plus?
Competitor Samsung has already had phablets in the market for at least two years - first with its 5-inch Galaxy Note, later with its Galaxy S5.
Will the iPhones sell?
It will, definitely. A quick poll of 10 friends and colleagues show that they cannot wait to upgrade simply because they cannot wait to switch to a bigger screen.
On the business side, analyst Ryan Huang of brokerage IG here said that the Apple Watch provides new revenue streams for Apple such as with apps for smartwatch.
Competition has become more cut-throat, he said. "The week before Apple's announcement saw a slew of product launches from the likes of Huawei, Samsung and Sony. There were also some pre-emptive moves such as e-commerce giant Amazon which cut the price of its new phone from US$200 to US 99 cents in the US."
Nonetheless Mr Huang feels that there is still upside for Apple. The Apple ecosystem is robust, which will lock in more consumers especially at a time when consumers are changing their handsets at a faster pace.
Grace Chng is a senior correspondent with The Straits Times. She is an Apple observer, having covered the company and its products for nearly 30 years.