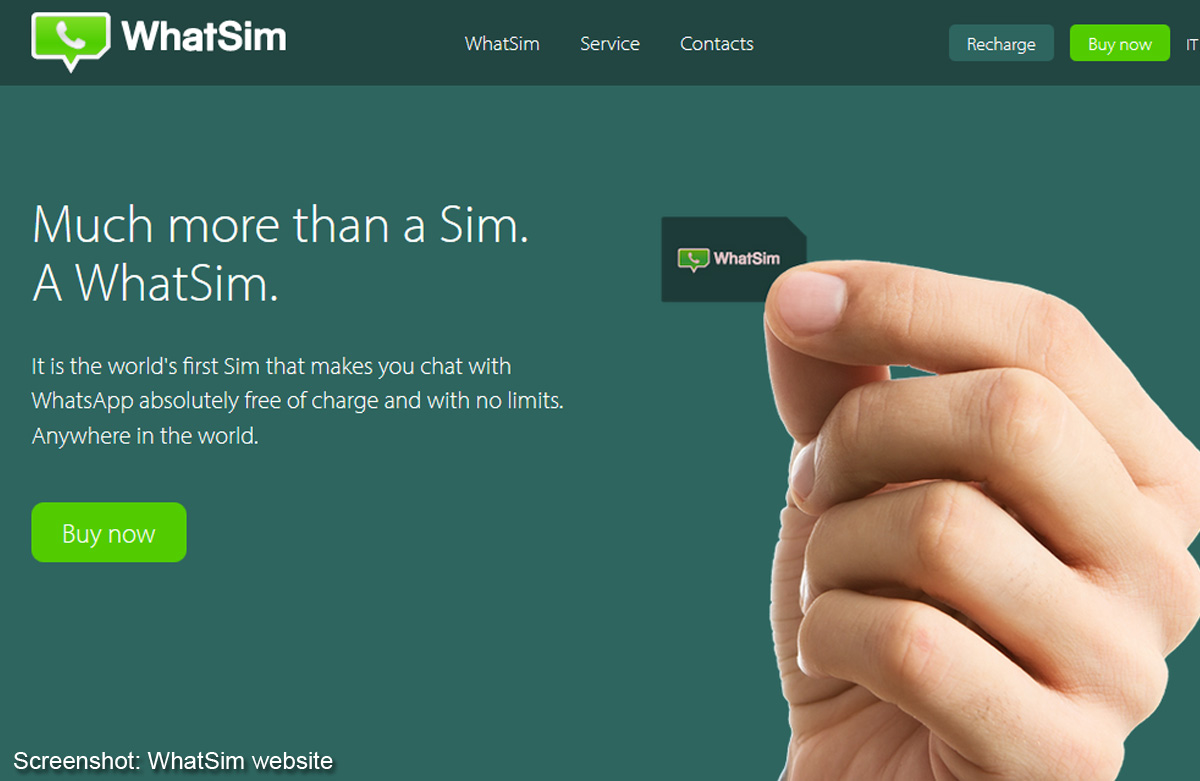 Touch down in a foreign country, and it's likely that you will send the first message to your loved ones at home via WhatsApp only when you locate a Wi-Fi network.
Now, an Italian company has come up with a sim card that they say will plug that gap.
WhatSim is a sim card that lets you use WhatsApp anywhere in the world for €10 (S$15.50) a year.
The sim card connects to 400 operators in about 150 countries, and will search for the best signal automatically, the company says. Singapore and Malaysia are included in the countries it operates in.
There will be no need to search for a Wi-Fi connection, or pay for roaming data services, but it works only with WhatsApp. The user will not be able to make calls, send text messages or surf the Internet.
You will also have to pay more to send pictures, videos, or share location and contacts.
The idea is the brain child of Manuel Zanella, 38, founder and CEO of Zeromobile.
The card can be bought from authorised dealers or the website at http://www.whatsim.com/en, where it states that the sim works on "all unlocked phones" and comes in nano, micro and standard sizes.

This article was first published on Jan 22, 2015.
Get a copy of The Straits Times or go to straitstimes.com for more stories.