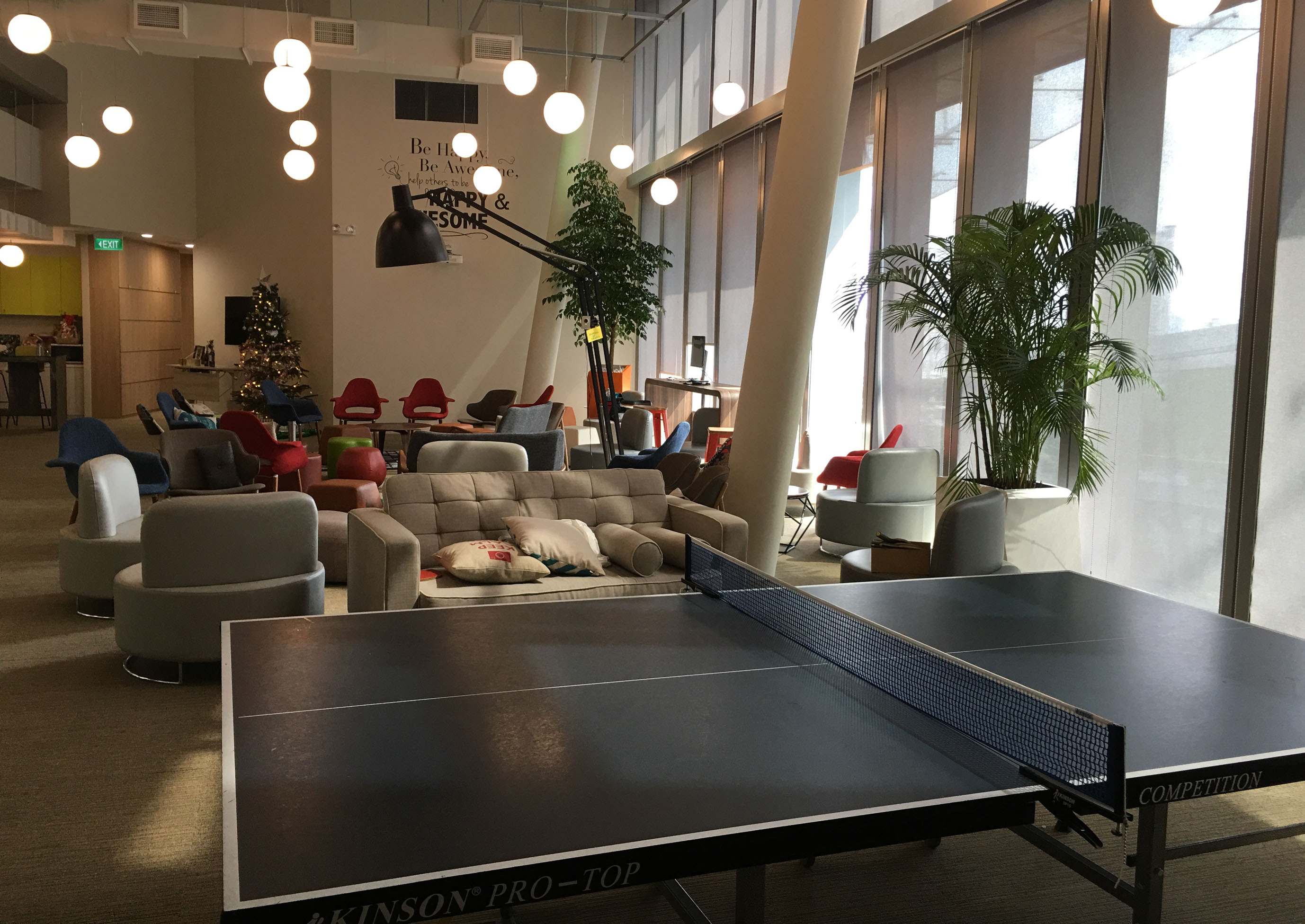 WITH its high ceiling, warm lighting, open spaces and ping pong table, the headquarters of a crack team of Singapore government data scientists and software engineers could easily be mistaken for a Google office or the home of a start-up.
But beneath its fun and warm appeal, the 13,000 sq ft facility at the Sandcrawler building in Fusionopolis has a serious mission: to bring back control of some IT functions previously outsourced.
"This is to ensure that citizen services stay relevant, engaging and flexible," Chan Cheow Hoe, head of the Singapore Government's Chief Information Office told The Straits Times in an exclusive interview.
The facility is home to a new breed of IT experts hired by the Government to address the needs of a smart nation, such as transport and healthcare.
The in-house IT team of 90 data scientists, software coders and engineers - most of whom have been hired over the past 18 months - is tasked with refining existing government websites and apps more regularly as citizens' needs change.
New online services can also be created on the fly.
Outsourcing these jobs would otherwise prove costly.
However, the Government recognises that it cannot develop everything in-house, so it will move towards a hybrid model, co-developing applications with third-party vendors when necessary.
These activities will take place at its Sandcrawler facility, dubbed Hive, which was opened in October this year.
Government e-services - such as those which let the public report municipal issues like blocked drains - are improved based on users' interaction.
For instance, members of the public are regularly invited to its design experience lab, where sensors and cameras record their eye movement and how long it takes them to find the services they want.
Data collected is then analysed and, if necessary, e-citizen services are fine-tuned.
Feedback is being collected for its OneService mobile app that lets residents report municipal issues without having to figure out which government agency to contact.
The team at Hive, part of a new Government Digital Services division, was created 18 months ago.
The division started with eight programmers and data scientists in the Infocomm Development Authority's (IDA's) Pasir Panjang office. But in July this year, it was hived off to Hive.
"The culture at Hive is very different from a traditional IT set-up," said Mr Chan, who is also IDA's assistant chief executive.
For instance, the open spaces, warm lighting and a lack of workdesk partitions are meant to foster spontaneity and creativity.
For a piece of spontaneity in action, look no further than the myResponder app, which calls qualified volunteers to suspected heart attack cases until emergency services arrive.
The idea to create the app came about when Mr Chan had coffee with an Singapore Civil Defence Force commander. The app took less than five months to develop - as opposed to the years that a typical IT project would take.
Beeline, an app which lets office workers book rides from private bus operators, is another example of an e-citizen service which took just months to create.
The fun work environment is also aimed at attracting the best and the brightest to join the Government.
Among its recent recruits is Parimal Aswani, former director of technology at DreamWorks' Bangalore studio and former software manager at Lucasfilm Animation in Singapore.
As deputy director at the IDA's Government Digital Services division, Mr Aswani leads a team of developers to build smart-nation applications. He was initially worried about having to deal with bureaucracy in the civil service.
"But all that went away after meeting the team here," he said, noting the flat reporting structure at Hive. "I have a unique opportunity to make a difference."

Get MyPaper for more stories.