Call it the cloud storage wars.
Microsoft recently announced that it would more than double the free online storage for its OneDrive customers, from 7GB to 15GB.
Subscribers to its Office 365 productivity suite will get 1TB of OneDrive storage free. And those who want additional storage will get it for a reduced price.
This puts it on a par with rival Google Drive, which slashed prices in March. All this comes mere weeks after Apple lowered prices for its iCloud service.
Increasing competition between the tech giants may disrupt the rumoured IPOs of cloud storage start-ups such as Dropbox and Box.
It is a good time for consumers to evaluate their current cloud storage providers, and possibly make a switch. We compare the plans offered by five major cloud providers.
Google Drive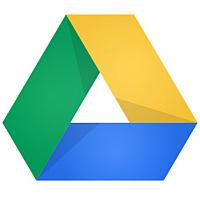 Although Google Drive offers 15GB of free online storage to a Google account user, only photos which are more than 2,048 x 2,048 pixels and videos longer than 15min count towards this limit.
The 15GB is shared across all Google services, from Gmail to Google+. Before Microsoft revised its OneDrive plans, Google Drive offered the most free storage and charged the lowest prices for additional storage. Its integration with other Google services means you can quickly attach files in Gmail or save your attachments to the cloud.
Google is already rolling out a revamped version of Google Drive with a sleek and fast interface that has a default thumbnail view. An Information button lets you see a file's details and activity. There are new versions of Google Drive for Android and iOS, too. 
Microsoft OneDrive
Like Google Drive, Microsoft's OneDrive has a captive audience, as it is built into the file explorer of Windows 8 and 8.1. This integration ensures a seamless experience.
For instance, files are synced when you sign in with a Microsoft account. Unlike Apple's iCloud, OneDrive is not restricted to Microsoft's products. There are official apps for Android and iOS.
This month, increases in free storage come into effect. Those who have yet to pledge their allegiance to any cloud storage services may find OneDrive appealing.
In fact, for Microsoft platforms, such as Windows Phone and Xbox, OneDrive is often the only option available. Obviously, Microsoft Office 365 users will be pleased to have 1TB of free storage. But that 2GB file size limit, which cannot accommodate larger video files, may turn off power users.
Dropbox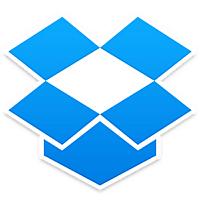 For the average user, Dropbox is likely the only cloud storage provider he would have encountered. It is available on more platforms, including Linux and BlackBerry, than its competitors. It is also supported by many third-party apps, so you can conveniently upload your files to the cloud from within these apps.
More importantly, there is no limit on file size if you use Dropbox's mobile or desktop apps. And why wouldn't you? These apps have clean designs and are simple to use. They are much better than the basic Web version.
But Dropbox offers only a paltry amount of free storage. You get only 2GB free, though you can increase this by getting your friends to sign up. The company has also partnered with smartphone manufacturers, such as HTC, to offer a substantial amount of free storage to phone buyers.
Box
The 250MB file size limit for the free, personal version of Box is probably its biggest drawback.
This restriction means it is not suitable for videos, though photos and other documents are still viable. A paid subscription brings this 
limit up to 5GB, which is still less than what is offered by competitors Google and Dropbox.
Box is more suited to business users. Its plans are pegged to the number of users, not by the amount of storage space. Customised quotes are also available on demand.
For these business plans, Box offers a variety of features ranging from collaboration (file locking) to security (file permissions). Plug-ins for apps such as Microsoft Office let users save their files directly to their Box accounts.
Box overhauled its Android and iOS apps this year. The new versions support more than 100 file formats which you can open within the apps.
Amazon Cloud Drive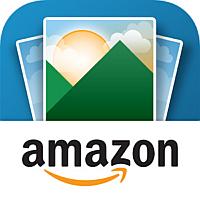 You may already have an Amazon Cloud Drive account. It gives every customer 5GB of free cloud storage.
A compatible Web browser that supports Flash and JavaScript is all you need to access it on a computer using your Amazon log-in. The interface is functional, but lacks frills. Files stored on Amazon Cloud Drive can be shared by sending others a Cloud Drive link.
The online retailer also offers an Amazon Cloud Drive Photos app for Android and iOS. Clean and simple, it can automatically back up photos and videos from your mobile phone to your Cloud Drive. However, the length of each uploaded video is currently limited to 20 minutes.
vinchang@sph.com.sg

This article was first published on July 16, 2014.
Get a copy of Digital Life, The Straits Times or go to straitstimes.com for more stories
.