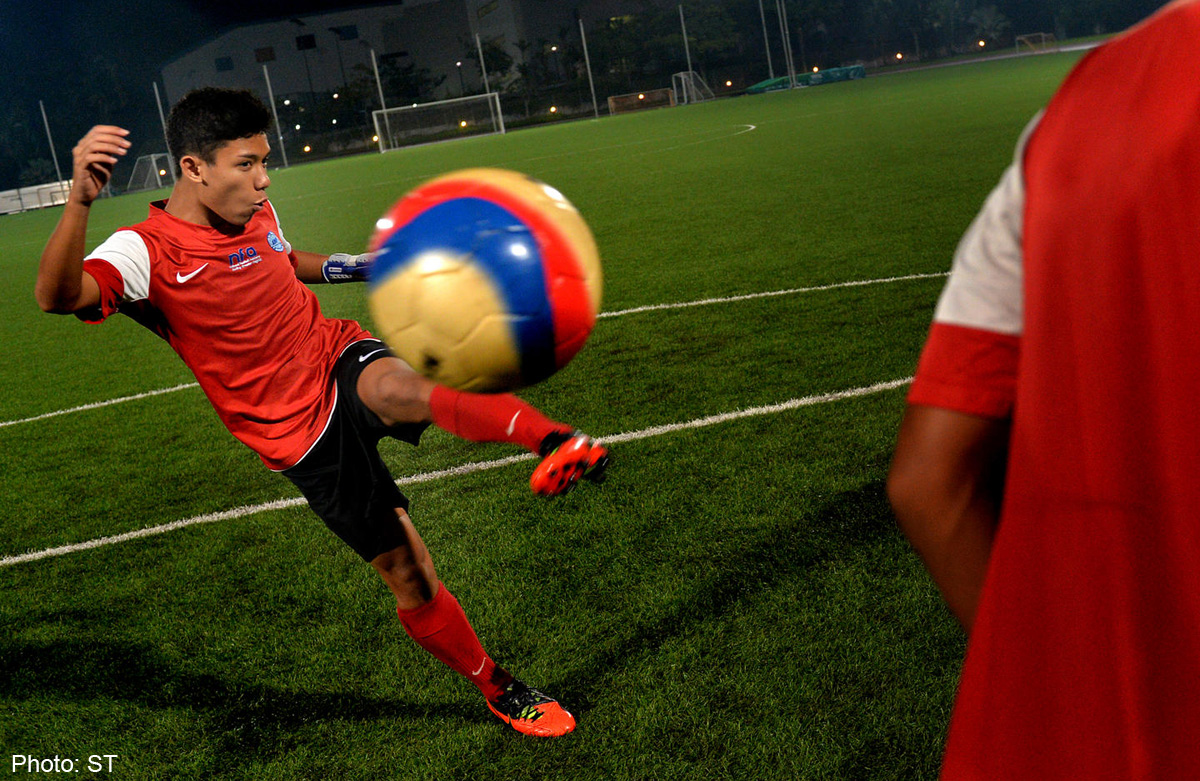 Mahathir Azeman's Brazilian dream was in danger of being snuffed out.
Living in Rio de Janeiro and playing for Boavista's reserve team, Mahathir's camp was searching for an educational institute and funding to ensure the 18-year-old can fulfil his one-year contract with the club.
But that search could soon be over.
The New Paper has learnt that a Singapore corporation has come forward to ensure that he can continue his academic and football education in Brazil.
"A deal with a local corporation that has links to both Singapore and Brazil has been confirmed, and an official announcement will be made in the next few weeks," Brazil's ambassador to Singapore, Luis Fernando de Andrade Serra, told TNP on Friday.
The company will foot the bill for Mahathir's education in an international school in Rio.
With monthly fees in the region of $2,500 per month on top of an enrolment fee of around $12,000, the total sponsorship amount could exceed $42,000.
Speaking from Rio, Mahathir was over the moon.
"I'm really thankful to all the people who put in a lot of hard work to make this happen for me," said Mahathir, who gave special mentions to ambassador Serra and his coach Fabio da Silva, who smoothed his path to Brazil, as well as his former school Siglap Secondary and its teachers.
He also paid tribute to S-League club Balestier Khalsa and Sembcorp Marine, two organisations whose financial support have already helped his Brazilian adventure.
GOOD ENOUGH
Former S-League star da Silva coached Mahathir at Siglap Secondary and deemed him good enough to link the youngster up with Rio-based professional club Boavista last year.
The club play in the Rio de Janeiro State Championship alongside Brazilian giants Flamengo, Botafogo, Fluminense and Vasco da Gama. After a successful five-month spell with the club's Under-17 squad, the Singaporean was handed the much vaunted No. 10 shirt at Boavista and earned himself a one-year contract extension to play for the club's reserve team.
Now that the youngster - a nominee for TNP-Dollah Kassim Award last year and in 2012 - has found a means to continue his education, he can delay his National Service enlistment till next year.
Mahathir, who has already featured for Boavista's reserve side as a forward in the team's 3-1 loss to Cabofriense last week, revealed that club officials are already making arrangements with a school in Rio.
"This will have a big impact, opening a new field of cooperation between Brazil and Singapore - in sports," said Serra.
"This is really a breakthrough. I didn't know then that Mahathir's needs would create such an opportunity. It has reached this stage based on the goodwill and vision of (the unnamed sponsor)."
The Brazilian ambassador was also heartened by the situation surrounding the deal.
"The amazing thing is that there are no government funds involved. This sees a football club on one side, a corporation on the other, and in the middle, Mahathir Azeman - a dedicated, disciplined footballer who has big dreams," he said.
"This is excellent for both countries, and I hope Mahathir goes on to give a big contribution to the Singapore national team."

Get The New Paper for more stories.