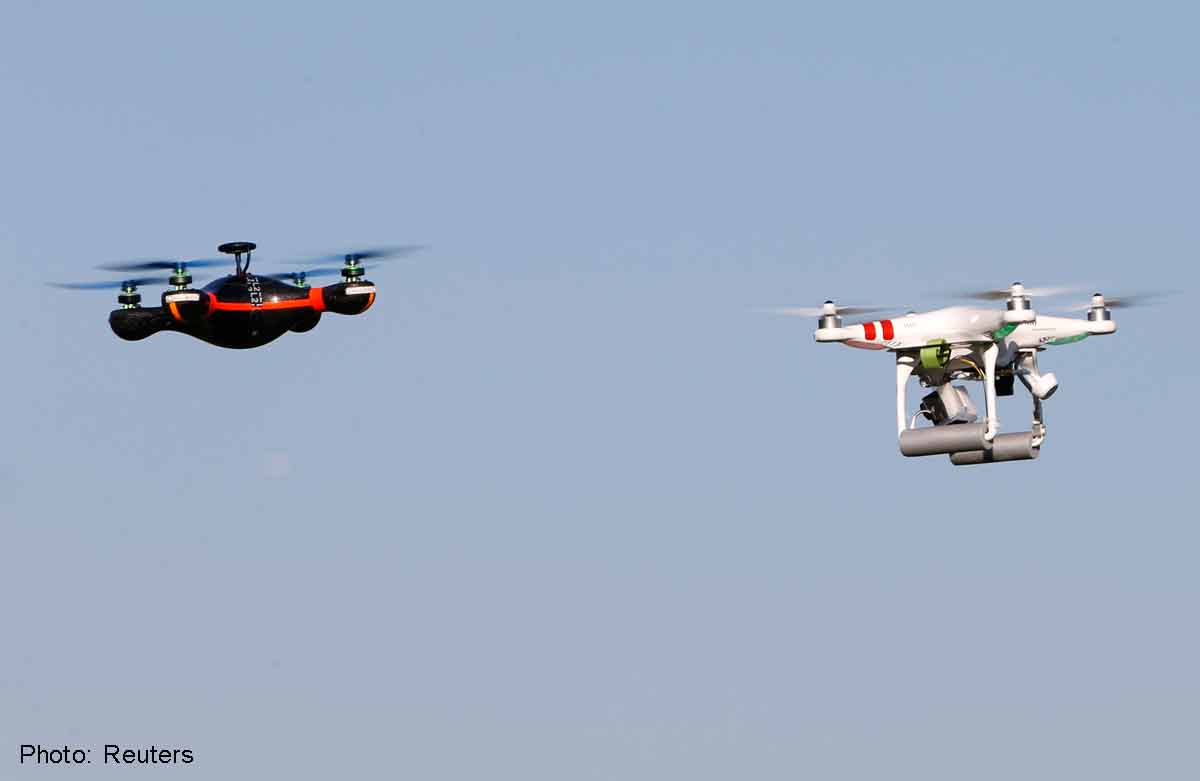 KUALA LUMPUR - Demand for unmanned aerial vehicle (UAV) is growing, not only for defence purposes, but also for general surveillance.
Acknowledging the increasing demand in various areas such as agriculture, traffic management, construction industry and filmmaking, Leica Swissdrone introduced the Unmanned KamCoptere System (UKS), a compact but precise UAV.
Intergraph Security, Government and Infrastructure sales director Andy Kuwan said UKS was compact enough to be fitted into a sport utility vehicle and could be transported to any obscure places with minimum hassle.
"The flexibility of deployment is also an added advantage as the takeoff and landing of the UKS is done vertically," he said after a demonstration of the drone here yesterday.
The UKS provides a superior payload capacity, prolonged endurance, stable flight patterns and a high degree of safety features.
With a maximum take-off weight of 70kg and a typical payload of 35kg, UKS has an endurance of up to four hours and dash speed of 100 km per hour.
He added that the surveillance drone provides a total C4I - Command, Control, Communications, Computers, and Intelligence. The commanders, he said, could use the drone for live feed of any given situation.
He cited the South Korean ferry disaster as an example, where the drone could be used to capture the whole scenario before search and rescue mission is deployed.
"This could give rescuers a clearer picture of the situation and plan the mission accordingly."