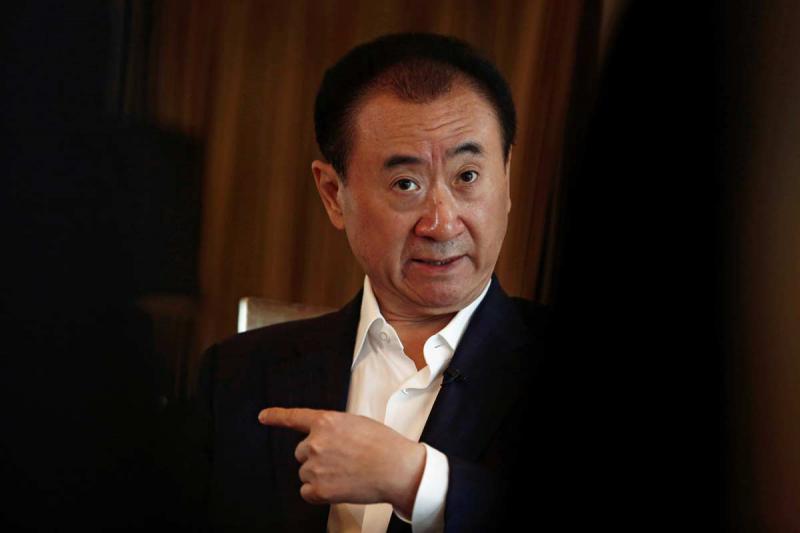 The copyright of "small target of 100 million yuan" (S$20 million), a phrase originally coined by China's richest man Wang Jianlin and which erupted in popularity on the internet, does not just belong to him anymore.
A company named "Shenzhen earning 100 million yuan industrial limited company" was registered in Shenzhen, South China's Guangdong province on September 5, with a registered capital of 2.5 million yuan, thepaper.cn reported.
Wang Jianlin, founder and chairman of Dalian Wanda Group, said S$20 million was a small target during a show on celebrities' daily lifestyles. "You shouldn't be that ambitious," Wang said. "Set a small target first, like earning 100 million yuan."
His statement went viral on social media sites such as Sina Weibo, with the post garnering 2.4 million hits.
The registration information shows the new company's business scope includes just about everything, including the development and sales of computer software; electronic products, communications products, LED products, daily necessities, clothing and footwear, machinery and electrical equipment, plastic materials, silicone materials, metal building materials; sales of primary agricultural commodities; investment in industrial projects; domestic trade, import and export of goods and technology.
Tang Guodian, the legal representative of the company, also registered eight other companies within one year in Shenzhen, with registered capital ranging from 1.2 million yuan to 5 million yuan.
Whether these companies running real business or not is unknown.
But business scope of most of these companies include "electronic products, metal products, plastic products, fabrics and garments, machinery and equipment, cardboard and packaging products, building materials, sales of primary agricultural products and other domestic trade, import and export of goods and technology, research and development and sales of computer hardware, and sales of pre-packaged food."
Using network buzz words as the name of companies is not new.
On August 8, Chinese swimmer Fu Yuanhui, after she qualified for the women's 100m backstroke final, said during an interview with China Central Television: "I have used all my prehistoric power to swim", alluding to the fact that she had given every effort in the race.
The phrase "prehistoric power" became widely popular and was registered as a trademark by a citizen in Baoding, North China's Hebei province, two days later.
The trademark covers several categories such as functional drinks, canned fruit, gym equipment and music and entertainment programs.
According to incomplete statistics, nearly 30 companies have registered the phrase "prehistoric power" as their names.