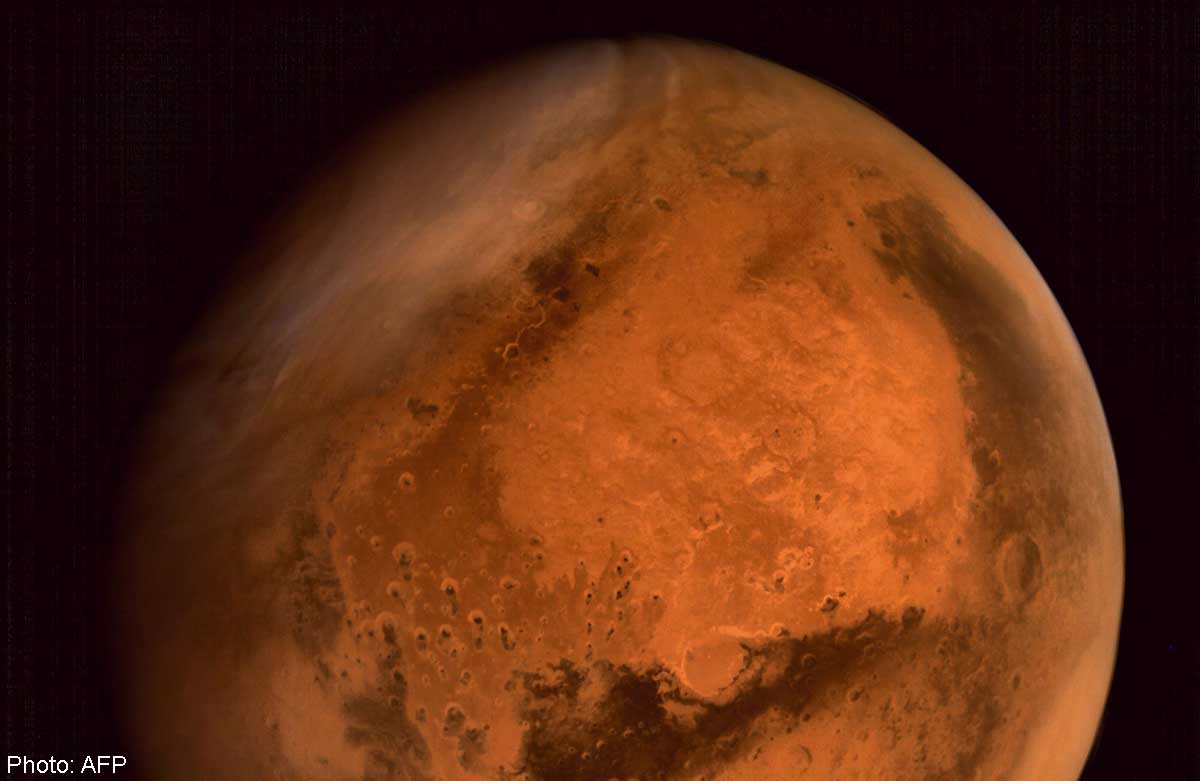 Radio telescopes on Earth will beam 90,000 messages to Mars on Friday to commemorate the launch 50 years ago of the first robotic probe to visit the planet.
A US space funding company called Uwingu organised the extraterrestrial shout-out to mark the 50th anniversary of NASA's Mariner 4 mission and to raise funds for its other projects.
Uwingu's "Beam Me To Mars" initiative invited interested participants to send digital radio-wave transmissions of their names, messages and pictures to Mars for fees ranging from US$5 (S$6.49) to US$99.
The effort attracted several celebrities including actor and comedian Seth Green and actor George Takei, who portrayed Mr. Sulu on the television series "Star Trek." The transmission is scheduled to begin just after 3pm EST/2000 GMT on Friday. Traveling at the speed of light, the messages will take 15 minutes to reach Mars. The entire transmission will be repeated twice.
While there is no one on Mars to answer the call, project organizers say that is beside the point.
Copies of the messages will be delivered to Congress, to NASA headquarters in Washington, and the United Nations in New York as a show of support for space exploration. "Though no one is on Mars yet to receive the messages, here on Earth people will hear them loud and clear," Uwingu wrote on the project website.
Uwingu, pronounced "oo-wing-goo" which means "sky" in Swahili, is a privately owned company that raises money to fund space research and educational outreach projects.
Since Mariner 4's successful flyby of Mars, returning the first pictures of the planet's surface, more than 20 other spacecraft have successfully visited, orbited or landed on the planet's surface.
NASA currently has three orbiters and two rovers working on Mars, and the European Space Agency and India each have one Mars orbiter.
The long-term goal of the US space programme is to land astronauts on the Red Planet.