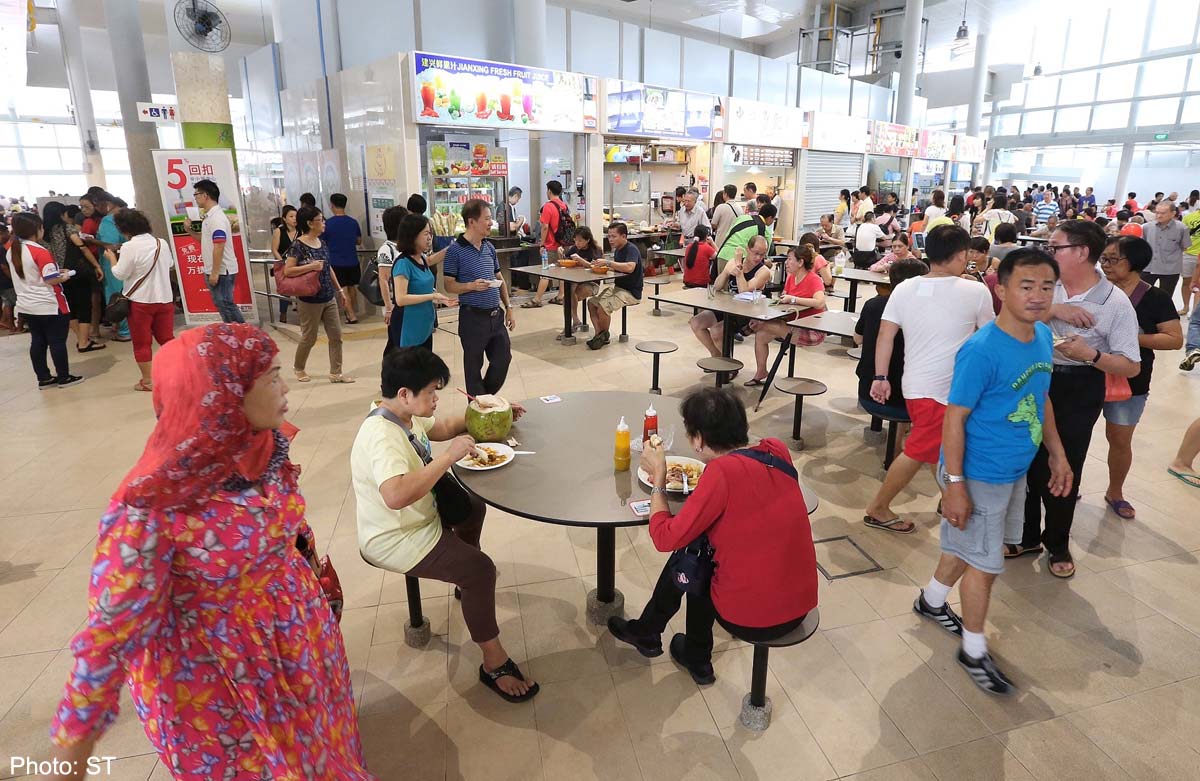 The more often you eat out, the higher your chances are of developing high blood pressure.
This is one of the findings from a study of 500 local university students by researchers from the Duke-NUS Graduate Medical School.
More than a quarter of the participants were found to have slightly higher blood pressure levels than usual, which is known as pre-hypertension.
This is because food cooked outside is often higher in fat and salt, said Professor Tazeen Jafar, who led the study.
Nearly 40 per cent of the group said they ate more than 12 meals away from home every week.
Prof Jafar added that people who eat meals outside also tend to eat fewer fruit and vegetables.
In addition, the researchers found that every extra meal eaten outside the home raised the odds of getting pre-hypertension by 6 per cent.
Prof Jafar, who is from the health services and systems programme, said the findings were "alarming", considering that the participants were mostly quite young.
"Most of them had no idea that they had pre-hypertension."
The students surveyed were aged between 18 and 40 years; six in 10 were below 24.
Nearly half of the men surveyed had pre-hypertension, compared with 9 per cent for women.
Having high blood pressure can put one at risk of cardiovascular problems such as strokes and heart attacks.
In 2013, nearly one in three deaths here was due to cardiovascular disease, making it the second-most-common cause of death, behind only cancer.
Undergraduates to whom The Straits Times spoke said they eat out frequently, but they exercise regularly and try to stick to a balanced diet.
"My family doesn't cook very much, so I've been eating out a lot for many years," said undergraduate Nadia Cheah, 21, who currently lives on campus.
"In general, I try to avoid salty or fried stuff."
Said 22-year-old Nathan Ong: "I eat out almost every day, but I try to eat clean (by eating more vegetables)." He exercises three to four times a week.
"The important thing is taking preventive steps," said Prof Jafar, stressing the value of being physically active and eating healthy food. "Behaviours that people adopt early in life tend to continue as they become adults."
linettel@sph.com.sg
This article was first published on April 11, 2015. Get a copy of The Straits Times or go to straitstimes.com for more stories.