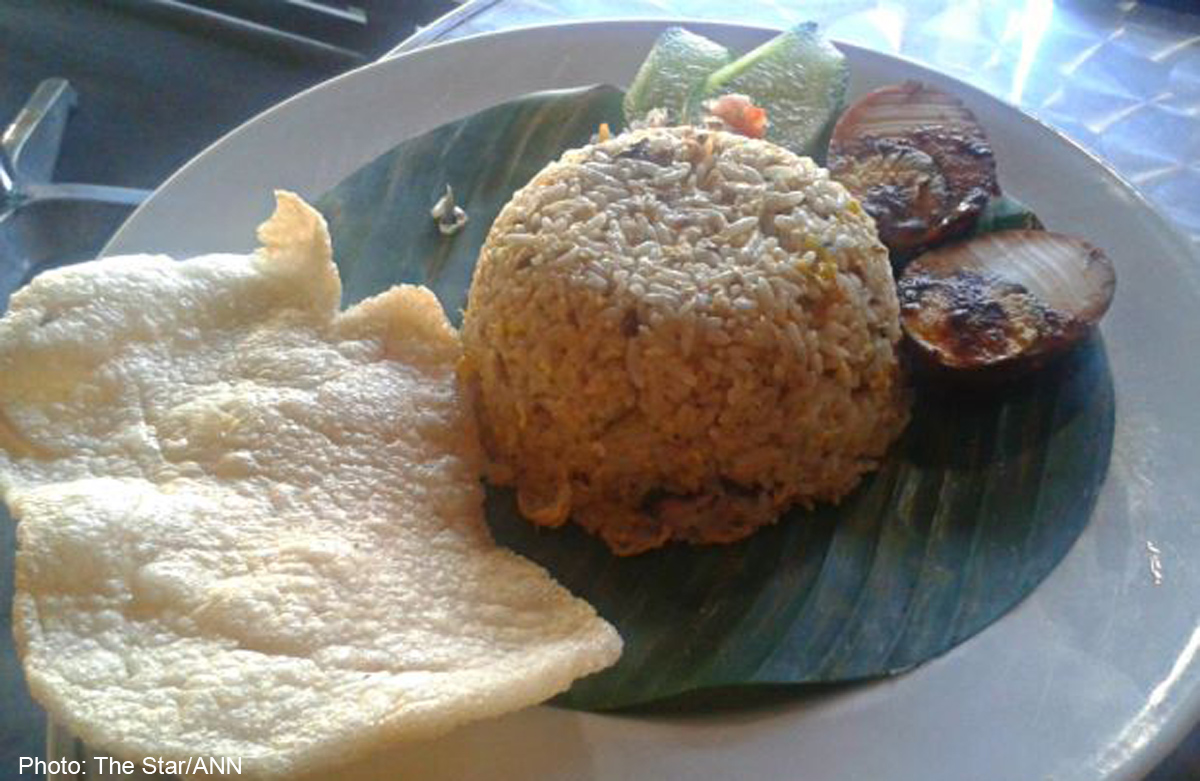 Pleasantly surprised by delicious Betutu Chicken Fried Rice in a touristy spot.
There's stiff competition between cafes and restaurants in Bali and they're constantly looking for ways to get patrons into their premises. Nearly every eatery along the tourist-filled streets touts its ability to walk the delicate line between being authentically local and not too foreign to the foreigners.
I chanced upon Cafe Seminyak while exploring the town of Kabupaten Badung and wanting to check out a supermarket (that was not a convenience store). I went into the establishment knowing two things - I was hungry and that it was a touristy spot.
The size of the place is modest and tables are pushed close to each other. I sat near a section of the restaurant that was made into a standalone bakery.
I ordered Betutu Chicken Fried Rice (Rp69,000 or S$7.44), half-hoping to see a fowl dressed in a frilly ballerina costume on a plate. What arrived was fried rice with roast chicken shreds cooked with spices and an egg thrown in at the end. The rice was more compact than what I was used to but the flavours were delightful.
The betutu spices paired well with the rice and the generous amount of shredded chicken added texture to the plate. Served on the side were two halved eggs, hard-boiled in betutu sauce, and prawn crackers.
The dish also comes with sambal matah (raw sambal of coarsely chopped shallots and chillies) that looks a little like cincalok. The sambal really packed a punch, adding heat and acidity to the rice - my iced tea just couldn't keep up.
Cafe Seminyak's has a slightly bohemian character, with French posters painted on wood. It is also faithfully Balinese, with traditional decor elements hanging overhead. Certainly, this place has found the right combo to attract the passing tourist and I am glad I stopped here for lunch.
Cafe Seminyak Jl. Raya Seminyak Kuta, Kabupaten Badung Bali 80361 Indonesia Tel: +62 361 736967 www.cafeseminyak.com
Non-halal Parking: Challenging, unless you are on a motorbike Value: Good