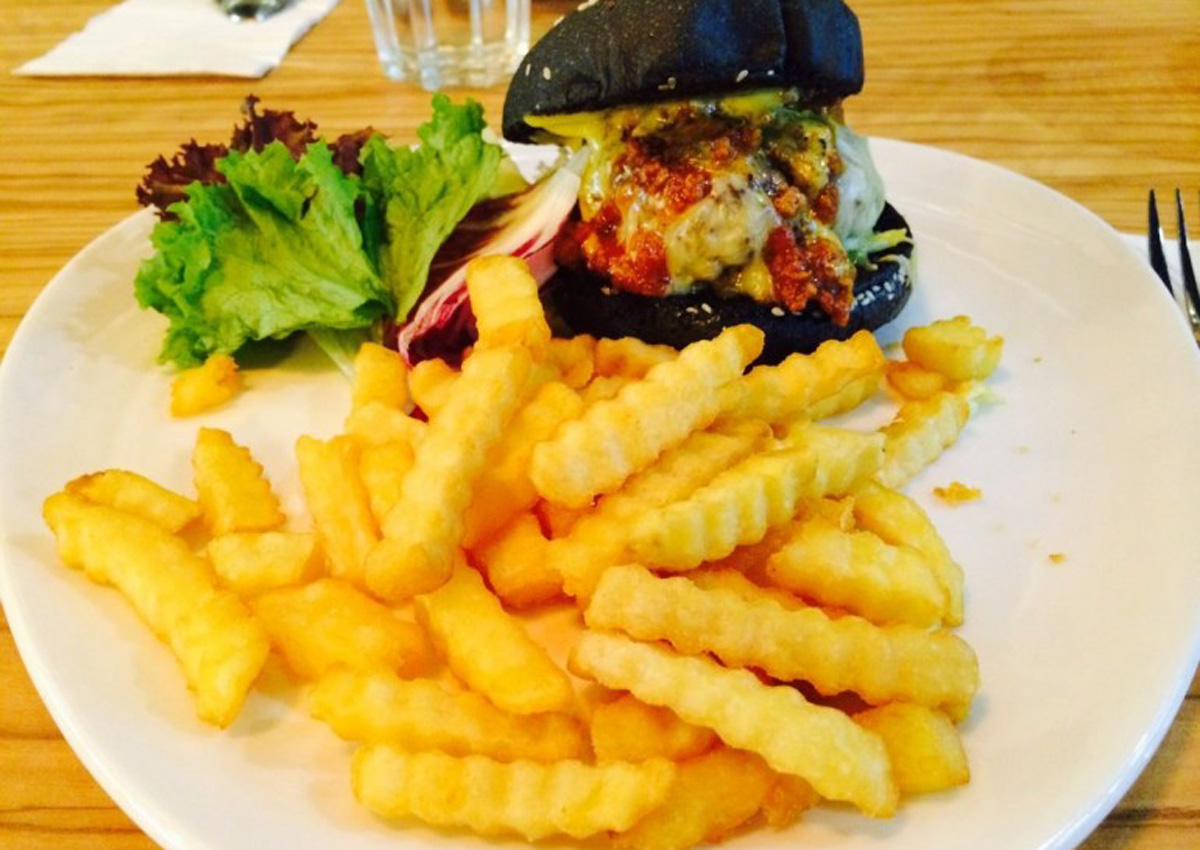 Burger outlets seem to sprouting up everywhere. Some make the cut; others, not quite.
A friend of mine, from overseas, was amused at the thought that Malaysians would consume burgers as the main item for dinner.
Anyway, my teenagers and I were at Sunway Pyramid mall just the other day. After a bit of shopping, our tummies were rumbling; it was only about noon but a slightly early lunch was fine.
They suggested Hungry Bunch, where they had eaten just the day before, when they were at the mall to catch a movie. They liked the food there, and were given a voucher too (too bad we forgot to bring it along).
The ambience was warm and inviting, and the staff who seated us was all smiles.
The menu is quite extensive, and they have set lunches on weekdays.
My son ordered the Aglio Olio set lunch (RM15 (S$5.40)) that came with a glass of iced lemon tea and a serving of mushroom soup ("It's handmade, and not from cans," said the waiter). Yes, we could taste that - it was thicker and richer and had more mushroom bits. The pasta was cooked with beef rashers and chilli flakes. It was delicious but a tad spicy!
He also had Trio Cheese Omelette (RM9) - containing Parmesan, Cheddar and Mozzarella - served with salad and baked beans in tomato sauce. So rich. Every mouthful was heavenly.
Not particularly hungry, my girl had something light from the breakfast/brunch selection: Eggs Benedict with beef rashers on toast and drizzled with sweet mustard sauce (RM12). She found it appetising enough although the toast (just normal white bread) was a bit dry.
The very description of their signature burger - THB Burger (RM18) - got my attention. I'll have that, I decided, and am glad I did. The beef patties were, oh, so juicy and tender, with melted cheddar cheese and beef Bolognese sauce dripping down the side.
I loved it from the first bite. It was served with salad and fries. The burger itself was smaller than expected but, on the whole, the food was visually appealing and tasted great.
We would go there again, and this time, we must remember to bring along the vouchers.