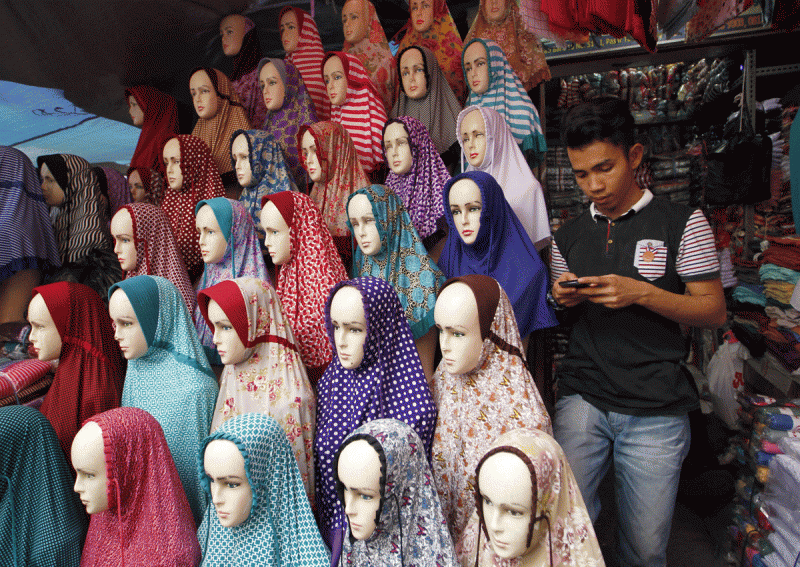 The global economic malaise continues to cast a long shadow over South-east Asian economies even though Indonesia, in particular, did reasonably well last year.
The latest data reflects the toll on the region's countries by the entrenched equity rout and commodity price slump.
Economists are taking a cautious view of the Year of the Monkey in the wake of official figures from Indonesia, Malaysia and Thailand.
Growth figures for 2015 in Indonesia, South-east Asia's biggest economy, released yesterday, actually surpassed analysts' estimates. But the same analysts are far more conservative over the outlook for 2016.
Indonesia's economy grew 5.04 per cent in the fourth quarter from a year earlier, according to government data, while the economy grew 4.79 per cent for all of 2015.
The data suggests that President Joko Widodo's efforts to unclog much-needed infrastructure investment are finally showing results.
"Some of the strength in investment in the fourth quarter probably reflects last-ditch efforts by the government to try to attain disbursement targets," HSBC economist Su Sian Lim said in a note.
But she added that until an infrastructure plan is effectively implemented, growth for 2016 will likely remain below 5 per cent.
That is below the target of 5.3 per cent set by Indonesia's Finance Ministry on the back of higher government spending and looser monetary policy at Bank Indonesia.
Other economists also had similar views, given the global gloom.
"Our expectation is for growth to clock 5.1 per cent" for the Year of the Monkey because of global factors, OCBC economist Wellian Wiranto wrote in a note, while UOB economist Ho Woei Chen forecast 5 per cent growth.
Numbers emerging from Malaysia, the region's third-largest economy, were far from upbeat too. Although the country has yet to release its growth figures, trade data yesterday showed far slower expansion in December on continued weak global demand for its commodities, most notably oil. China's slowdown also took a heavy toll, given that it is Malaysia's biggest trade partner.
December export growth eased to 1.4 per cent from a year earlier and down from 6.3 per cent in November. The full-year figure stood at 1.9 per cent. Imports in December grew 3.2 per cent, down from 9.1 per cent in November. Total trade grew 2.2 per cent from a year earlier to RM128.61 billion (S$43.5 billion).
Bank Negara has said growth will moderate this year and is confident domestic demand will continue to drive growth, buffering some of the impact from low commodity prices.
But economists expect more policy support to counter weak exports. "We still expect Bank Negara Malaysia to keep the policy rate unchanged this year, although we acknowledge the risk of further cuts to the statutory requirement ratio," Nomura said in a note.
Meanwhile, weak global demand also compelled Thailand to keep its key interest rate unchanged at 1.5 per cent for a sixth straight meeting last Wednesday as the government ramped up spending.
Official figures are yet to be released, but the Bank of Thailand said in a statement the economy gradually recovered, given heavy public expenditure, improving tourist arrivals and private consumption.
In the Philippines, which also has not released growth figures, the central bank said yesterday it will closely watch global growth and volatility in financial and commodity markets to see if a change in monetary policy is needed. The central bank will meet for the first time this year on Feb 11 to review policy.
rupsk@sph.com.sg

This article was first published on February 6, 2016.
Get a copy of The Straits Times or go to straitstimes.com for more stories.