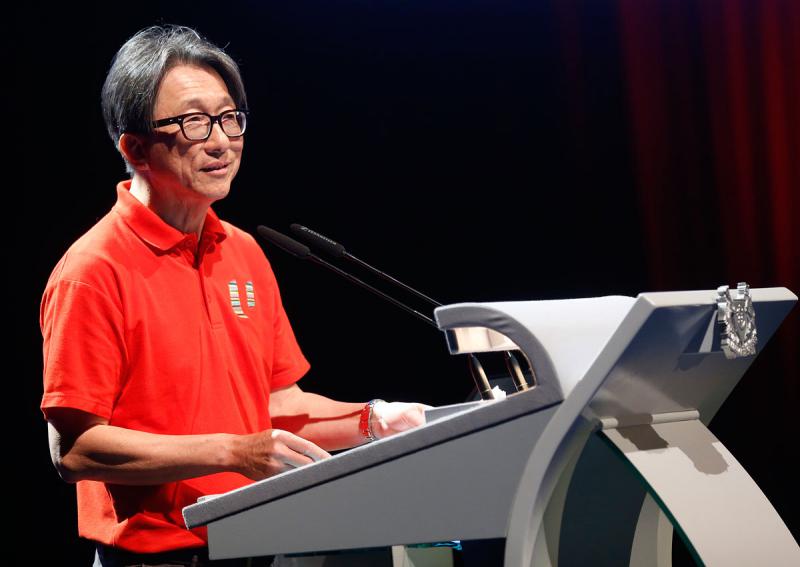 ASSESSMENTS of applications for Employment Pass will soon be expanded to take in three "company-related" factors, including the strength of the Singaporean Core in the company applying for the pass, Manpower Minister Lim Swee Say said on Friday.
Speaking in Parliament during the Budget debate on the expenditure plans for the Ministry of Manpower (MOM), he said that the majority of companies in any given industry have a healthy Singaporean Core, but that there are "outliers" weaker than the industry norm in this area.
He said that after considering the proportion of Singaporeans hired by the company, the next question would be whether it has a firm commitment to nurture and boost the Singaporean Core for the future.
A company that doesn't fare well in the above two areas in this assessment, to be done by the Tripartite Alliance for Fair Employment Practices (Tafep), is what Mr Lim calls a "double weak" company.
Finally, in consultation with relevant economic agencies, the Ministry of Manpower will consider how relevant the company is to Singapore's economy and society, that is, would Singapore be affected much if the company were not here.
"If the answer is 'not much', then these are what we call 'triple weak' companies," he said.
They will be put on the watchlist. Their work pass privileges could be suspended; specifically, their applications for Employment Passes or requests for renewal of these passes will be affected.
Tafep has already served notice on 100 companies, said Mr Lim.
"Curtailment of work pass privileges will have serious consequences on their continued operation and growth in Singapore," he said. "We hope they will take corrective action."
He added that the government is doing this "not because we are anti-foreigner, but because (these companies') behaviour has added to the deepening of the 'local-foreign divide' in our Singapore workforce".
And this will eventually weaken Singapore's overall competitiveness, he said.
Currently, applications for the Employment Pass are based mainly on "individual-related" criteria such as the qualifications, experience and salary of the foreign-worker candidate.
Mr Lim noted that Singapore's workforce is made up of two-thirds locals and one-third foreigners, but said both must work together as one to attract better investments and to create better jobs.
"Having foreign manpower as part of our Singapore workforce is a plus for us," he said. "This is not because Singaporeans are not good, but because we simply do not have enough in number, readiness and diversity of capability."
Strengthening the Singapore workforce is only one of the three main thrusts of the MOM's labour policies.
The other two are supporting industry transformation so that Singapore can become more manpower-lean and productive, and building a strong Singaporean core.
Mr Lim said Singapore has to go lean on manpower because both the growth in local and the foreign worforce here will drop by more than half.
"This is of great concern to MOM because if we fail to do so, manpower will become the bottleneck of (economic) growth," he said.
His ministry is putting special focus on helping small and medium-sized enterprises (SMEs) - which employ two-thirds of the workforce - to make the transformation. "The economy can't be manpower lean, productive and innovative if our SMEs are not."
In particular, it is ramping up the Lean Enterprise Development Scheme, which is a multi-agency support programme that provides grants to boost capability and capacity as well as short-term manpower flexibility.
In building a strong Singaporean Core, MOM has launched sectoral manpower plans to create jobs and develop skills of the future to support the growth of future industry.
"We help our people to upskill and reskill," Mr Lim said. "We build a strong Singaporean Core in all major sectors."
peckming@sph.com.sg

This article was first published on April 9, 2016.
Get The Business Times for more stories.