Hong Kong action superstar Donnie Yen Ji-dan is revered globally for his martial arts prowess in films such as the Ip Man series and Rogue One: A Star Wars Story . But you might never have pictured him as a skilful pianist.
As the martial artist turns 56 years old, let's look at 10 things about him you may not have been aware of.
1. Yen made it a point to change his nationality back to Chinese
Born in Guangzhou, China on July 27, 1963, Yen emigrated to the United States with his family at the age of 11 and gained US citizenship. But he changed his nationality back to Chinese (Hong Kong) in 2009.
"Since I was very young, I have known there is Chinese blood flowing in my body," he once explained. "I need a sense of belonging. I am now a 100 per cent Chinese."
2. Yen's mother is also a martial arts master
Yen's mother, Bow-sim Mark, is a famous martial arts grandmaster, specialising in tai chi and Fu-style wudangquan. She won a gold medal at the first International Tournament of Tai Chi in Wuhan City in 1984.
Mark founded the Chinese Wushu Research Institute in 1976. She used to teach Chinese Wushu at Boston University and Harvard University.
Yen began learning martial arts from his mother at a young age. His red-tasselled spear skills shown in the film Hero (2002) were taught by his mother.
"Mother's students are all over the world. I always regard my mother as my idol and she is also my pride," Yen said in an interview.
3. Yen and Jet Li were classmates
While in the US, Yen became interested in free sparring after watching Bruce Lee. But Yen's mother was not happy with him getting involved in the practice, so she sent Yen to Beijing Shichahai Sports School in 1978 to train with the Beijing wushu team.
Later, Jet Li Lianjie joined the school, and both Yen and Li learned under the renowned trainer Wu Bin.
Yen achieved a sixth-degree black belt in taekwondo at the school.
4. Yen plays the piano really well
Yen is also skilled in playing the piano. "I am happy to let the audience know Donnie Yen cannot only fight fiercely but also play Chopin," he once said.
Yen's father, Klyster Yen, is a violinist and also good at playing the erhu, a two-stringed Chinese fiddle.
Influenced by his father, the young Yen played the piano from a very young age and eventually got to grade 8 in the ABRSM (Associated Board of the Royal Schools of Music) piano exams.
In Legend of the Fist: The Return of Chen Zhen (2010), Yen (playing Chen Zhen) plays the piano piece The Internationale in front of Japanese invaders in a Chinese nightclub.
Yen also played piano accompaniment for the Chinese version of the official theme song to Rogue One: A Star Wars Story, in which he played one of the main characters.
At the 20th anniversary celebration of Hong Kong's return to China in 2017, Yen played the piano piece Yellow River with pianist Lang Lang.
He remembers how his parents drove him to excel as a child, often painfully.
"If I didn't practise the piano, my dad would hit me with a stick when he came back home," he said. "If I didn't practise martial arts, my mother would also hit me with a wooden stick."
5. Yen dances break-dance and Latin
Yen first showed his dancing skills in his early film, Mismatched Couples (1985), when his character starts a break-dance competition with his love rival.
Yen also dances the rumba with Shu Qi in Legend of the Fist: The Return of Chen Zhen. In Ip Man 3 (2015), Yen dances cha cha with Lynn Xiong Dailin, who plays Ip's wife.
He once revealed in an interview that he signed up for 10 Latin dance lessons to help chase his now-wife, Cecilia Wang Shishi, but it only took three lessons to win her love. Both of them rushed to get married in Toronto, Canada, paying no heed to the remaining seven lessons.
6. Yen loves wearing sunglasses
Yen is a collector of sunglasses. He is seen with his sunglasses in films such as Legend of the Fist: The Return of Chen Zhen, Chasing the Dragon (2017), xXx: Return of Xander Cage (2017) and Big Brother (2018).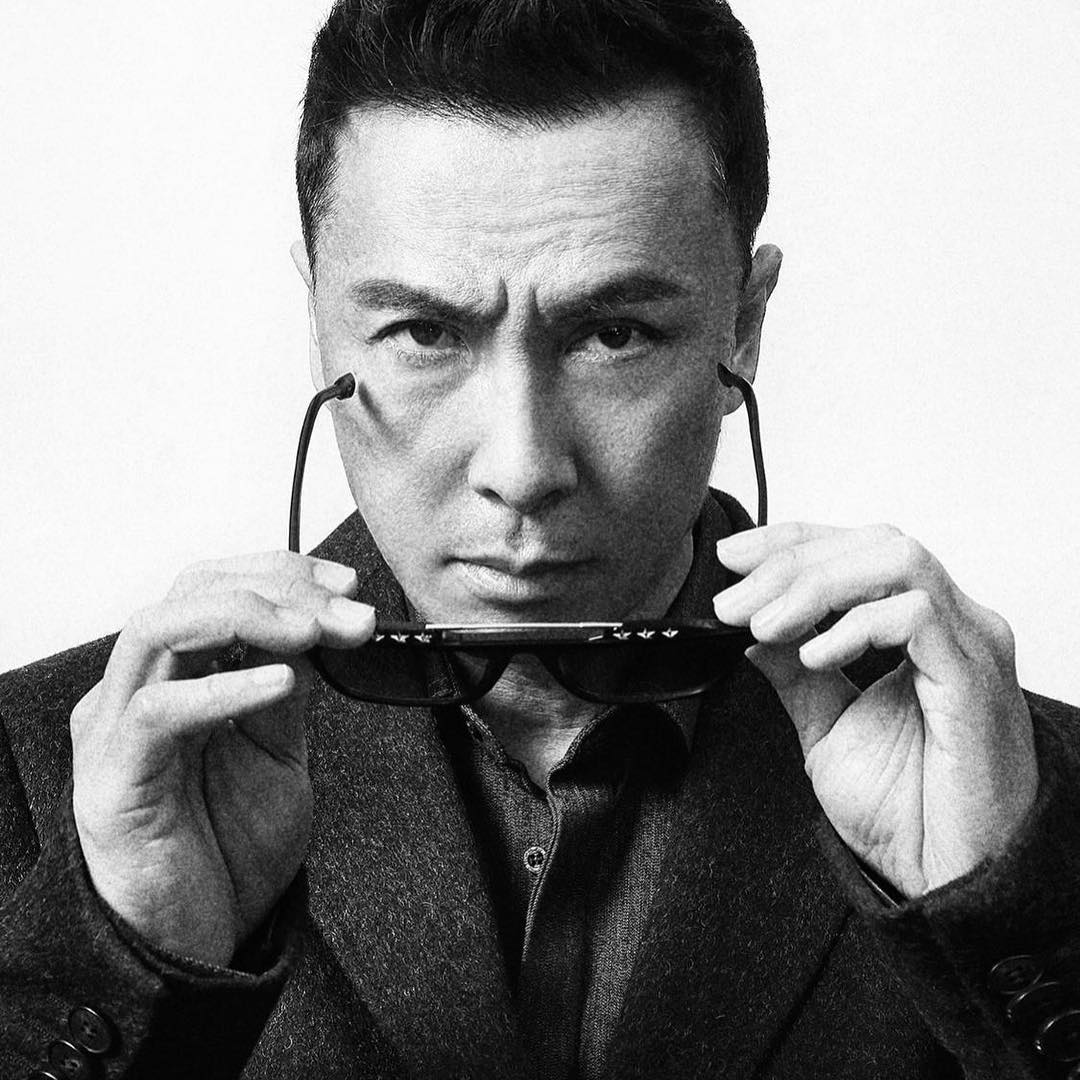 When he was a child, Yen imitated his idol Bruce Lee in wearing sunglasses.
"I went to school wearing the same clothes and sunglasses as Bruce Lee. Everyone knew I could do martial arts, so they didn't bully me," he said, explaining that Chinese students in the United States were discriminated against and were frequent victims of school violence.
Yen even designed a series of limited-edition sunglasses called DonniEYE in 2018, cooperating with sunglasses brand Zupa Ztar and couture brand On Aura Tout Vu.
7. Yen has written an autobiography
Yen used to write a column for Hong Kong's East Week magazine. In 2010, all those pieces were collected into an autobiography called Ask a Loyal Heart, detailing his experiences from childhood and friendship to romance.
Through this book, fans may find a different side of Yen. The book is printed in colour and costs HK$68 (S$11.90).
8. Yen injured himself when playing Crippled Ho
Yen needed surgery after playing the legendary criminal Crippled Ho in Chasing the Dragon.
After years of filming martial arts films, the actor's toes had developed a number of problems. When playing Crippled Ho, he did a scene where he limped along a road, pressing his toes hard into the ground.
He ended up severely aggravating his old toe injuries. After filming, he had to have surgery and used crutches for four months.
9. Yen only had HK$100 at his poorest time
Yen was not always financially secure. Because of a lack of sponsorship, he spent all his savings on Ballistic Kiss (1998), his own directorial effort. He didn't expect the film to perform so poorly at the box office.
"At that time, there was HK$100 in my pocket," Yen said. "I often ate a lunchbox crouched in the roadside, so the producer would treat me with a meal."
10. Yen loves horses
Together with Karson Choi Ka-tsan, Yen bought a horse called Bad Boy in 2016. Born in Australia, Bad Boy won three races for trainer John Moore in 2016.
Yen has been the ambassador for the BMW Hong Kong Derby seven times and has even considered being a jockey. He has ridden horses in many films, such as 14 Blades (2014), Iceman (2014) and Chasing the Dragon.
In Disney's upcoming live-action version of Mulan, he will also ride a horse in his role as Commander Tung, Mulan's teacher.
This article was first published in South China Morning Post.