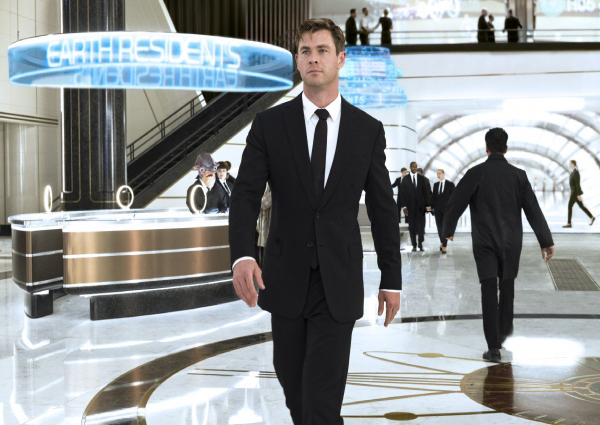 Star power is one of the reasons veganism has exploded in the public consciousness during the past few years.
When American singer Beyonce and her rapper husband Jay-Z announced their "vegan challenge" - whereby they asked fans to go vegan and earn free concert tickets to their shows for life - the concept of veganism was shared with Beyonce's 129 million Instagram fans, sparking much discussion and debate in the comments section.
Many members of the Beyhive immediately swore they would change their meat-eating lifestyles if it meant being able to see this legendary couple perform live indefinitely.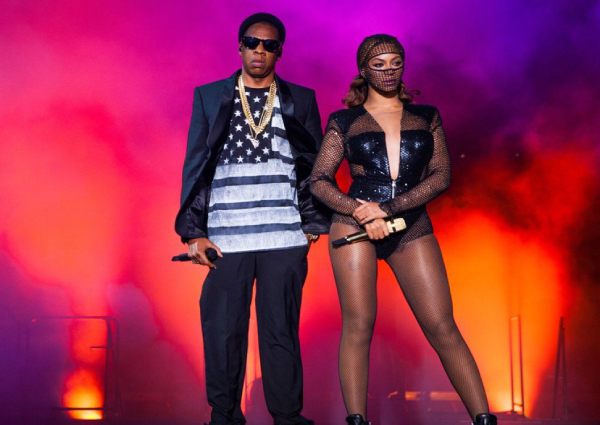 Billie Eilish is another example of a celebrity reaching a wide audience with her stance against the eating of meat.
The American singer-songwriter shared recent footage of an investigation into alleged animal cruelty at Fair Oak Farms, a dairy producer in the US, on her Instagram stories.
She said, "If you can watch the videos that I just posted and not give a **** that it's YOU contributing by LITERALLY EATING the creatures that are being fully tortured for your pleasure, I feel sorry for you."
This blunt message was shared with her almost 30 million followers.
READ ALSO: KFC trialing vegan 'chicken' burger in the UK
But what happens when stars change their vegan tune and go back to eating animal products?
This indeed causes uproar in the vegan community and sometimes a social media flurry. Some celebs can't stick to a vegan lifestyle because they give in to temptation or their work schedules make it hard to commit.
Here's our second round-up up celebrities who've publicly admitted they've changed their minds about veganism.
CHRIS HEMSWORTH
Famous for his stellar body, Australian actor Chris Hemsworth adopted a vegan diet to get in shape for filming the Thor and Avengers movies.
Men's Health magazine last year published a headline saying that Chris' vegan diet is "saving the world".
His younger brother Liam, married to pop star and vocal vegan advocate Miley Cyrus, was reportedly the one who convinced Chris to adopt the new lifestyle.
However, it appears that Chris may not be restricting himself to a purely vegan diet.
According to his personal trainer, Luke Zocchi, while Chris was training he was about 95 per cent vegan. He told Today Extra that Chris was eating a little bit of meat every few days.
A few weeks ago, a YouTube video with Korean Englishman shows Chris trying Korean snacks while in Korea promoting the new Men in Black International movie. In the video, Chris can be seen eating chicken drumsticks and drinking a banana yogurt.
ANNE HATHAWAY
Celebrated actress Anne Hathaway went vegan in 2012 to get into shape for the filming of The Dark Knight Rises, and continued the lifestyle to lose weight for roles like Fantine in Les Miserables.
In the June issue of Tatler, Hathaway reveals that she was offered a piece of salmon during a dinner in Iceland with her husband and her co-star Matt Damon.
She said she ate the fish because she felt awkward, being the only woman and vegan at the table.
Hathaway considers it a positive experience, however, saying, "I had a piece of salmon and my brain felt like a computer rebooting." According to Prevention, she now sticks to a Paleo diet.
Advocates of the Paleo diet reject modern diets that are full of processed foods. They believe that returning to how hunter-gatherers ate may cause fewer health problems.
As an advocate for the vegan cause, it came as a huge shock when Anne revealed her shift away from a plant-based diet. People magazine even shared details about her vegan wedding menu several years ago.
She later said the vegan diet didn't make her feel strong, especially while filming Interstellar where she needed to wear a spacesuit that weighed 40 pounds.
JONATHAN VAN NESS
As the bubbly, over-the-top grooming expert of Netflix's Queer Eye, Jonathan Van Ness is becoming a huge star, helped by the success of his podcast and stand-up comedy tour.
When interviewed on the E! Television show Busy Tonight, Van Ness said that vegans were "amazing" after Busy Philipps' comments that vegans were making huge strides in their bid to save the environment.
Jonathan then revealed his personal story, admitting that he was a "hard core" vegan for four years, before succumbing to temptation and eating a bowl of steamed clams with garlic butter sauce.
He said this led him to a binge-eating frenzy, saying "I wasn't tied down" and claimed that he gained 70 pounds in three months, as a result of numerous lavish meals featuring meat and dairy.
Although it doesn't seem as if Jonathan will return to the vegan trail any time soon, he is reportedly living a healthy lifestyle with regular trips to the ice rink to hone his figure skating skills.
LEA MICHELE
Known for the role of Rachel Berry in Glee, singer-actress Lea Michele is the perfect example of a celebrity that could be described as "veganish" as she admits that her diet changes often. She switches between a vegan, vegetarian, and omni diets so much, that it's difficult for people to keep track.
Featured in several ads for PETA, Michele has been an adamant animal rights supporter, condemning the use of horse-drawn carriages and fur. In 2017, she told Us Weekly "I keep my home completely vegan."
Michele used to regularly post food photos on Instagram, but would often get negative comments from vegans, who would take issue with photos of scrambled egg on toast or a bowl of fresh oysters.
This is probably why she rarely posts food photos these days, preferring to share her healthy lifestyle with gym selfies and glimpses into time at the spa.
WAKA FLOCKA FLAME
American rapper Waka Flocka Flame appeared in a PETA video in 2017, sharing his reasons for going vegan. He blamed a standard American diet for causing him to gain a lot of weight. He said, "I'm trying vegan because I just want to be healthy."
However, a year later he gave an interview to Paper magazine, bashing extreme vegans who feel superior to meat eaters. "I'm not enlightened," he said. "People are really scared of vegans."
The hostility from some vegans is why he ditched his plant-based diet last year.
He now considers himself a "conscious eater," eating what he likes while thinking about what he puts into his mouth.
This article was first published in South China Morning Post.