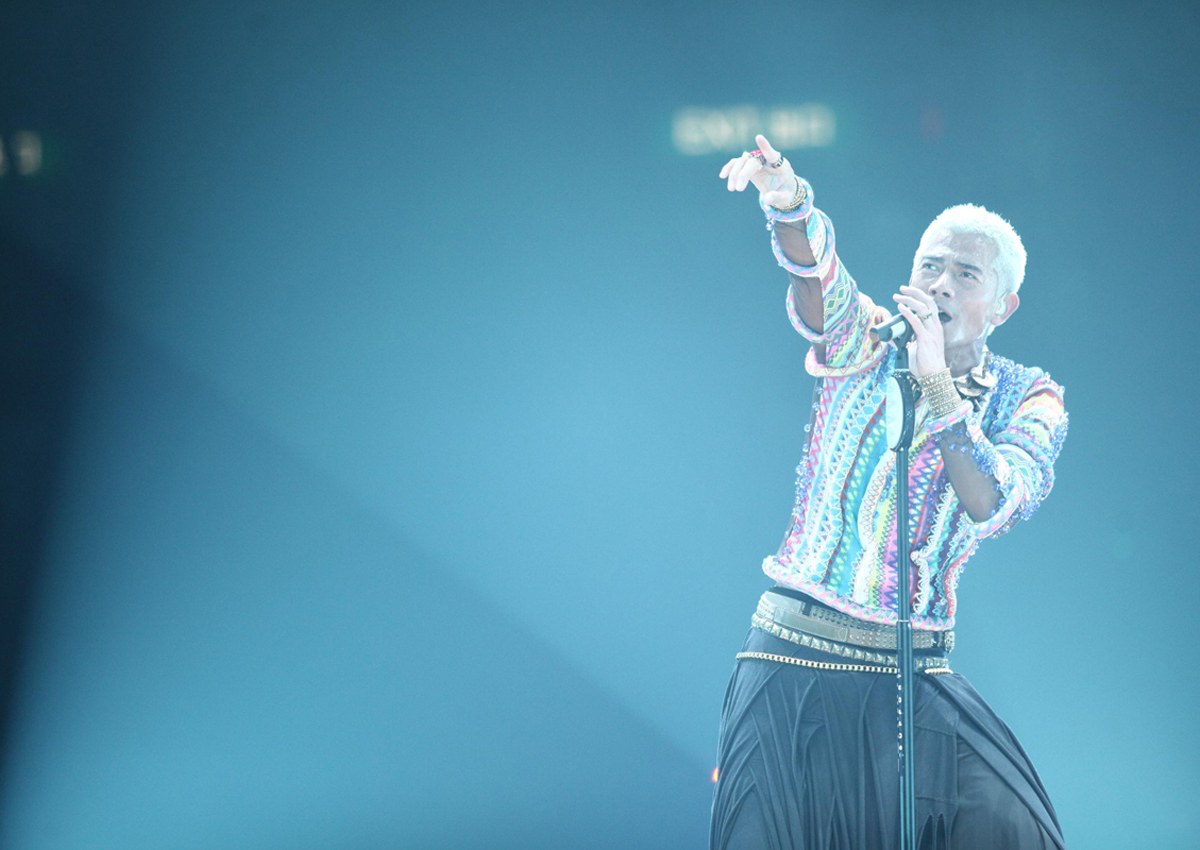 Singer-dancer Aaron Kwok knows how to put on a show.
At the Hong Kong Coliseum in 2004, he wowed with a phalanx of almost 60 dancers, then a record number for the venue. His De Show Reel Live In Concert at the Singapore Indoor Stadium in 2009 was a spectacle that earned a Guinness World Record for largest revolving indoor stage.
What happens when his gig takes place at a cosier venue, though? On Oct 30 and 31 at Marina Bay Sands, where he will be performing, Kwok promises some surprises are in store for fans.
If he cannot knock your socks off with the scale of the production, he will find some other way to impress you.
In an e-mail interview with Life, Kwok, 49, says: "In this upcoming show, we would use some special 3-D effects on this three-sided stage. I think my fans will all be having good fun wearing the 3-D glasses while watching me and my dancers doing some dances under the 3-D effects. I promise it's going to be a spectacular sight."
The Hong Kong Heavenly King is well known for being able to groove to the music and it takes strength and stamina to keep moving over the course of a show. Apart from squeezing out time to exercise daily to keep in shape, he also has to watch his diet.
"I would drink more soup with luo han guo as it helps my voice to stay in shape. Also, I will have more protein in my diet, so I have enough energy to meet the physical demand of touring."
As disciplined as he is, he admits that he has a weakness for spicy food and hotpot meals but adds: "I try to limit myself to only a few times before the concerts."
Kwok broke out in 1990 with a motorcycle commercial in Taiwan and he remains active. In fact, he is prolific - he is shooting three movies this year alone.
One reason for his continued popularity is his ability to successfully venture into different fields, morphing from idol singer to award- winning thespian in films such as family drama After This Our Exile (2006).
He points out pragmatically: "Having more dimensions or layers would help one become an all-round artist, especially when audiences these days want to see different sides to an artist. Also, being versatile means more opportunities to work in this industry."
The longevity is all the more impressive considering that he is not the best of singers, particularly in Mandarin. Life's question on whether he thinks it is harder for a singer of dance songs to be taken seriously was not answered and, in all, he responded to only half the queries posed.
Still, for diehard fans of his music, the wait for new material has been long as his last, primarily Mandarin, album was 2010's Never Ending Love.
Kwok has some good news to share: "The year 2016 would be my 25th anniversary as a singer, so I am preparing to release a new song or a new album with my record company to celebrate such an important moment. So stay tuned. It's on its way."
bchan@sph.com.sg
BOOK IT / AARON KWOK DE SHOWY MASQUERADE WORLD TOUR LIVE IN SINGAPORE 2015
WHERE: Marina Bay Sands, Sands Grand Ballroom
WHEN: Oct 30 & 31, 8pm
ADMISSION: $68 to $480 from www.marinabaysands.com/ ticketing and from Sistic (call 6348-5555 or go to www.sistic.com.sg)

This article was first published on September 23, 2015.
Get a copy of The Straits Times or go to straitstimes.com for more stories.