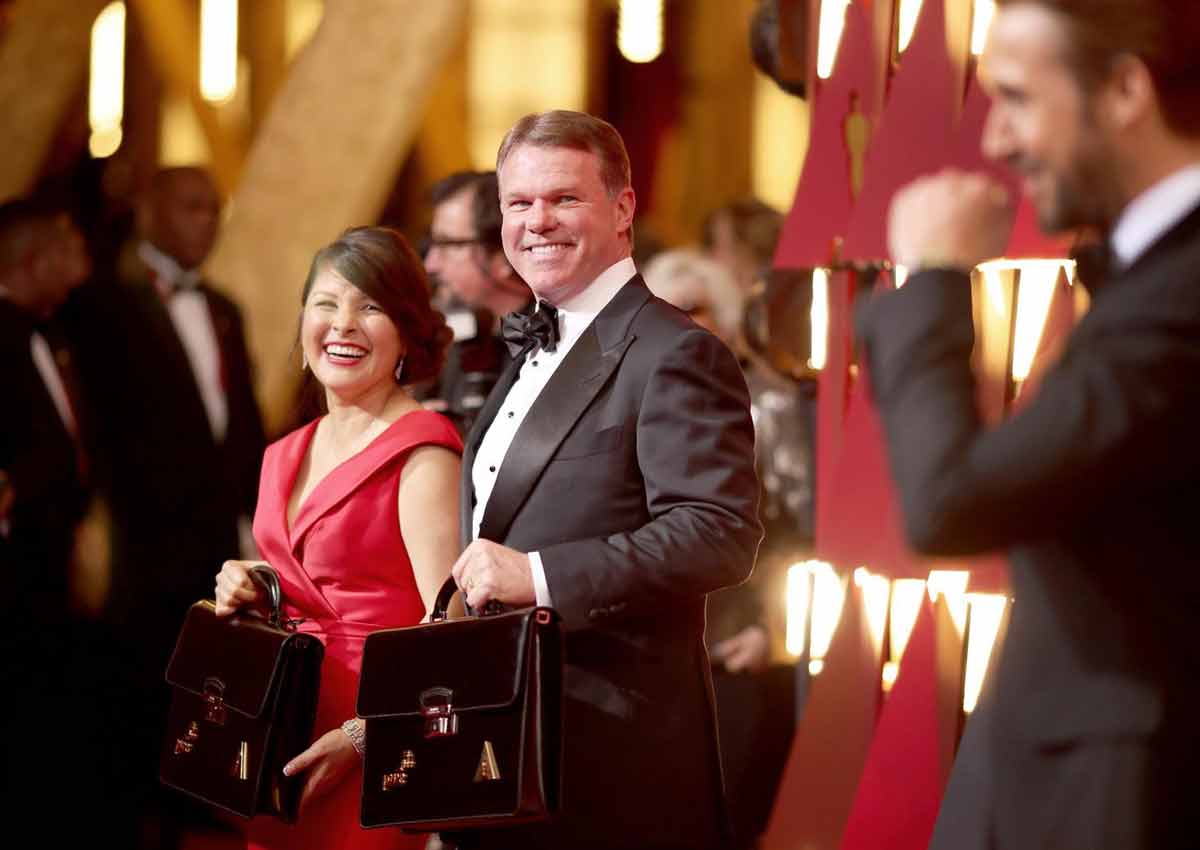 Los Angeles - A partner at PricewaterhouseCoopers has been identified as the culprit for a mixup in the final moments of the Oscars that saw best picture awarded to the wrong movie.
Brian Cullinan handed the wrong envelope to presenters Faye Dunaway and Warren Beatty, leading them to call the evening's top prize for "La La Land" rather than the real winner, "Moonlight," according to reports citing the firm and other unnamed sources.
Cullinan had posted a backstage photo of actress Emma Stone on Twitter just moments before the error, according to several reports, and had reportedly been tweeting frequently all night. By Monday afternoon, the photos had been taken down.
Cullinan, one of two PwC partners charged with holding the envelopes, mistakenly gave Beatty a duplicate copy of Stone's best actress win for "La La Land." The 79-year-old Beatty handed the envelope to Dunaway, his co-star 50 years ago in "Bonnie and Clyde," and she mistakenly blurted out "La La Land."
Two of the musical's producers had already given acceptance speeches by the time the third, Jordan Horowitz, realized the mistake.
Cullinan hasn't spoken openly about the error but PwC was quick to circulate an apology vowing to investigate what had gone wrong.
Read also: 'Moonlight' wins best picture after 'La La Land' mistakenly announced as winner
Cullinan and his colleague Martha Ruiz, who have personally handled the Oscars in recent years, recently explained in an interview that two sets of envelopes are on site during the event.
"We stand on opposite sides of the stage, right off-screen, for the entire evening, and we each hand the respective envelope to the presenter," Cullinan said in the interview published on medium.com.
"It doesn't sound very complicated, but you have to make sure you're giving the presenter the right envelope." After Ruiz furnished presenter Leonardo DiCaprio with Stone's best actress envelope, Cullinan was supposed to ditch his duplicate but mistakenly gave it to Beatty in the place of the best picture envelope.
Tim Ryan, PwC's US chairman, told trade magazine Variety he had spoken at length to Cullinan, who was stage left throughout the evening.
"He is very upset about this mistake. And it is also my mistake, our mistake and we all feel very bad," Ryan was quoted as saying.