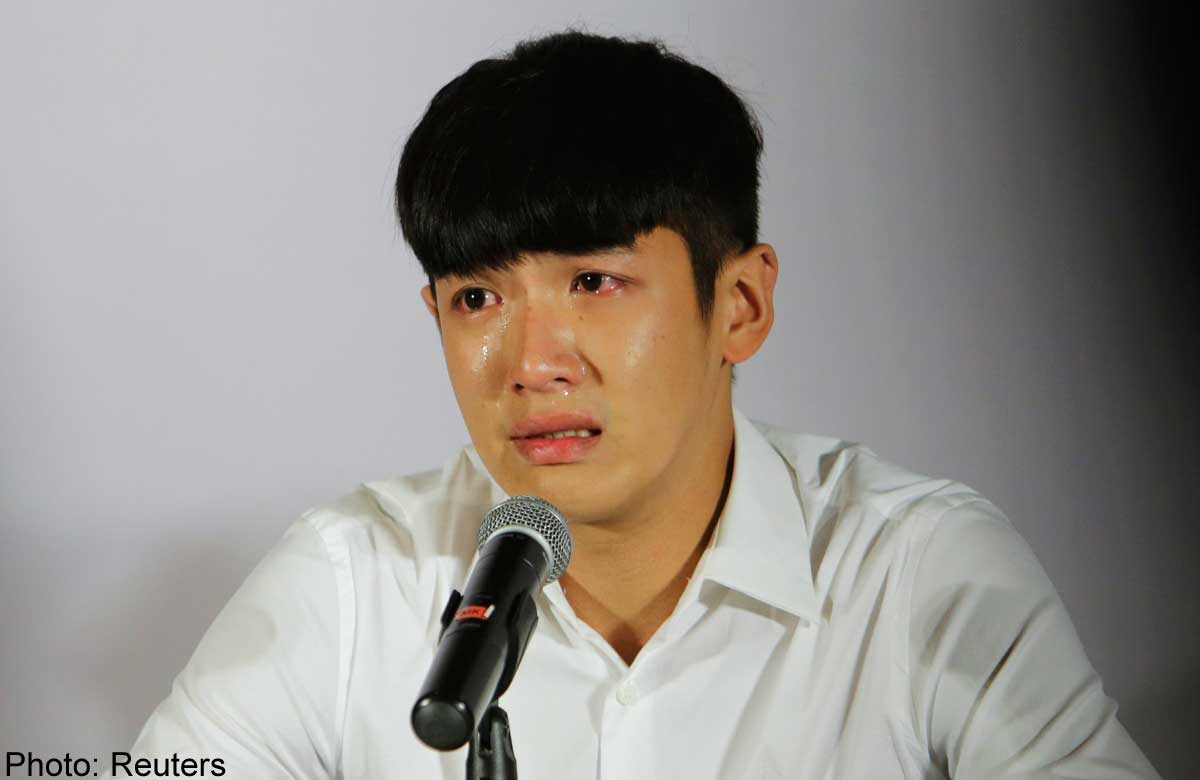 Beijing police said in a Weibo statement that they had released the 23-year-old actor.
It added that he had confessed to having smoked marijuana and promised never to abuse drugs again, the South China Morning Post reported.
Kai Ko and Hong Kong actor Jaycee Chan were among several people arrested at Chan's home for drug-related offences by Beijing police on Aug 14.
Four police cars escorted Ko and his parents to the Regent Beijing hotel, leaving dozens of reporters and fans waiting outside the detention centre disappointed, news portal sina.com reported.
His parents had arrived in China to take him back to Taiwan.
Media Scrum
When they reached the hotel's parking lot, they were met by a media scrum of almost 100 report - ers and camera crew. Ko, wearing a white singlet under a black sweat er, looked frail. He ignored the media and looked down as he tried to make his way past them.
Then he suddenly turned around and glared at them, but was pushed forward by a member of his security team. Ko was quickly ushered into a lift.
Some media reports said Ko was caught on film fighting with reporters. But in a phone interview with Tencent's news portal, Ko's agent denied this had happened.
The agent said Ko's father was prevented from leaving by a cameraman, and Ko merely wanted to help his father out by pulling him away. At a press conference in the afternoon, Ko tearfully apologised for his drug abuse. His family members were also present

This article was first published on August 30, 2014.
Get The New Paper for more stories.