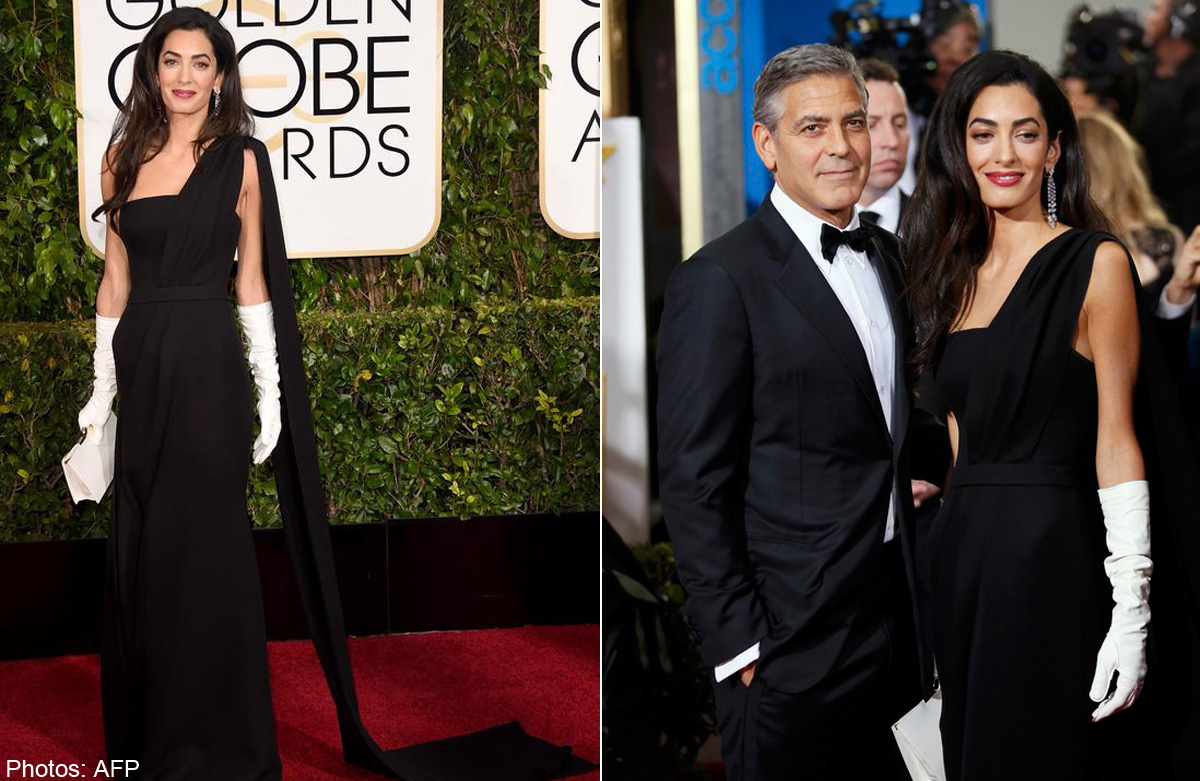 George Clooney's wife, human rights lawyer Amal Alamuddin, made her red carpet debut at the Golden Globe Awards last Sunday.
Being a first-timer at the glitzy ceremony did not spare her from the wrath of E! series Fashion Police as new host Kathy Griffin, who replaces the late Joan Rivers, slammed her outfit, The Washington Post reported.
On the evening, Alamuddin wore a full-length black Dior evening gown, as well as a pair of white gloves.
According to the International Business Times, Griffin said the gloves reminded her of a porn scene "where the guy goes home and there's the naughty dishwasher and she only has the gloves".
Co-host Kelly Osbourne joked that the gloves belonged on a "vet helping a calf be born", to which Griffin added: "Like, she used those bovine insemination gloves to rake through her hair instead of a brush."
At the awards ceremony, the Ocean's Eleven actor paid tribute to his wife when accepting the Cecil B. Demille award. Clooney and Alamuddin exchanged vows in Venice last September.
"It's a humbling thing when you find someone to love," he said in his acceptance speech. "Even better if you've been waiting your whole life and when your whole life is 53 years. Amal, I couldn't be more proud to be your husband."
seanyap@sph.com.sg