Criticism is a given in the performing arts world, however online bullying and abuse is not, and Armeena Khan has had enough of it.
In an Instagram post on Saturday, the Yalghaar star put together a collage of abusive comments and asked her followers why 'Pakistani female actresses are subjected to this poison?' in order to better understand the 'Pakistani mentality'.
Armeena couldn't fathom why people would want to be abusive towards entertainers and noticed from the pool of negative comments she received, that "a lot of these are by females.
Why is that? Why is it that Pakistani females wish to attack Pakistani actresses in such a vicious manner."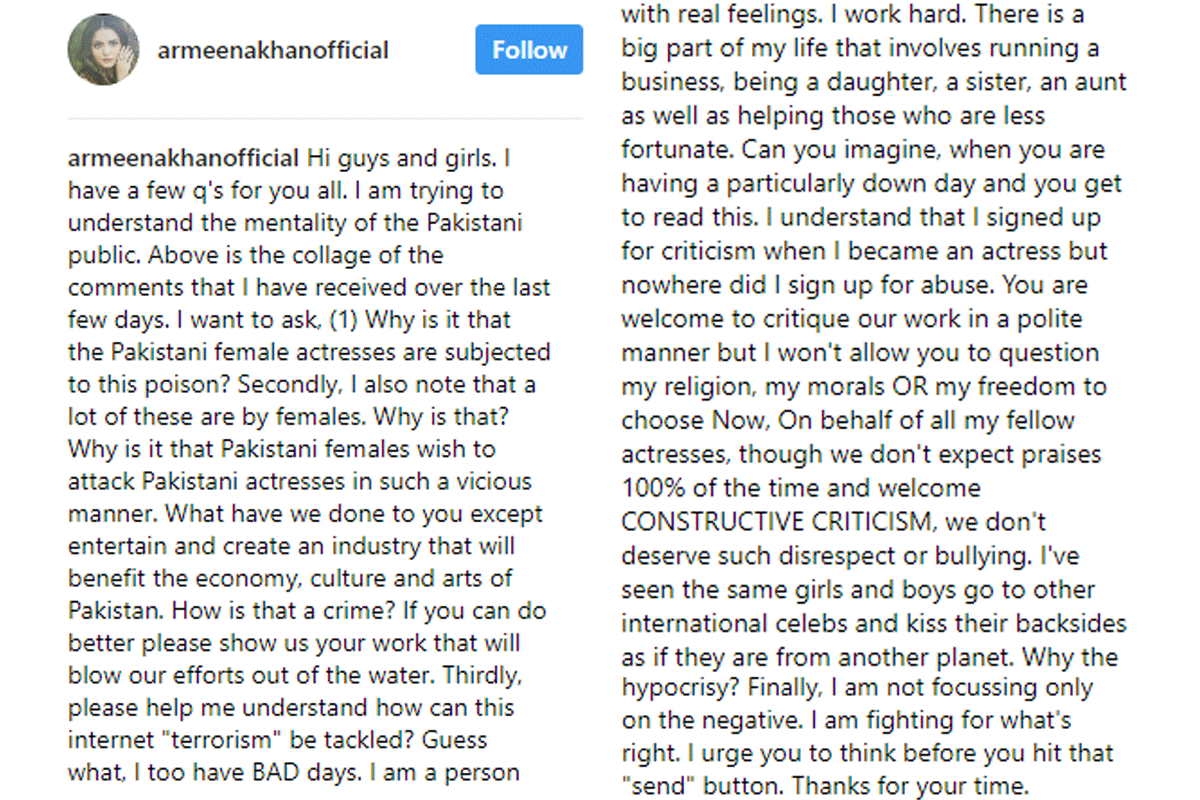 She then highlighted that like the rest of us, our local actresses are also human and don't deserve such abuse and bullying when all they hope to do is entertain their audience.
The actor was open to criticism of her work "in a polite manner, but I won't allow you to question my religion, my morals OR my freedom to choose."
Her post was met with support from fellow Pakistanis who stood by her and thanked her for standing up to the haters.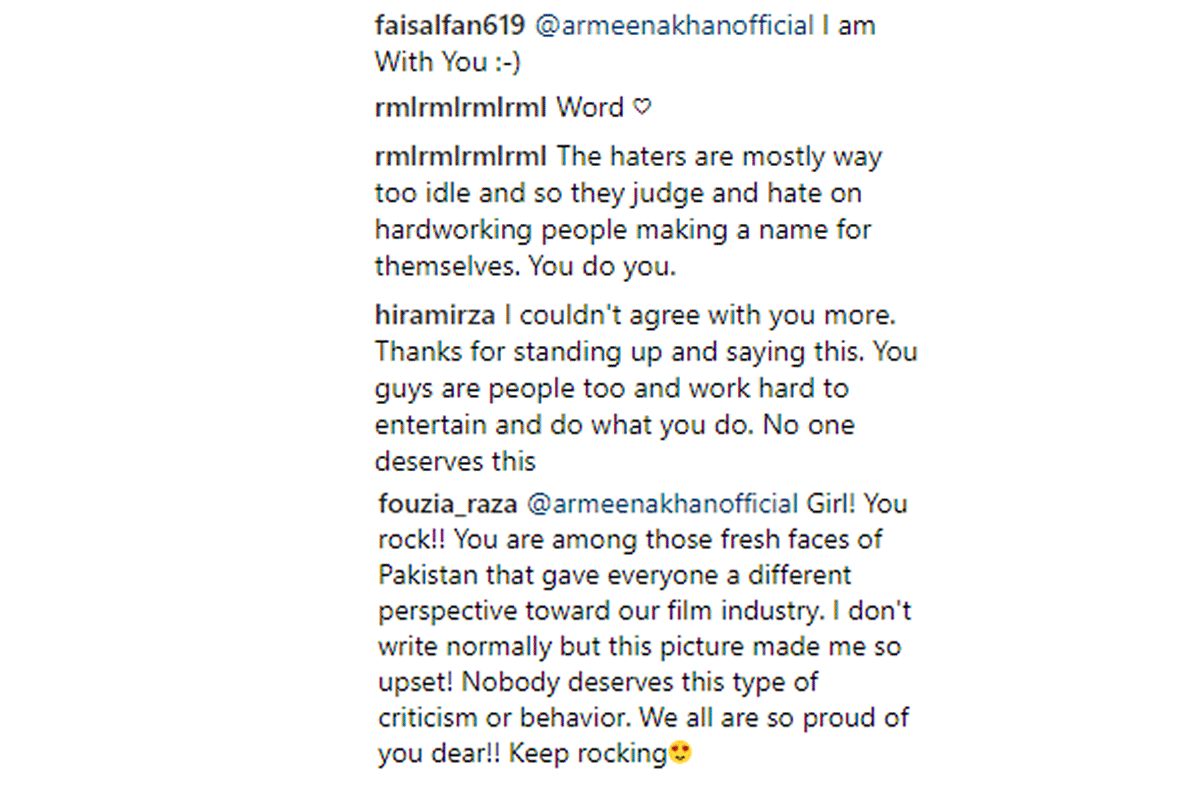 Surprised by all the love, Armeena shared another post on Instagram and thanked her fans, asking them to "raise your voice like you have done for me today" and fight against bullying.
Armeena is not the only female Pakistani star to face bullying, earlier this year Sana Bucha, Hareem Farooq, Urwa Hocane and Mahira Khan were also subject to online abuse.
More power to these women and all the other local actresses who stand up against bullying and refuse to let the haters get to them!