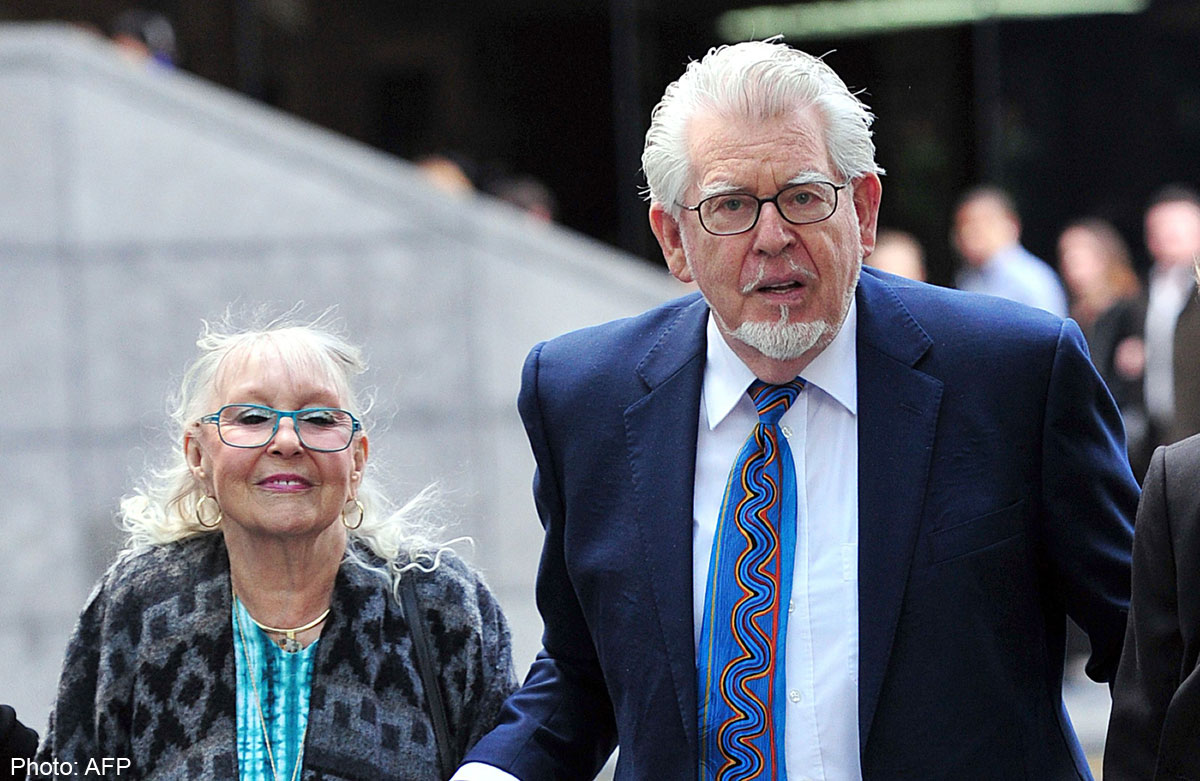 LONDON - Rolf Harris, the veteran Australian artist and entertainer, arrived at a London court on Tuesday ahead of his trial for a string of alleged indecent assaults.
The 84-year-old, who moved to England in 1952 and has been a fixture on British television screens for decades, arrived at Southwark Crown Court with his wife Alwen.
Harris is accused of 12 counts of indecent assault against four girls, the youngest of whom was aged seven or eight and the oldest 19, between 1968 and 1986.
He denies the charges. Jury selection was expected to start later Tuesday, with the prosecution due to open its case later in the week. The trial is expected to last more than six weeks.
Harris is well-known as a painter, entertainer and television presenter in both Britain and his homeland. He painted an 80th birthday portrait of Queen Elizabeth II in 2005, took part in her diamond jubilee celebrations in 2012, and has been honoured by both Britain and Australia.
As a singer, he topped the Australian charts in 1960 with "Tie Me Kangaroo Down, Sport" and the British charts in 1969 with "Two Little Boys".