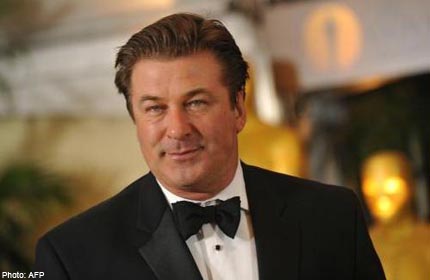 NEW YORK CITY - A Canadian actress accused of stalking American actor Alec Baldwin will go on trial in New York on November 6 on charges that she strenuously denies, a judge decided Tuesday.
Genevieve Sabourin, who has refused offers to settle the charges out of court, says they stem out of an "misunderstanding".
"They have no case," she said Tuesday, insisting again that she did "absolutely not" stalk Baldwin.
Judge Erika Edwards set next month's trial date.
Sabourin was arrested in April 2012 days after showing up at Baldwin's Manhattan apartment when the star of the TV comedy hit series "30 Rock" filed stalking charges.
He accused Sabourin of sending love-struck emails and asking him to marry her.
The actress claims to have had a sexual relationship with Baldwin, having first met him in 2002, and that they had romantic ties afterwards.
Baldwin has admitted to seeing Sabourin again in 2010, but only for dinner.
The judge on Tuesday warned Sabourin that she was still barred from going anywhere near Baldwin, who married second wife Hilaria in 2012. She gave birth to the couple's first child last August.
Prosecutors have twice indicated they would be ready to settle the case if Sabourin pledges not to go within 10 blocks of the home or office of the actor and his wife and to get therapy.
But Sabourin has refused, saying she has no need of treatment.
She has also said that she is homeless and destitute and would be barred from re-entering the United States if she were to plead guilty.
On Tuesday she was wearing a blue dress, which she said cost $17, and black Gucci shoes.