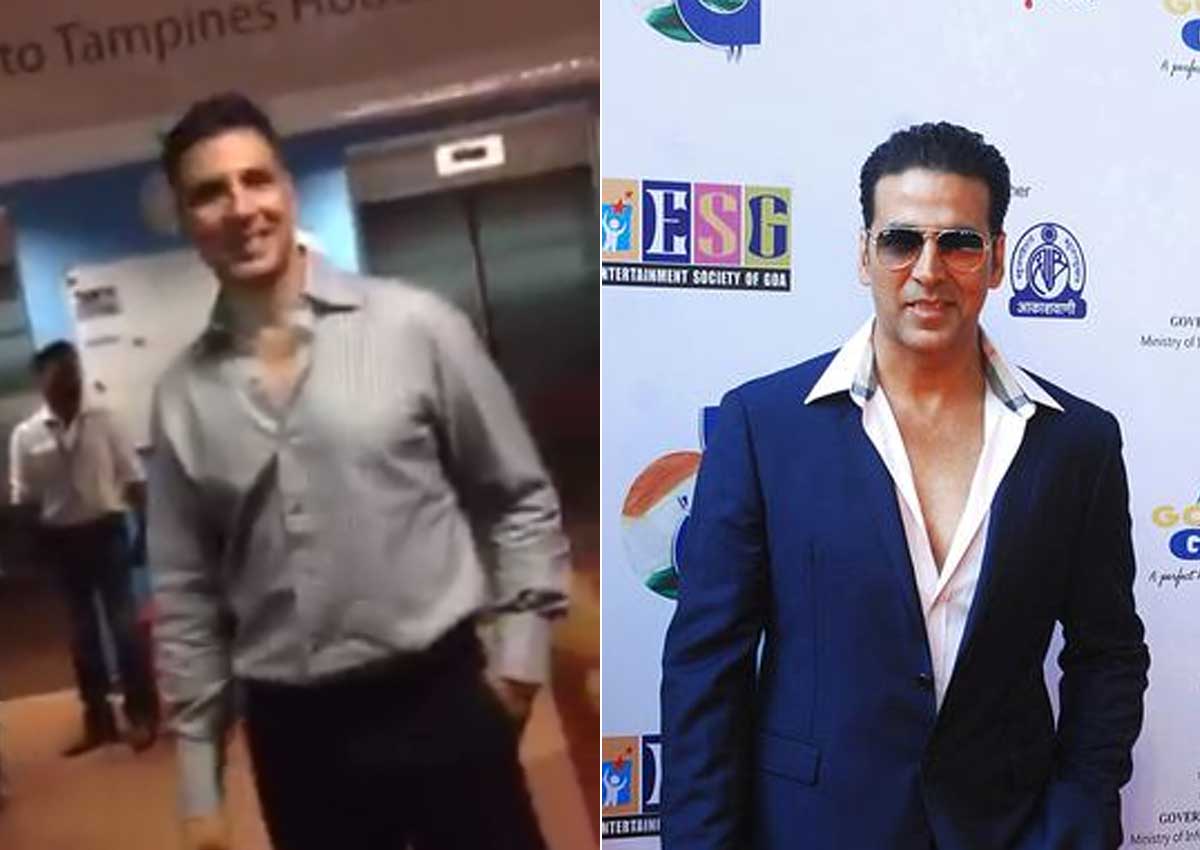 A video circulating on Facebook shows Bollywood star Akshay Kumar enrolling his son, Aarav, into international school United World College of South East Asia (UWCSEA) at Tampines.
In the video, the 48-year-old heartthrob and his entourage can be seen leaving a lift at the school.
As soon as he stepped out of the elevator, fans who were at the school began screaming on the top of their lungs.
Akshay, who was clad in a grey formal top and black pants, then greeted his fans for about a minute before leaving the scene.
Said the netizen who uploaded the video: "Guys keep calm. Akshay Kumar enrolled his son Aarav in UWCSEA Tampines grade 9 programme today. See how the girls are screaming. I would have screamed my vocal cords out too if it was my school."
The video has garnered close to 150,000 views since it was posted yesterday (Apr 21).
Akshay Kumar became a household name in Bollywood after appearing in over a hundred Hindi films since going into acting in 1990.
The celebrity's films have grossed over $400,000,000 in box office collections. He is the first Bollywood star to have achieved such a feat.
In 2015, Akshay was ranked 9th in Forbes's first global list of highest-paid actors in the world.
He currently has 18,994,728 fans on Facebook and 4,000,000 followers on Instagram.

Visit STOMP for more stories.