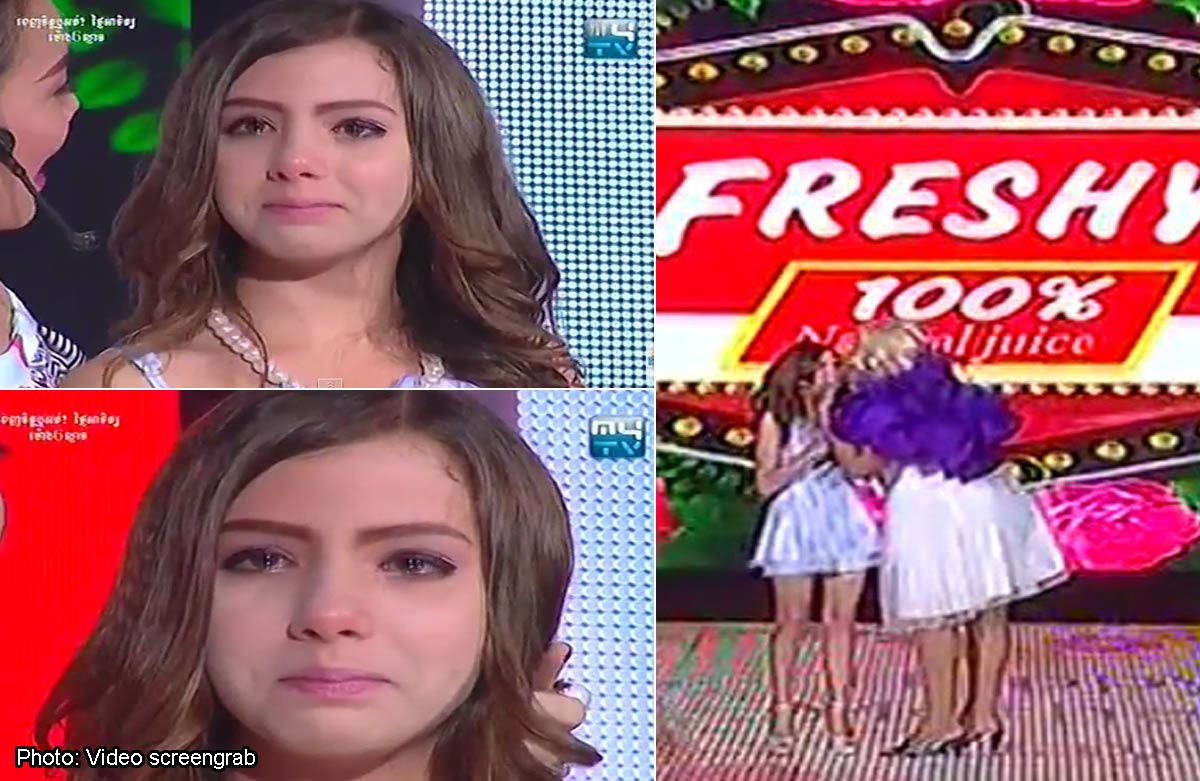 A mother's day surprise for 13-year-old American Youtube singer, Autumn Allen, turned out to be a cruel prank played live on a Cambodian talk show.
Allen appeared on variety show, Penh Chet Ort (Like it or not), and was told her mother was going to appear on the show as part of a Mother's Day special.
Looking visibly emotional, she shared in Cambodian that she was separated from her mother when she was six years old, reported Sydney Morning Herald.
The aspiring singer said it was her "dream to meet her mother would come true" and explained that she has not seen her mother after moving to Cambodia from the United States with her father.
In the video, Allen started to tear up as the host asked her more questions about her family.
After a long build up, her "mother" finally appeared and it turned out to be popular local cross-dressing comedian, Chuop Rolin.
Allen laughed nervously after the comedian appeared dressed in a blonde wig and glamorous outfit.
When the host asked if she had thought she was really going to see her mother, she replied: "I don't know".
After the show, the television station received international backlash for the cruel prank.
Viewers lashed out on the producers, calling the their sense of humour "sick" and the prank "brainless".
Many also pleaded with the producers to find Allen's real mother as an apology.
The producers subsequently wrote a letter of apology to Allen which she shared on her Facebook page.
According to Sydney Morning Herald, Allen was initially disappointed but said the comedian made her laugh.
She felt sad that she could not see her real mother, but she had fun doing the show, it added.
Allen also shared how proud her dad was of how she handled the situation and even took her to a nice restaurant after.
wjeanne@sph.com.sg