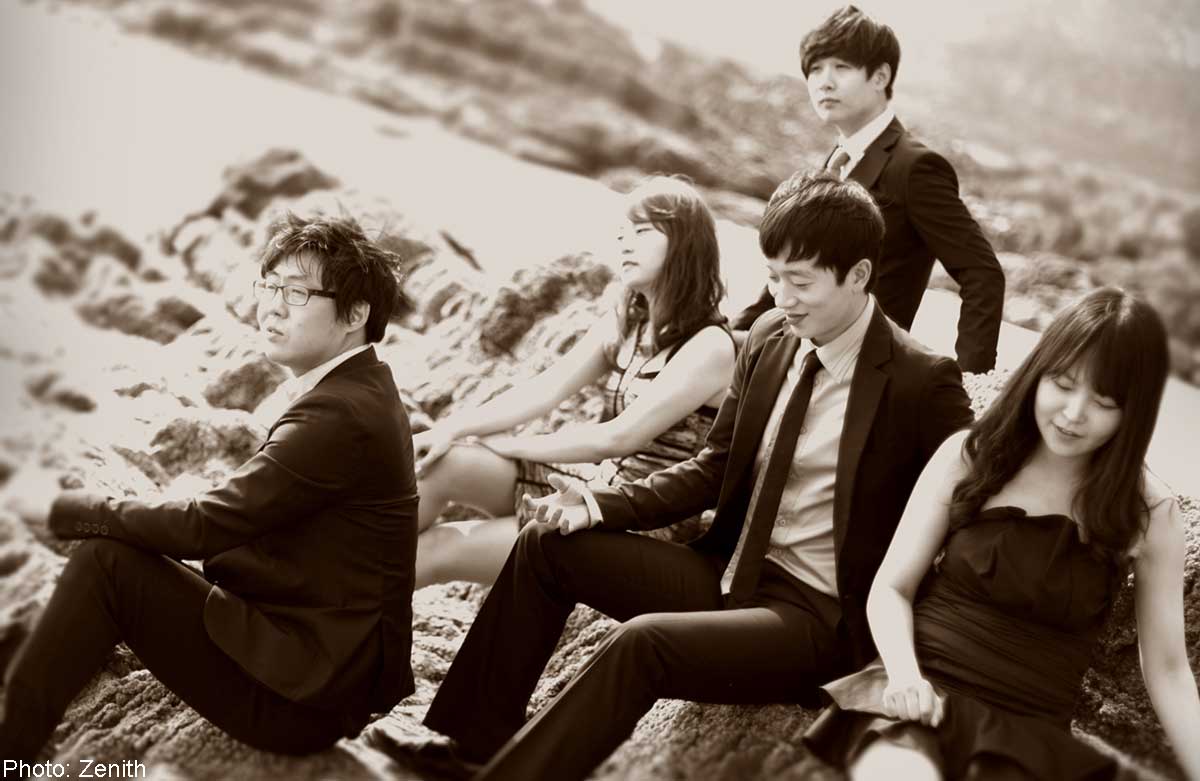 K-pop will be part of the line-up at this year's International A Cappella Festival.
To cater to as wide an audience as possible, the organiser The A Cappella Society has included a diverse programme at the seventh edition of the festival, which kicks off tomorrow.
A cappella group Zenith from South Korea has prepared K-pop songs from groups such as EXO and 2PM, along with jazz pieces. Zenith leader Kim Min-goo, 28, says: "We have arranged and polished our Korean a cappella medley after adding some Spanish rhythm to it. There are several K-pop songs included, like a gift set."
Zenith is one of eight groups performing at the month-long festival. Apart from returning Swiss group The Glue, all the groups this year are from Asia. Four are from Singapore.
With Mandopop, folk and Chinese aboriginal music also in the line-up, Ms Angelina Choo, 39, director of The A Cappella Society, believes there will be something for everyone. She says: "It's important that we have many different kinds of groups because each of them brings its own style of performance."
The festival's free opening concert featuring home-grown groups such as Vocablends and Nanu will be held at the Shaw Foundation Symphony Stage at the Botanic Gardens. The other concerts will be held at the Aliwal Arts Centre and are ticketed.
Last year, about 2,000 people watched the opening concert, and this year. the number is expected to grow to 2,500. Says Ms Choo: "The free concert in the Botanic Gardens is a great platform for the singers, because the outreach is so huge. Our local singers especially don't get to perform every day on such a stage, so it's special for them and a good way to make noise together."
The local groups will participate in the outdoor concert with guest artistes The Glue. The Swiss group will also participate in Camp A Cappella, a two-day camp for participants to sing together and learn a cappella techniques.
Ms Choo sees the festival as a doorway for people into a cappella, with fringe activities such as the camp and a workshop that teaches the Complete Vocal Technique, a scientifically researched system of singing that originated from Denmark.
"We want people to get to know a cappella through this festival," she says. "At the end of the day, we are meeting more people to sing."
Nanu member Yee Peixiu, 23, says: "People from different countries have their own take on a cappella and I don't often have the chance to watch them, so it'll be a learning experience."

This article was first published on September 30, 2014.
Get a copy of The Straits Times or go to straitstimes.com for more stories.