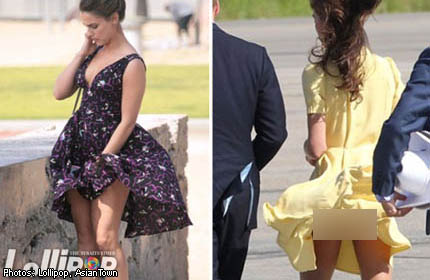 We've all been there: That little gust of wind sneaks under your hemline, exposing your skivvies to a whole sidewalk of lunching construction men.
Even celebrities aren't exempt from these Marilyn moments that Ms. Monroe made famous when she stood over a sidewalk grate in "The Seven Year Itch" 57 years ago.
Now, 50 years after her death, these Marilyn-esque wardrobe malfunctions live on with celebrities like Katy Perry, Kate Moss, Britney Spears and Paris Hilton.

Go to Lollipop for more stories.