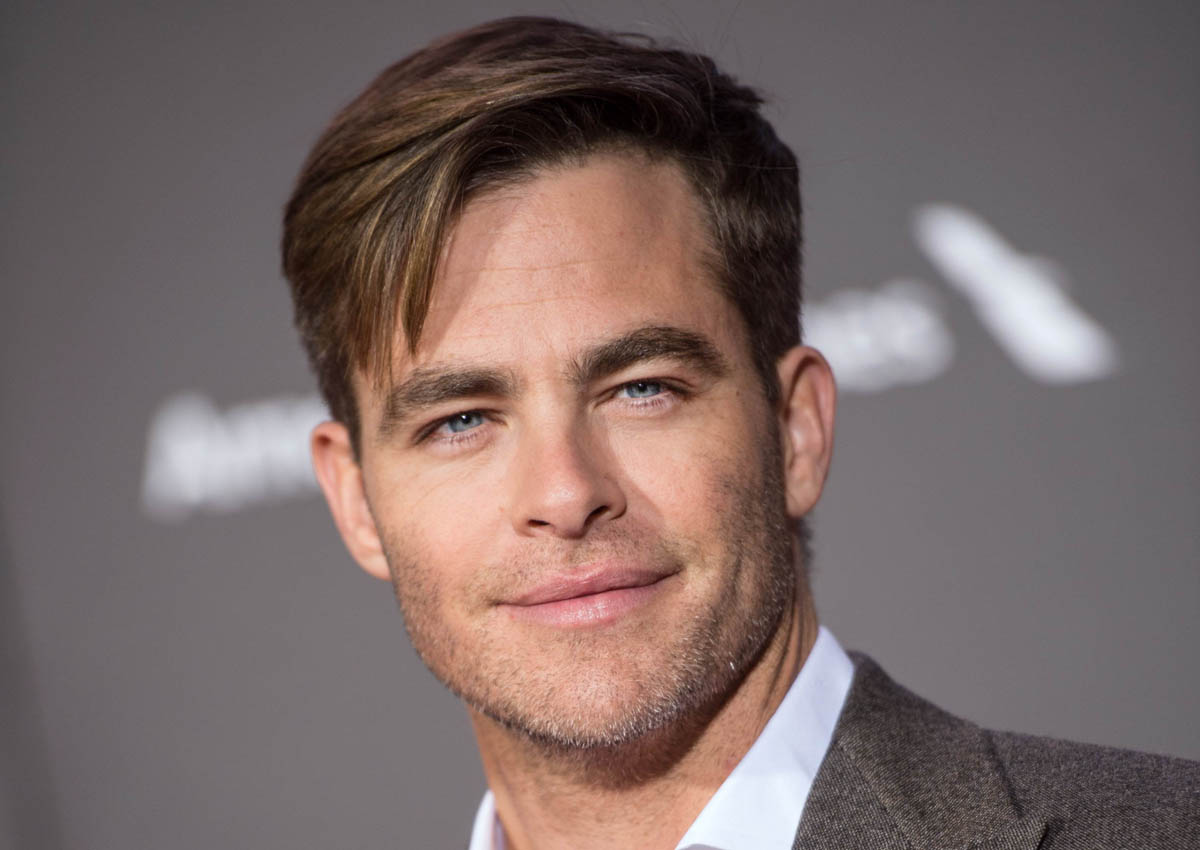 Los Angeles - Pale blue eyes. Leading-man looks. Chris Pine is one of Hollywood's rising stars and for good reason.
The "Star Trek" and "Horrible Bosses 2" actor sat down with AFP ahead of the US release of his latest film, "The Finest Hours," to talk about everything from his most recent role to being the son of Hollywood actors.
The movie, which hits theatres Friday, recounts the true story of a 1952 rescue mission to save a ship caught in a hellish storm off the coast of Massachusetts.
The 35-year-old Californian plays heroic Coast Guard captain Bernie Webber, who leads the rescue operation, and is cast alongside actor Casey Affleck in the film by Craig Gillespie.
"He's an atypical hero," Pine told AFP. The type you wouldn't "expect to step up and do heroic things." "He was indeed a quiet man who spoke about the facts, God and his faith, which gave me an idea of who he was," Pine said after listening to Webber's interviews.
"He's a complete 'beta' - not 'alpha male.' That's what attracted me to the character. I had a great empathy for Bernie and wanted him to succeed," he said.
"My parents certainly, but I think that in today's age we need more people like Malala (Yousafzai, the Nobel Peace Prize winning Pakistani education campaigner). She's a warrior," Pine said.
"To be able to experience what she did and not meet it with anger... and use that and expand it in people's lives to open new doors for women across the world, (and to be) that young and have that old of a soul, is just mind-blowing," he said.
Pine, who is the child of actors Robert Pine and Gwynne Gilford, said "I never got any specific advice from my parents," but added that he "always credits them for being supportive and having an open ear." "I wanted to play baseball growing up but was not good enough to do that," Pine said.
Social media "can be a wonderful way to disseminate information," Pine told AFP, but he also called it "self-promoting." And he would rather have something of a barrier with the public than use it to connect with fans.
"I might be too sensitive of a creature," he said.
"I don't want to hear what people think of me, I don't want to hear if they don't like my hair cut, I just don't want to hear it." The enthusiasm Pine lacks for social media he makes up for with his embrace of creative outlets.
"I love music and I love singing... and I love writing about a lot of things that are happening and popping," Pine said.
"I've been trying to have writing be a part of my life," he added, explaining that he doesn't keep a journal but does jot down song lyrics, ideas and daily events. Plus he likes to draw.
"You break down some barriers of creativity when you access this part of you," he said.