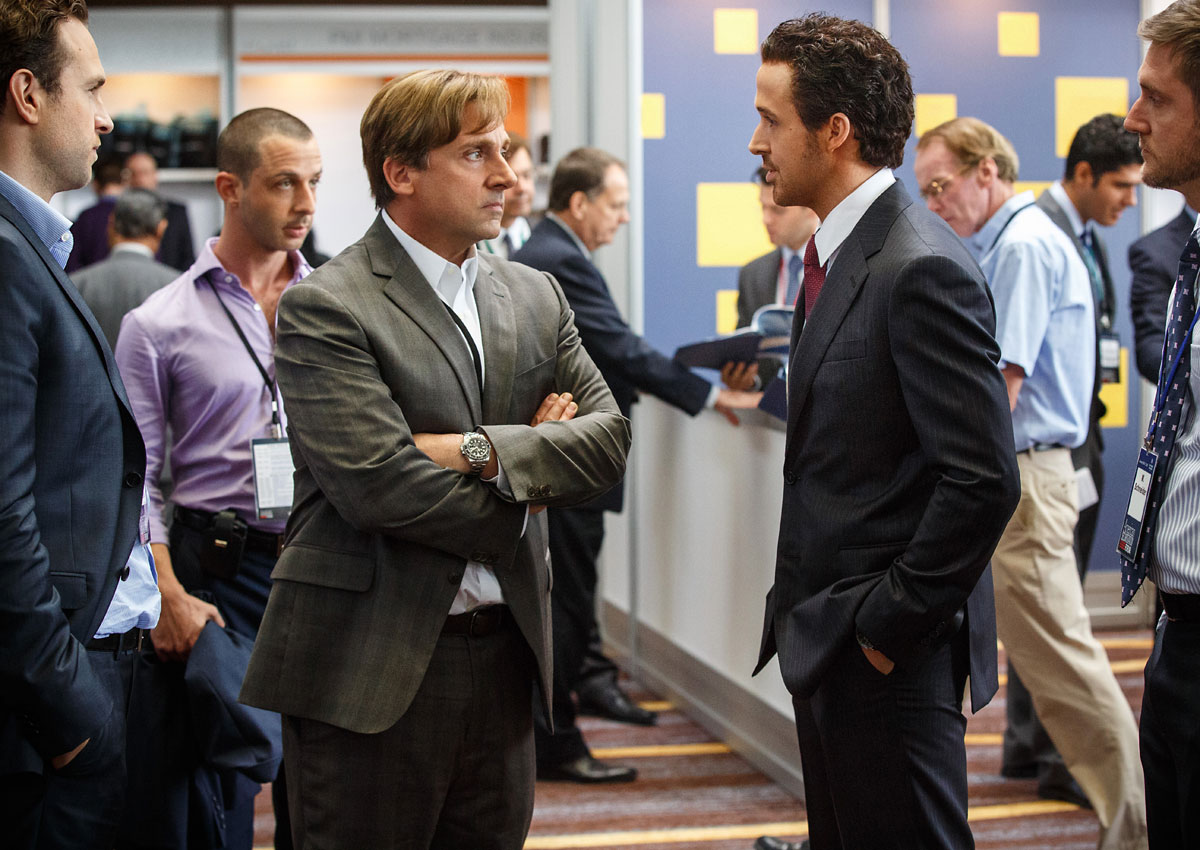 Jan 21
The Big Short
Classification: NC16
Run Time: 130 min
Genre: Comedy
Directed by: Adam McKay
Continuing the recent trend about films on Wall Street, The Big Short is about four people, Michael Burry (Christian Bale), Mark Baum (Steve Carell), Jared Vennett (Ryan Gosling) and Ben Rickert (Brad Pitt), who predicted the credit and housing bubble collapse of the mid-2000s and take on the big banks for their lack of foresight.
The Hateful Eight
Classification: R21
Run Time: 182 min
Genre: Drama/Western
Directed by: Quentin Tarantino
Quentin Tarantino's preoccupation with Westerns continues with this whodunit set at a mountain pass. Eight strangers come face-to-face when they are forced to take shelter at a stagecoach stopover during a blizzard. Starring Kurt Russell, Bruce Dern, Samuel L. Jackson and Oscar nominee Jennifer Jason Leigh, The Hateful Eight features a score by legendary composer Ennio Morricone. 
Spotlight
Classification: NC16
Run Time: 129 min
Genre: Drama
Directed by: Tom McCarthy
Widely tipped by many to be the frontrunner for the Oscar for Best Picture, Spotlight tells the true story of a group of journalists from The Boston Globe who uncovered the massive scandal of child molestation and cover-ups within the local Catholic Archdiocese. It stars Mark Ruffalo (who is nominated for a Best Supporting Actor Oscar), Michael Keaton and Rachel McAdams (who is nominated for a Best Supporting Actress Oscar).
The Tag-Along (Mandarin)
Classification: NC16
Run Time: 93 min
Genre: Horror
Directed by: Cheng Wei-Hao
Wei's grandma disappears under strange circumstances. However, the house is still well-kept and maintained. When Wei checks video footage on his grandmother's camera, it shows a mysterious little girl in red tagging alongside her. When his grandmother returns and Wei disappears, it is up to his girlfriend to get to the bottom of the mystery.
Mr Six (Mandarin)
Classification: M18
Run Time: 137 min
Genre: Drama
Directed by: Guan Hu
Mr Six (Feng Xiao Gang), a former hooligan, is diagnosed with heart disease. He lives by himself after his son moves out. When his son gets into trouble with a group of wealthy kids, he calls his old pals to win one last fight.
Jan 22
Airlift (Hindi)
Classification: TBA
Run Time: 124 min
Genre: Drama
Directed by: Raja Krishna Menon
Airlift revolves around Ranjit Katyal (Akshay Kumar) who helped evacuate Indians who were trapped in Kuwait during Iraq's invasion in 1990.  
prabukm@sph.com.sg