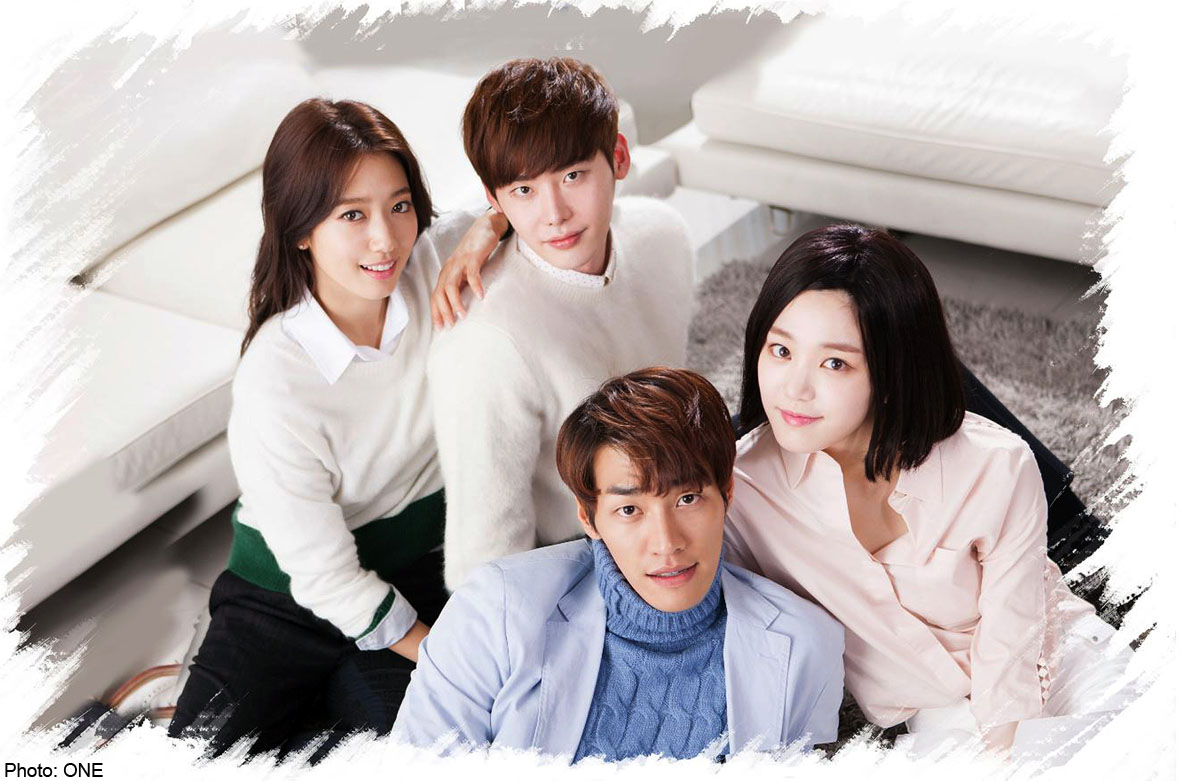 An image from Sympathy For Lady Vengeance has stayed with me for years.
In South Korean director Park Chan Wook's 2005 film, a group of parents gather in a crumbling school, amid child-size furniture, and decide how to avenge the murders of their children. It is an incisive metaphor for revenge: When vengeance is your life, you are stuck in a past you should have outgrown but haven't.
In this light, umpteen revenge K-dramas are not only tired, but also a troubling sign of arrested development.
Korean writer Park Hye Ryun has found a way forward with I Hear Your Voice and Pinocchio, however, two imaginative shows about vengeance and justice that have been hits for broadcaster SBS.
I Hear Your Voice, my favourite drama last year, is a crazy yet cogent legal thriller. Far-fetched elements of the show - a teenager with psychic powers, a murder mystery without a body - coalesce into a well-considered story about rational sympathy for everyone, even murderers.
Pinocchio, Park's latest drama about broadcast journalism, has a similar fairy-tale kookiness that is less surprising this time. What's remarkable, though, is how the show has the same thoughtfulness as it considers the power of news reporting.
To begin with, the drama's title conceit, that In Ha (Park Shin Hye), an aspiring journalist, suffers from a condition known as Pinocchio syndrome and is unable to lie without hiccupping, is trickier than it seems.
At first, it might not be clear what the problem is; a reporter who has no choice but to be honest sounds rather ideal, doesn't it?
But there is a gap between being truthful and being able to find out the truth, then tell it. At a job interview, she trips up when she has to call a restaurant and trick someone there into admitting it is defying a law on smoking.
Dal Po (Lee Jong Suk), the adopted son of her grandfather, is supportive of her, although a childhood incident has left him resentful of television journalists.
His birth father, a fireman, never came home after an explosion in a factory killed his team. His mother took her life after his father was made a scapegoat for the tragedy and the media - in particular, a brazen, ratings-obsessed reporter who is revealed to be In Ha's absent mother - put unrelenting pressure on his family.
Plainly, the case of the family underpins the drama, but to its great credit, the show doesn't draw easy conclusions.
Dal Po has an uneasy, slippery relationship with journalism that is enlightening precisely because it is uncertain. He distrusts reporters, but becomes one himself to try to set the record straight on his father.
In Ha trusts him, but he discredits her in front of another prospective employer following a sudden and profound change of heart.
She will be a dangerous journalist, he argues, because she doesn't see how powerful her words are. She doesn't see what serious damage she might do with an honest mistake: What if she misjudges something or someone and says something on air she thinks is true but isn't?
Dal Po is a changeable, complex character, and this is his strength and the drama's. How is anyone to see the big picture if his mind is fixed on one thing?
Chef Nic paints a rosy Instagram-ready picture of Hong Kong actor Nicholas Tse as an ideal of male perfection: an Alps-climbing, souffle- baking, guitar-strumming sensitive soul who is devoted to his show, fingering a recipe even when he is soaking in a bath.
This is much more than a globetrotting cooking show. This is a personal ad.
As a reality show, it is glaringly stagy.
When Tse goes to the Alps and gets a call from actress Vicki Zhao asking him to join her at her vineyard in Saint-Emilion, it is supposed to be spontaneous - it's just a day in the lives of the jet set. There just happens to be a camera in Zhao's chateau catching the off-the-cuff exchange between her in sunny France and him in icy Switzerland. They just turn on their movie-star glamour 24/7.
They sound quite awkward though, like two Facebook friends talking on the telephone for the first time.
To be honest, many of the episodes are boring yet I am fascinated, and the appeal of the show probably boils down to his fame (nope, not his recipes, though the one for pork braised in Zhao's red wine is promising).
Unlike the Kardashians, who are mere celebrities and who have to throw their doors open to command people's attention, Tse, son of actor Patrick Tse, was born to stardom.
Gaining access to his world, or an artfully curated version of it - his rustic-looking kitchen has a duck splashing about, for instance - somehow still means something.
He learnt from the best, evidently. This is apparent whenever his dad strolls in, a film deity who, in his sunglasses and unbuttoned pressed shirts, is permanently dressed for a five-star beach holiday.
He keeps the shades on even when he is exploring an underground cave in Spain with his son. Long ago, he entered into a contract to be a star - to deliver lesser mortals from dreary mudanity - and he is still honouring it.

This article was first published on December 11, 2014.
Get a copy of The Straits Times or go to straitstimes.com for more stories.