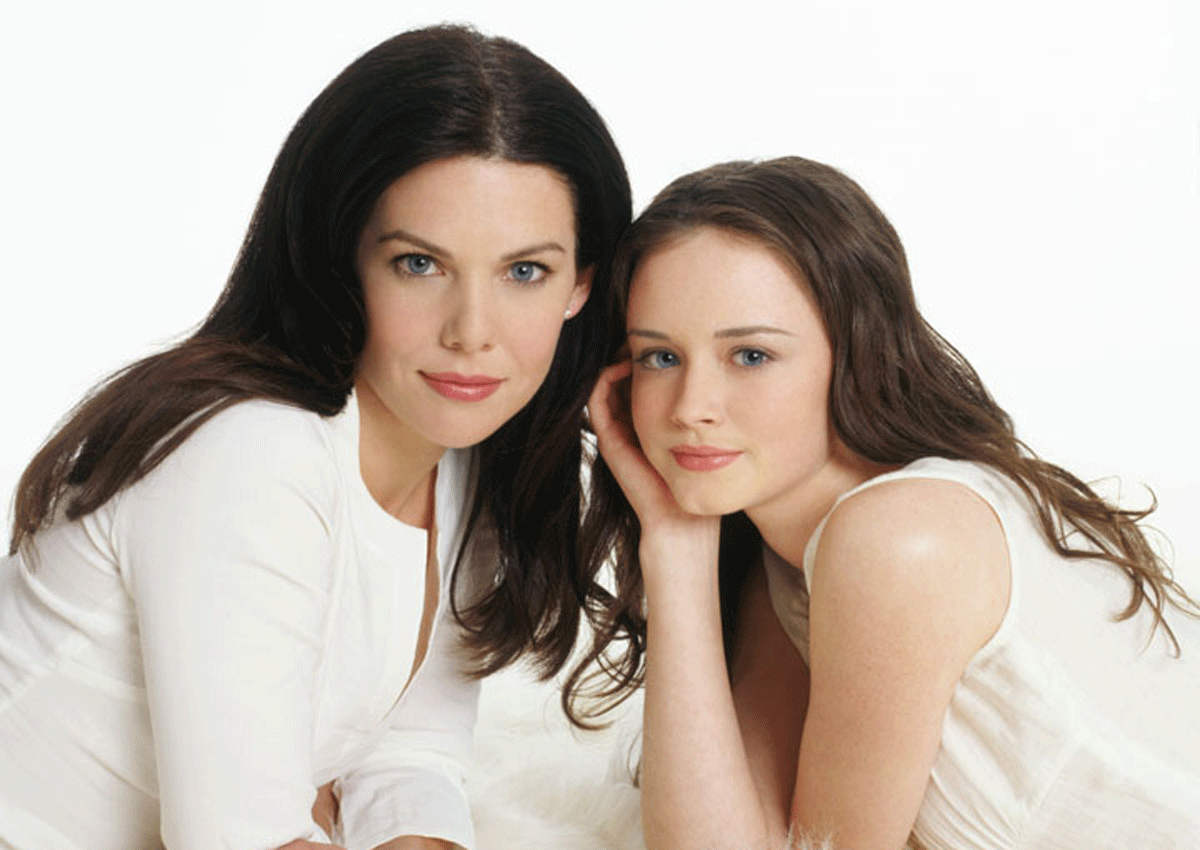 In this so-called Golden Age Of Television in the United States, when viewers are inundated with top-notch TV programmes such as The Walking Dead and Game Of Thrones, the competition for eyeballs has become tougher than ever.
To stand out from the crowd, some producers are banking on nostalgia and bringing back to life beloved shows of yore - with their original casts intact.
Such TV revivals are different from reboots, which revisit old TV universes, but with new directions and new cast members. Reboots seldom win many new fans and often antagonise old ones (think the short-lived 2011 version of Charlie's Angels, a reboot of the 1976-1981 classic).
A true revival is the dream of every die-hard fan who has cried over the cancellations of their favourite shows and has always hoped to see more of their favourite characters in action again.
Some successful revivals in recent years include the critically acclaimed comedy Community, which was brought back for a sixth season on Yahoo! Screen in June after it was cancelled last year, as well as comedy series Arrested Development, which was revived for a fourth season by Netflix two years ago, after it was axed in 2006. A fifth season is in the works and will likely air next year.
Whether these TV revivals add anything to the original story, producers invest in them because they know such shows come with dedicated fan followings who will in turn generate plenty of buzz online.
Life looks at some shows that are being resurrected and what fans can expect to see in the new season.
Gilmore Girls
The original: Revolving around the fast-talking lives of single mother Lorelai (Lauren Graham) and her precocious daughter Rory (Alexis Bledel), the dramedy quickly became a cult favourite among fans for its rapid-fire dialogue and witty pop-culture references.
What is new: The lovely duo are said to reprise their roles, but more notable is the fact that the new episodes will hand writing duties to the show's creator, Amy ShermanPalladino. When she left the show after the sixth season due to contractual disputes, the seventh and final season in 2007 was infamous for being draggy and a lot less witty. Many TV critics have listed it as one of the worst parting seasons for a show, so here is hoping that Sherman-Palladino brings the smarts back.
When and where: Netflix has reportedly ordered four 90-minute episodes, but the air date has not been announced.
Prison Break
The original: The thriller had focused on the handsome and ingeniously tattooed engineer Michael Scofield (Wentworth Miller) in his attempts to break his brother Lincoln (Dominic Purcell) out of prison in an elaborate plan. In a 2009 movie spin-off, Prison Break: The Final Break, Michael is seen electrocuted to death in a sacrificial move to save his beloved Sara (Sarah Wayne-Callies) from dying.
What is new: It appears that Scofield will be back from the dead, given that Miller will be reprising his role in the new series that is described as a continuation of the original series.
Ms Dana Walden, co-chairman of Fox Television Group, which is reviving the show, was quoted in an interview as saying that the show will provide "a logical and believable explanation as to why the characters are alive and still moving around the world" despite Scofield's apparent demise.
When and where: The show will return for a 10-episode series on Fox in the US, but air dates have yet to be announced.
Twin Peaks
The original: Created by David Lynch and Mark Frost, this hit 1990-1991 mystery drama follows special agent Dale Cooper's (Kyle MacLachlan) investigation of the murder of beauty queen Laura Palmer (Sheryl Lee). The series was a massive critical success and amassed a devoted cult following. It has also been credited for inspiring many other moody psychological dramas, such as Bates Motel (2013-present).
What is new: Lynch is confirmed to be helming the show, following reports of him pulling out of the project after contractual issues. The perfectionist will reportedly direct all nine episodes, which he will co-write and produce with Frost. MacLachlan and Lee will reprise their roles in the new season that is set in the present day, 25 years after the original story.
When and where: Nine episodes to air on Showtime as early as next year. More episodes are reportedly in the pipeline. THE X-FILES
The original: The science-fiction series, which spanned nine seasons from 1993 to 2002, centred on the special FBI team of Agent Fox Mulder (David Duchovny) and Agent Dana Scully (Gillian Anderson), who work on paranormal cases. The show was a massive success, spawning two movies as well as a comic book series. It is also credited for inspiring and influencing other supernatural TV series, such as Fringe (2008-2013) and Supernatural (2005-present).
What is new: With Duchovny and Anderson back in their roles, the series will feature new cases related to the paranormal. Show creator Chris Carter will continue at the helm as executive producer and writer.
When and where: In the US, six episodes will air in January on Fox. Asian telecast details have not been announced yet. FULLER HOUSE
The original: The old sitcom, which was known simply as Full House (1987-1995), followed the life of widowed father Danny Tanner (Bob Saget), who raises his three daughters with the help of his brother-in-law and best friend. Popular showbiz twins Mary-Kate and Ashley Olsen had famously shared the role of Michelle, Danny's youngest and feistiest daughter.
What is new: Except for the Olsen twins, most of the show's original cast will return, including Saget, John Stamos, Jodie Sweetin, Dave Coulier and Lori Loughlin. The new series will be about the family's next generation - it is Danny's eldest daughter DJ (played by Candace Cameron-Bure) who now needs help with her children.
When and where: Next year on Netflix
Bring these back too please
Friends (1994-2004)
More Ross and Rachel drama? Seriously? But it could prove interesting to see how this tight-knit group of New York City friends would handle middle-age. Joey (Matt LeBlanc) would likely still be living with his pals Monica (Courteney Cox) and Chandler (Matthew Perry), who should have enough issues of their own as parents of twins in the suburbs. Meanwhile, Phoebe (Lisa Kudrow) would probably be a social-media star with her one hit song, Smelly Cat. Ross (David Schwimmer) and Rachel (Jennifer Aniston) - well, they are Ross and Rachel, which means their on-again, off-again relationship will never end.
SeinFeld (1989-1998)
The show's cast reunited in a meta way in 2009 in the comedy series Curb Your Enthusiasm, created by Seinfeld's co-creator Larry David. They all played fictionalised versions of themselves over several episodes about working together on a Seinfeld reunion show. Still, it would be fun to have the wacky gang back together in character. During its run, Seinfeld was noted as one of the smartest sitcoms in TV history, even if it was described as "the show about nothing". The characters' observations about the most ordinary things never fail to amuse and it would be fun to see how they deal with social media and Millennials.
The West Wing (1999-2006)
The political drama may have been all about American politics, but it was always current and relatable, featuring stories that continue to make world headlines even today. In today's unpredictable political arena, where tycoon Donald Trump is also running for president, it would be curious to see how it gets The West Wing treatment. Of course, a revival of the show would work only if creator Aaron Sorkin is back at the helm. After he left the show following the fourth season due to internal conflicts at Warner Brothers, the series was justifiably criticised for its messy plots and abysmal dialogue.
Ally McBeal (1997 - 2002)
All I wanted was for Ally (Calista Flockhart) to marry Larry Paul (Robert Downey Jr), but he was written out abruptly in the show's penultimate season due to the actor's drug abuse problems at the time. The Iron Man (2008) star, who is now clean, is probably too expensive to be hired again for the role, so perhaps the show should focus on Ally returning as a lawyer coming to terms with a much healthier, even pudgy body, a la Drop Dead Diva (2009-2014). The notoriously skinny Flockhart admitted to suffering from anorexia during her time on the show and it would do some good for the show to promote a more positive body image.
Buffy: The Vampire Slayer (1997-2003)
Lead actress Sarah Michelle Gellar, 38, has said that she feels "too old" to play the titular role again, but if the supernatural fantasy drama came back, it could prove interesting to see a more mature vampire slayer kicking butt as she juggles motherhood and other issues. One thing is for sure, the first on her slay list should be Twilight's Edward Cullen.

This article was first published on Oct 28, 2015.
Get a copy of The Straits Times or go to straitstimes.com for more stories.