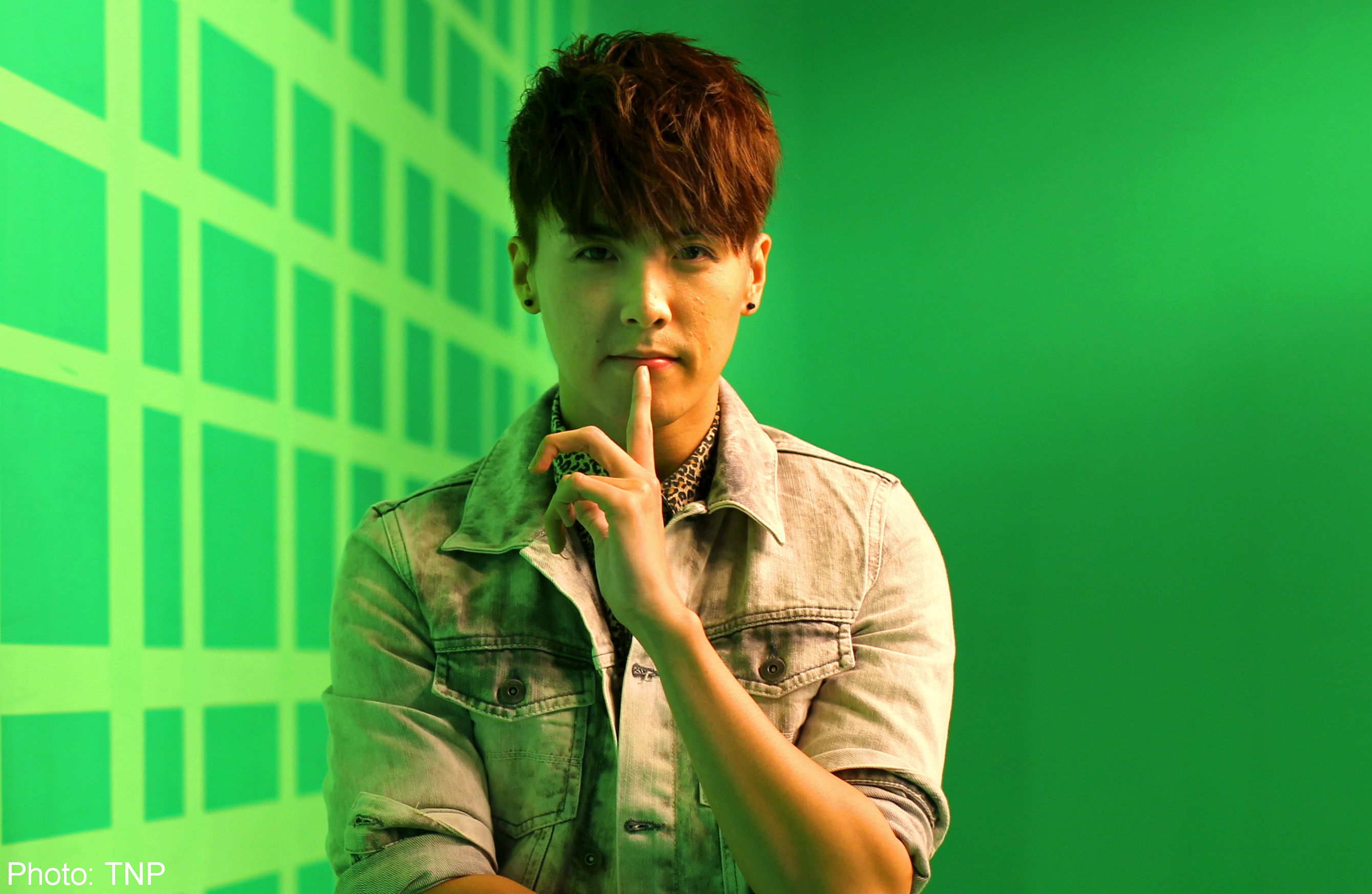 SINGAPORE - Don't lose your Singaporean-ness in your bid to become the next K-pop superstar.
These are Derrick Hoh's terse words of advice for youngsters who are intending to join the upcoming Scoot: K-Pop Star Hunt 3 auditions for a shot at fame.
"Even if you manage to penetrate the South Korean market, I think it's important that you retain your own cultural identity," the 27-year-old local Mandopop singer told LOUD on Monday.
"Nichkhun Horvejkul from (K-pop boy band) 2PM is one good example. He is of Thai-Chinese descent and I've noticed that he never hides his heritage when he goes on television to promote his music.
"He does interviews in Thai too."
US-born Horvejkul, 25, even starred in a Thai movie, Seven Something, last September.
Pride in one's nationality is something Hoh - one of three judges for Scoot: K-Pop Star Hunt 3's audition here - places emphasis on.
Local K-pop wannabes are encouraged to submit their entries to www.kpopstarhunt.com before Sept 13.
After the first round of selection, physical auditions - where contestants will be required to sing and dance live - will be held on Sept 15 at Bugis+ mall.
Scoot: K-Pop Star Hunt 3, the third season of the popular reality TV series featuring contestants from all over Asia, will premiere on Ch M (StarHub Ch 824 and SingTel mio TV Ch 518) in November.
At stake for the ultimate winner? A recording contract with artiste management agency FNC Entertainment, home to pop-rock bands CNBlue and FTIsland.
Boyish-looking Hoh would know a thing or two about competitions and rigorous training.
He scored his showbiz break after emerging second runner-up in the male category of Channel U's talent search, Project SuperStar in 2005.
Last year, he spent two months in Seoul under the tutelage of renowned K-pop dance choreographer Feel, brushing up his nifty footwork. "The K-pop stint was really tough. I remember putting in 14-hour days. But I can promise you that your growth as an entertainer will be accelerated," he said.
"That's why I hope our local contestants are aware of what they're getting themselves into. There have been instances of trainees dropping out because they couldn't endure the physical and mental stress.
"Besides having amazing vocals and dancing skills, I think a great personality and attitude will help you go a long way."
Singapore star
Hoh, who counts G-Dragon and Jo Kwon (from boy band 2AM) as the K-pop artistes he admires, said he believes that Singapore is "capable "of producing a future K-pop sensation - despite the less-than-stellar performances by Singaporeans in the previous seasons of K-Pop Star Hunt.
In the first season in 2011, Maressa Zahirah, 24, was eliminated after making it into the Top 11, while Jasmine Tan, 17, was booted after cracking the Top 5.
The second season last year saw teenager Anthea Wang, 16, being eliminated after making the Top 12.
The winners of the first two seasons were from Thailand.
"It's about timing, we will get there one day...England is a footballing nation, but you don't see the English national team winning the World Cup every time, right?" he said with a laugh.
He might be judging a K-pop singing competition, but don't expect to see Hoh crooning in Korean any time soon.
The bilingual star will release his new English yet-to-be-titled single at the end of the month and hopes to make his return to Mandopop by the end of the year.
"My last Mandarin studio album, Change, was released in December 2010, it's been a really long wait for fans," he said.
Perhaps another reason why he isn't so keen on venturing down the K-pop path is his firm stance against plastic surgery.
"I belong to the 'old school' of artistes, it's just not for me," he said.
"When you choose to go under the knife, it'll definitely come back to haunt you someday.
"Don't we always hear stories about nose jobs gone wrong?"

Get The New Paper for more stories.