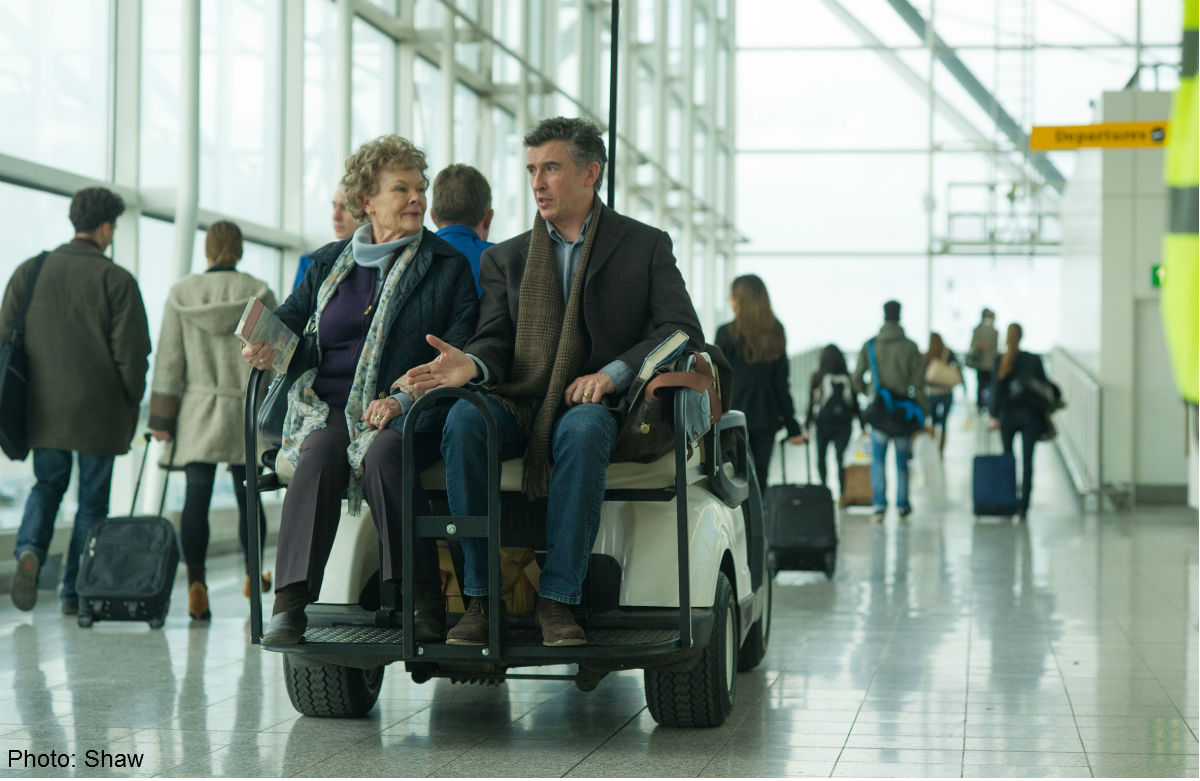 Review: PHILOMENA (NC16)/98 minutes/Opens Thursday
The story: The teenage Philomena Lee (in her later years played by Judi Dench), ignorant of sex and reproduction, is impregnated by a boyfriend.
Her father sends her to an abbey in Roscrea, Ireland, where she gives birth to Anthony. Soon after, the boy is given up for adoption.
Fifty years later, she asks disgraced journalist Martin Sixsmith (Steve Coogan) for help in tracing her son. Based on the non-fiction book, The Lost Child Of Philomena Lee, written by Sixsmith.
John Lui
The source material for this film has all the ingredients for a tear-jerker biopic of the type found on cable television: A teenager is seduced and becomes pregnant after one night with a man in conservative Catholic Ireland and is sent to an abbey by a shamed father and, many years later, tries to find her son so cruelly taken away.
But director Stephen Frears (Dangerous Liaisons, 1988; The Queen, 2006), working with a script by actor-comedian Coogan and Jeff Pope, discovers much more than just a four-hanky missing-child structure.
Nominated for four Oscars (Best Picture, Best Actress for Dench, Best Adapted Screenplay and Best Original Score, for Alexandre Desplat), this heartbreaking and multi-layered account is by turns a buddy comedy, a study in class differences (the Oxford- and Harvard-schooled Sixsmith versus the decidedly working-class Lee) and an examination of how generations of women were enslaved by not just a religious institution, but also a culture of sexual shame.
The story blends these elements into a seamless, thoroughly enjoyable whole, thanks mainly to utterly charming performances by Coogan and Dench.
Dench gives Lee a quiet dignity in the face of constant knocks, by both the church and life in general, including from the stuck-up Sixsmith.
Coogan is a revelation as a dramatic actor. Sixsmith could easily have been written as a cipher, a stand-in for tabloid journalists or as Lee's expository foil. Coogan gives him vivid impetus as a man licking his career wound, hoping to find fame and fortune on the back of Lee's misfortune and yet not being thoroughly unlikeable while doing so.
Frears gives the story a light, relaxed tone, keeping his finger off the emotional buttons until the precise moment it is needed, when Anthony is taken away from the distraught Lee, for example, or when Lee, many years later, finds peace with those who had wronged her while doing what they thought was God's work.
johnlui@sph.com.sg

Get a copy of The Straits Times or go to straitstimes.com for more stories.