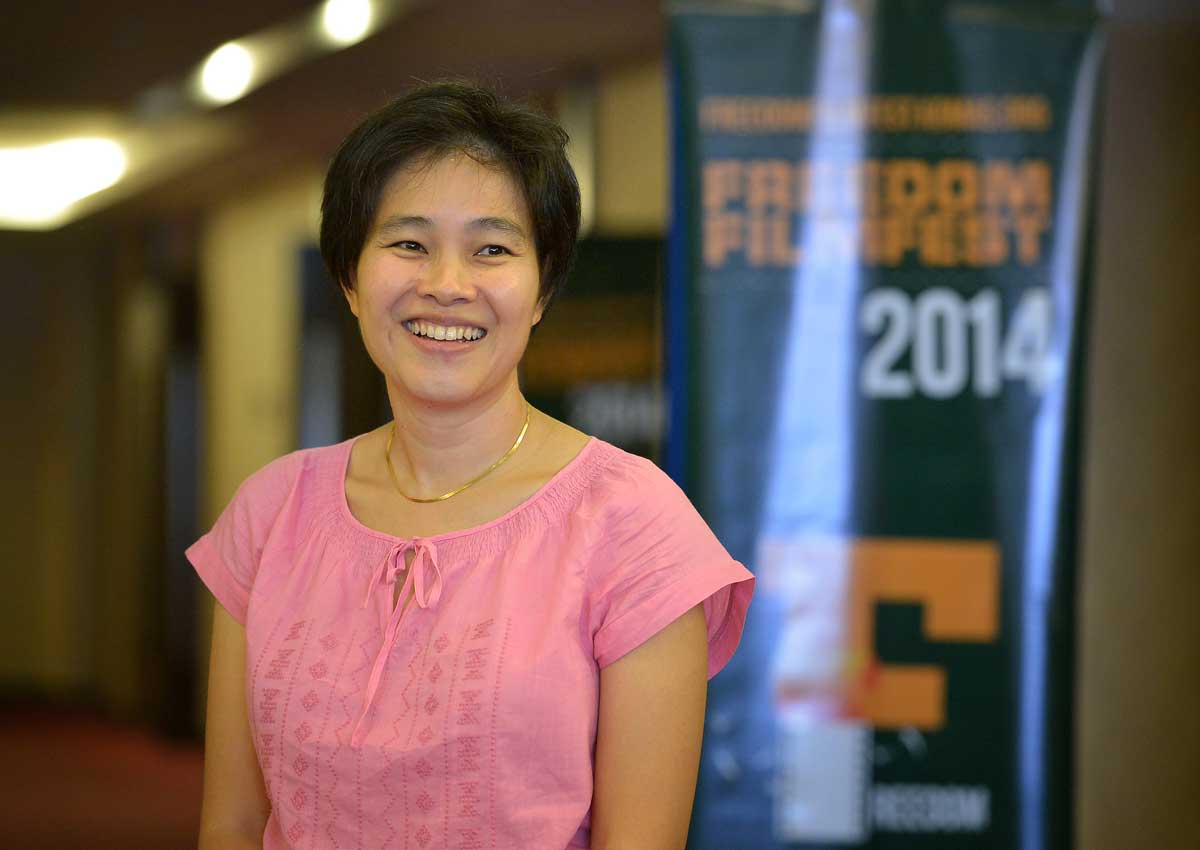 Singaporean film director Tan Pin Pin withdrew her film from a festival celebrating Singapore-Malaysia ties this month after Malaysia's Film Censorship Board insisted that a scene be amended as it was a "security threat".
The director of Singapore GaGa said the board wanted a scene where a character says "binatang-binatang" (Malay for animals) to be removed from the film, liberal news portal Malaysian Insider reported.
"Erase (Victor Khoo) saying 'animals' in Malay and delete the subtitles of animals which has a double meaning," said the board.
"This goes against the film Censorship guidelines. Dialogue can create doubt and restlessness among citizens and finally may cause a security threat, disturbance of public peace and national defence."
The board said this in a reply to organisers of the festival Titian Budaya, Ms Tan said in a Facebook post.
The scene with the censored word showed the late Mr Khoo, who was a ventriloquist, entertaining some children with his puppet, Charlee.
He teased the youngsters by calling them "animals" in Malay.
Ms Tan has withdrawn her 55-minute film, which tells of Singapore's past and present, from the Titian Budaya Festival.
"I have decided to keep the film intact and hence would need to withdraw the film from the event, which I have done.
"Censorship is arbitrary and nonsensical. Security threat indeed!" she said, providing her Facebook followers a link to stream the film online.
On her Facebook, Mr Brandon Khoo, a man who identified himself as the ventriloquist's son, thanked Ms Tan for not removing the scene from her film.
He said: "I am also in the entertainment and creative industry and I salute you in having integrity to your craft."
GROWING UP
In response, Ms Tan said: "Victor and Charlee were part of my growing up years, couldn't do that to them."
According to her website, Singapore GaGa, released in 2005, was the first Singapore documentary to have a cinema release and it was sold out during a seven-week theatrical run at The Arts House.
Ms Tan said the festival organiser had appealed to the censorship board but was rejected last week.
The Singapore Film Festival of Titian Budaya will be held at the Golden Screen Cinemas at two shopping malls - Pavilion Kuala Lumpur and 1 Utama in Selangor - from Jan 14 to 17.

This article was first published on January 5, 2016.
Get The New Paper for more stories.