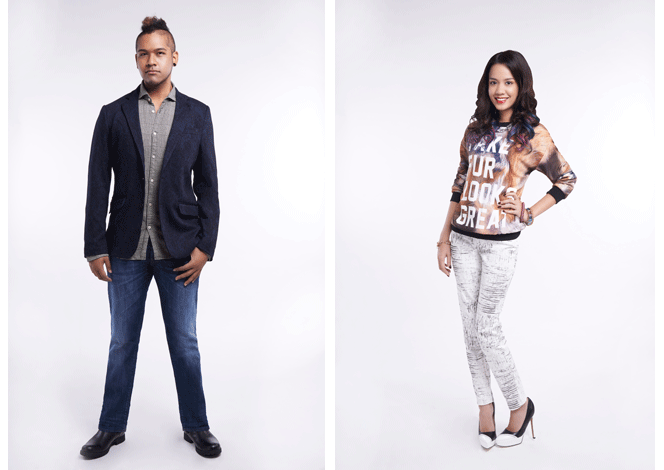 New year, new direction.
Local DJ Joshua Simon, who co-hosted The ONE FM Reality Check with fellow jock Jill Lim for the past year, made his move to sister SPH Radio station Kiss92 on Monday, and is flying solo for his weekday night-time show.
Titled Josh's Goodnight Kiss and airing from 8pm to midnight, he will be taking live requests, counting down the top five songs in Singapore and bringing the hottest entertainment news to listeners.
Simon, 25, told The New Paper: "I love ONE FM and I love the show I was on, but I'm someone who feels very comfortable playing pop music. I'm very well-versed in pop music and pop culture.
"The (classic and modern rock music) on ONE FM was the stuff Jill grew up with, but the stuff I grew up with is on Kiss92. It's more of being where I can be used to the best of my ability."
Josh's Goodnight Kiss replaces On Air With Ryan Seacrest, a syndicated radio programme hosted by the top US DJ-host.
American Top 40 With Ryan Seacrest will still air on Sundays.
RELEVANT
Mr Jamie Meldrum, ONE FM and Kiss92's senior programme director, said Simon's move helps to "localise" content and make it more "interactive".
He added: "We really want to make it more relevant to Singapore, but Ryan's top celebrity interviews will still play."
Incidentally, both The ONE FM Reality Check With Jill and Josh's Goodnight Kiss are going head-to-head in the same time slot.
But he insists it is all friendly competition.
"Jill has always been my support system since I've been in radio (2013). She's someone I can always go to, not just as a colleague but as a friend.
"On The ONE FM Reality Check, we definitely used each other's presence to our full potential. We're always having a conversation. This time we're on our own, so it will be more of talking to our audience," said Simon.
"I want to learn to be independent and stand on my own two feet. As much as I love having a sidekick, I'm excited at challenging myself."
Flying solo is also something Lim, 25, is adapting to.
She told The New Paper: "I'm sad that I won't have anyone to bounce off jokes and banter with. But I think Joshua is in a better place and he's better suited there."
Simon added: "I'm going to miss Jill, but we're friends outside of work. We would always have dinner together before the show and supper after and that's not going to stop."
natmeah@sph.com.sg

This article was first published on February 19, 2016.
Get The New Paper for more stories.