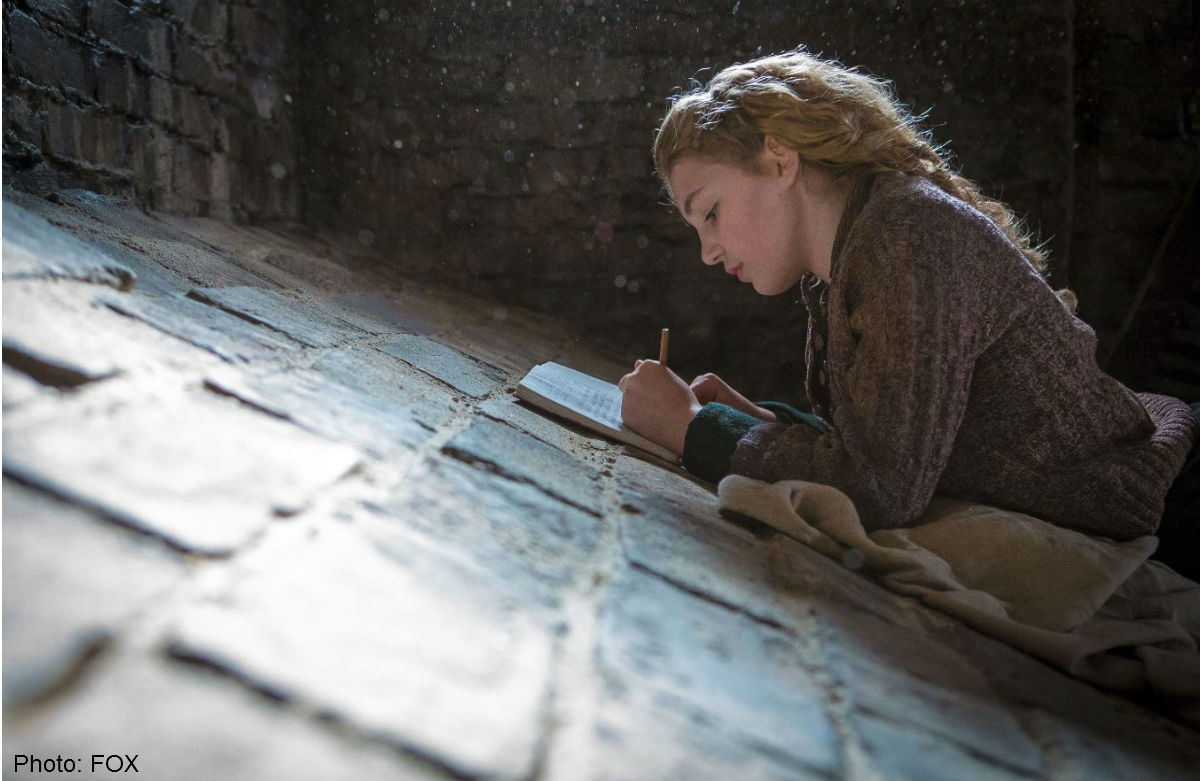 Review: THE BOOK THIEF (PG)/131 minutes/Now showing
The story: Just before World War II, German girl Liesel (Sophie Nelisse) is sent to live with foster parents Hans (Geoffrey Rush) and Rosa (Emily Watson). The illiterate child learns to read under the kindly instruction of Hans. She develops a hunger for books, and even steals them when she cannot get them through other means. Her foster family hide a Jewish man Max (Ben Schnetzer), placing them at risk of being arrested. Based on the 2005 best-selling novel by Marcus Zusak.
SINGAPORE - Sumptuous period detail and costumes fail to save this plodding and deadly earnest work from going nowhere, and taking what feels like forever to get there.
As stories about oppression and racism under the Nazis tend to be, this work is too respectful of the victims.
Making a movie about martyrs - even fictional ones - can be a great way of addressing historical wrongs, but as this work proves, it makes for dull cinema.
The three central characters of Liesel (Nelisse), Hans (Rush) and Rosa (Watson) are finely detailed, and director Brian Percival (most recently known for his television work in Downton Abbey) orchestrates the action in such a way that they are given plenty of space to work. Clear, unfussy framing and editing make everything easy to follow. There is also a well-judged sense of dread over the possible discovery of the family's secret.
With the film being over two hours, the padding is obvious. A scene in which Liesel's journal is flung into a river, prompting its rescue by her best friend Rudy (Nico Steiner), plays itself out with all-too-familiar beats - he dives in, she panics, he disappears beneath the surface, she panics some more, he pops up in triumph, book in hand, and she is overjoyed.
There is an attempt at creating a fairytale atmosphere (Death himself narrates some scenes and characters fall prey to unspecified illnesses) but Percival fails to sustain the dream-like tone when specific historical events occur. The result is a work that, when it is not frustratingly rote, is inert and alienating.

Get a copy of The Straits Times or go to straitstimes.com for more stories.