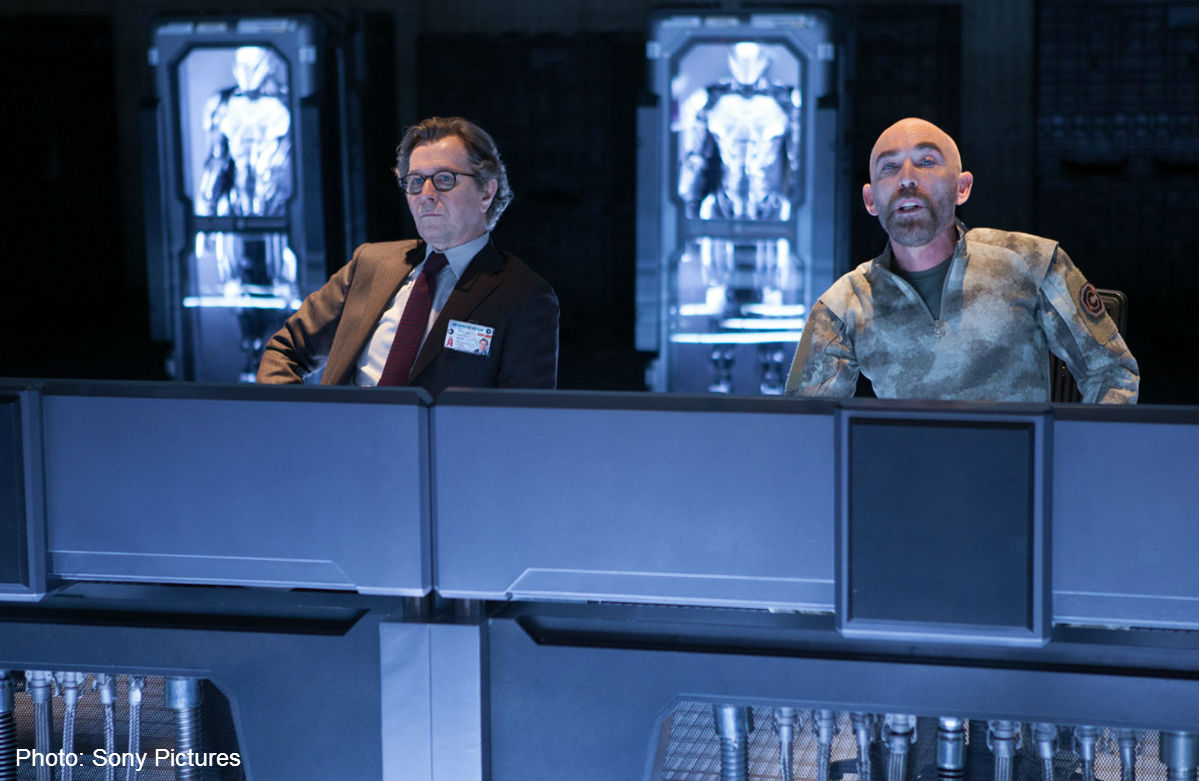 SINGAPORE - Headed by the relatively unknown Joel Kinnaman, RoboCop features one of the most peculiar casts imaginable, filled with idiosyncratic veterans and one unconventional dork.
GARY OLDMAN AS DR DENNETT NORTON
This 55-year-old burst onto the scene as Sid Vicious in Sid And Nancy (1986) and tore up the screen with over-the-top performances in flicks like Dracula (1992).
He has since settled down as an elder statesman in the Dark Knight movies, as well as tinker tailor Soldier Spy (2011).
With his outsized expressiveness, oldman is perfectly suited to the demands of a melodramatic sci-fi flick like RoboCop. As the scientist who creates the titular character, he is torn between his job and his humanity.
Amid the cold technology in the show, oldman's bug-eyed emoting is most welcome.
JACKIE EARLE HALEY AS MATTOX
This 70s relic played the iconic Kelly Leak in the Bad News Bears (1976) and basically fell off the map for 30 years.
The 52-year-old made his comeback with a plum role as Roschach in Watchmen (2009).
Since then, he has worked steadily in quality flicks such as Shutter Island (2010).
He is surprisingly good as a tough-as-nails soldier-cop in RoboCop. he may be a small man (just 1.66m), but he still radiates a believable menace as RoboCop's anti-cyborg rival.
He just looks so mean!
MICHAEL KEATON AS RAYMOND SELLARS
Hey! It is Batman!
Keaton showed a lot of promise as a comedic performer early in his career with Beetlejuice (1988), but then he played the Caped Crusader in Batman (1989) and his career went downhill.
The 62-year-old has done very little of note since then, with the exception perhaps of Jackie Brown (1997).
In RoboCop, Keaton proves he still has the chops, playing the brilliant but sociopathic corporate head Sellars.
He radiates intelligence as a master manipulator who wants to unleash his robotic police force on the American public.
In spite of his obvious amorality, you still cannot help being charmed by the villain!
JAY BARUCHEL AS POPE
The Canadian comedian's most successful project so far has been voicing the Viking kid hiccup in how to train Your Dragon (2010). In that same year, he headlined the Sorcerer's Apprentice and She's out of My League.
In RoboCop, the 32-year-old plays a marketing guy whose job it is to make everyone in America love cyborgs. While Baruchel normally plays likeable fellows, he is almost equally good at being douchebags.

Get The New Paper for more stories.