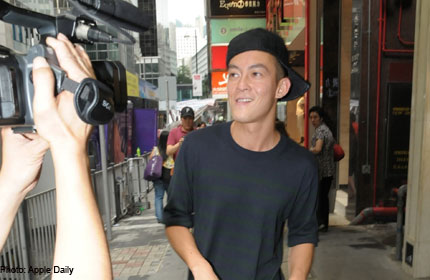 Taipei - Actor Edison Chen was jobless for more than a year after his 2008 sex photo scandal, before a Chinese-American director cast him in a romance.
Bertha Bay-Sa Pan's film, Almost Perfect, is finally opening in Taiwan next week and Chen, 32, who stars as Kelly Hu's cynical younger brother in the movie, was in Taipei on Wednesday to publicise it, said Apple Daily.
Recalling how he lay low in the United States in 2009, he said it was the first time he did not have a driver, an assistant and a helper. Instead, he had to buy groceries and do his own laundry.
"I didn't film for a long time, I always wanted to start working and, just then, the director was looking for me," he said.
Chen, who said in 2008 he would quit Hong Kong show business, denied that the film was his comeback. He said he was just "hoping to get out of bed every day and have something to do".
Pan intended to cast him in a romantic leading role, but he volunteered for a supporting role. "At that time I was an emotional mess. There was no way I could fall in love in a movie," he said.
Chen, who is dating Taiwanese model Ann Hong, 23, was asked when he would be ready for a romantic role. "Now I can. I'm stable now," he said.

Get a copy of The Straits Times or go to straitstimes.com for more stories.