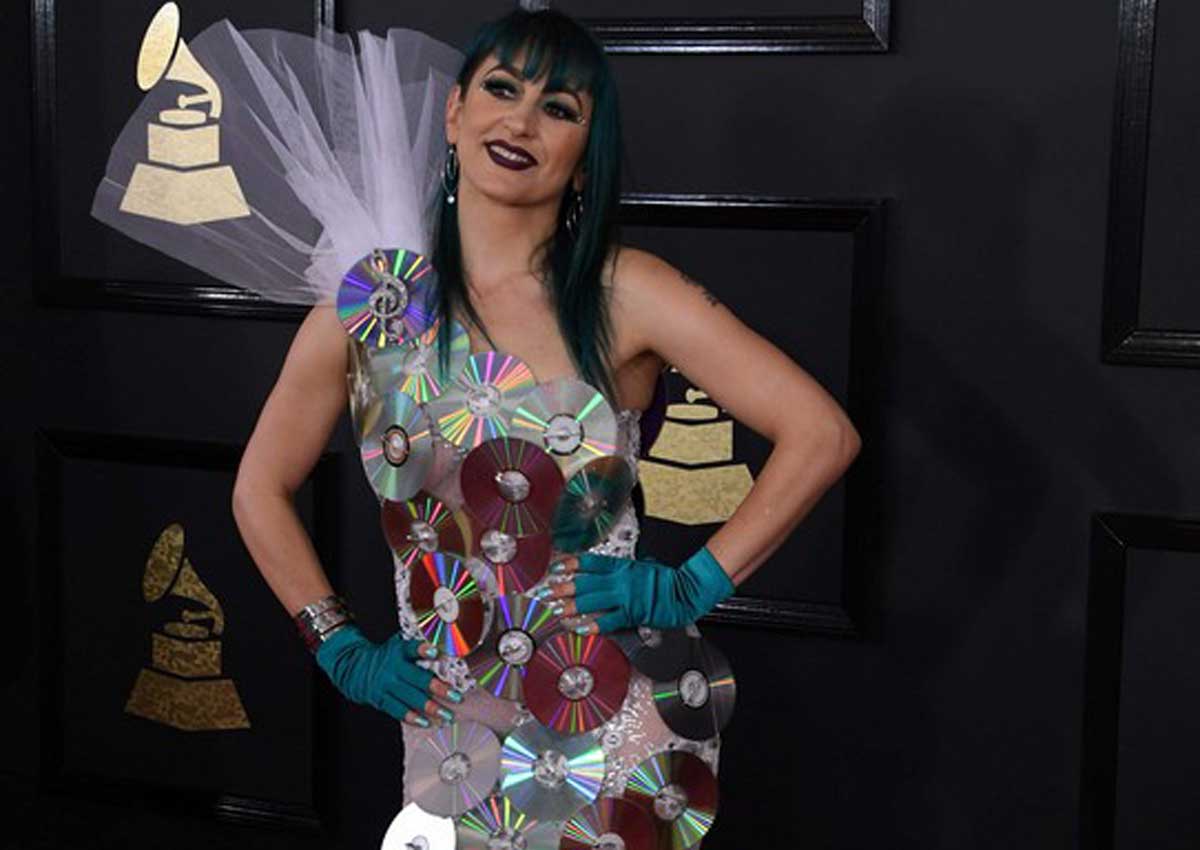 The Grammys are finally relevant because they have a human ball pit on the red carpet.
This is not the awards show play it safe, especially if you're relatively unknown and competing with Rihanna. So the only answer is to glue relics from your childhood to a gown and smile.
Girl Crush
Girl Crush, who apparently is a human and not that "Little Big Town" song, took a pit stop on the way to the Grammys, spilled a McFlurry on herself and then jumped in the McPlayplace. She seems fun!
CeeLo Green
CeeLo is actually just here to announce his own awards show, the F*ck Yous. He is the statue. You have to take CeeLo home.
Joy Villa
Joy Villa has a good point: America is not great right now! Your move, Trump.
Lipless 
This is the opposite of Kylie Jenner.
Jacqueline Van Bierk 
Jacqueline Van Bierk is a walking tribute to your Evanescence CD graveyard.
Santigold
Ssssssantigold looks great, like an evil professor, and we need her to teach us her name.
Carlon Thompson-Clinton and George Clinton
George Clinton is half fancy chauffeur, half monk and 100 per cent funky.
Read the full article here. 

Mashable is the go-to source for tech, digital culture, and entertainment content for its dedicated and influential audience around the world.