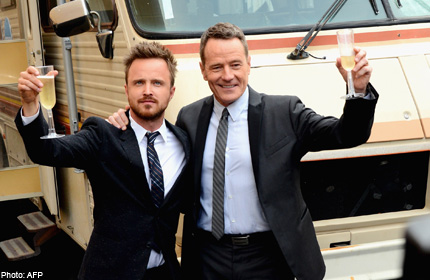 Giving limousines a miss, US actors Bryan Cranston and Aaron Paul - the stars of hit TV series Breaking Bad - decided to arrive at the show's final-season premiere on Wednesday in the famous mobile laboratory camper van their characters are usually seen in.
Paul, 33, was behind the wheel with Cranston, 57, beside him.
The pair later joined the rest of the cast to toast to the fifth and final season at a star-studded party in California.
The final episodes of Breaking Bad will air in the US next month.

Get The New Paper for more stories.